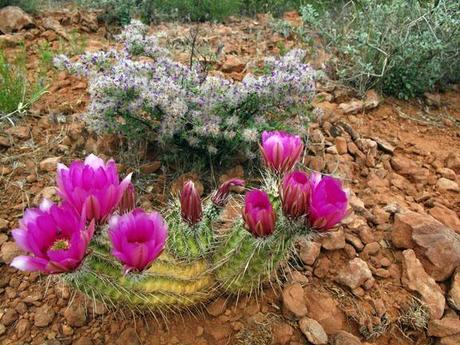 This is what we mean when we say that we've timed our Arches & Canyonlands hiking tour to coincide with the springtime bloom. Last year's group discovered these little treasures outside of Sedona, Arizona.
Desert wildflowers require a special combination of melting snowpack, spring rains, and sunny afternoons in order to bloom, and they don't last forever. Just like autumn colors come and go, so too, do springtime desert palettes ebb and flow.
We'll be heading back to Sedona in a little over a month. We'll spend an entire week, (in Arizona and Utah), enjoying the vibrant colors that make the Desert Southwest a beautiful place to be in spring.
Photo by Willi Glanznig.