You guys know I've suffered from severe acne breakouts and I have acne prone skin so my skin is full of pigmentation, scars and patches ='(
I've tried lots of spot lightening products ranging from creams, lotion, ointment to serum; some of them works while some doesn't. For those products that work, the effect is quite minimal therefore finding the best scar treatment is always in my journey.
 As usual, I was browsing  scar related treatments wherein I came along a product under SKINCEPTION which is called Dermefface FX7.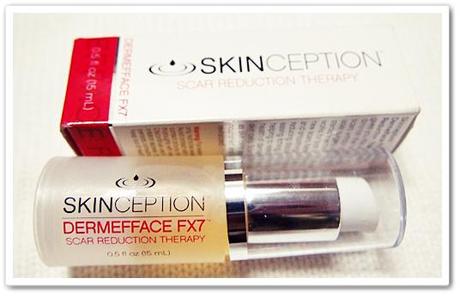 Dermefface FX claims to Fade Scars like Magic… It helps diminish all types of scars including Acne Scars(yours truly), Burn Scars, Hypertrophic Scars, Surgery Scars, Chicken Pox and Injury Scars.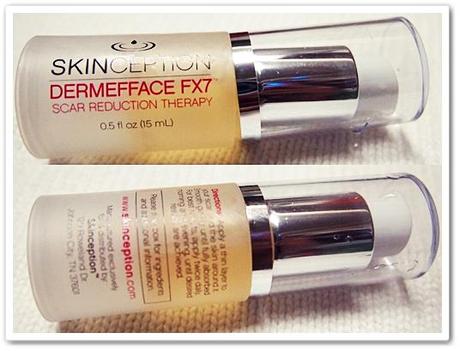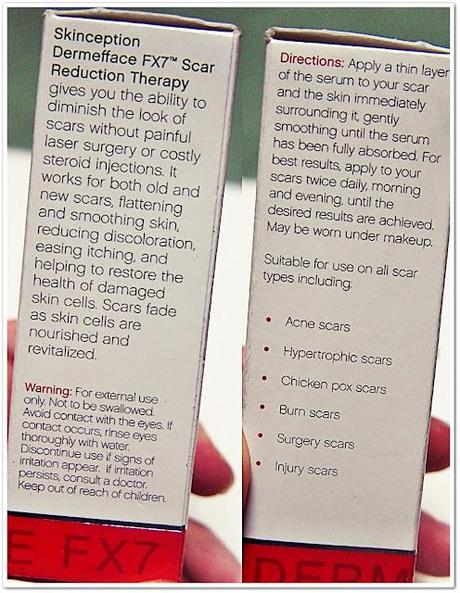 If you are curious about the product, you can check more info here.So here goes my review after using the product in 4 weeks:1)   It comes in a light yellowish runny serum that doesn't have any specific smell2)   When applied to skin, it absorbs so quickly and doesn't feel sticky at all3)   My skin felt super soft and smooth upon usage4)   Doesn't aggregate my current acne at all5)   Didn't notice any discomfort upon using (FYI, I have sensitive skin) 6)   Upon first week of usage, I did notice that it kinda shrink my pores a little and somewhat lighten some pigmentation7)   I check the photos for comparison and I have to say that I didn't notice any massive difference on my scars/ice peaks at all
8) Did notice that my skintone is quite even as some of the pigmentation has lighten quite a bit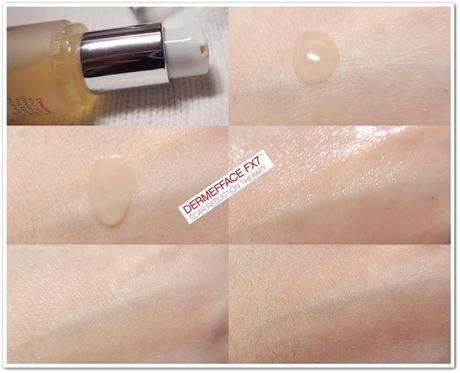 Dermefface claims that user will be able to notice results within the first 4 weeks of continues usage. So I waited until four weeks before I do comparison on the photos I took while starting to use it.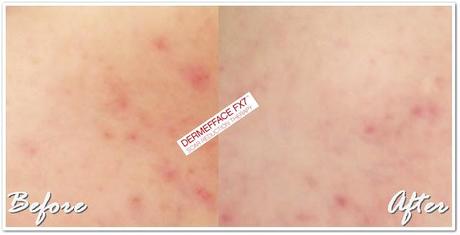 Recommend and Buy Again?
I have to say yes! Even though I didn't notice any difference in terms of scars but it did a huge improvement on my pigmentation. I have quite a few red patches and uneven pigmentation wherein Dermefface did lighten those areas and somewhat made my skin look a bit even and brighter.  I also use this as moisturizer or base before applying foundation and the outcome is quite nice! =)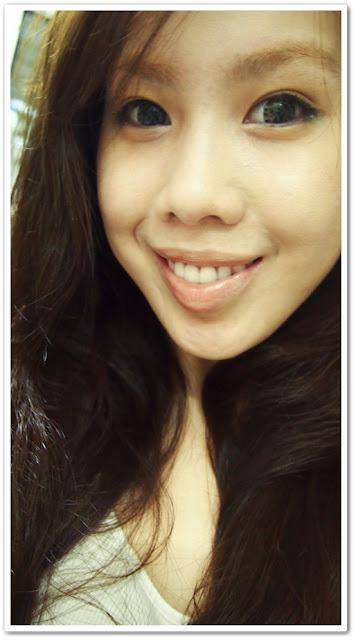 Hope this helps =)