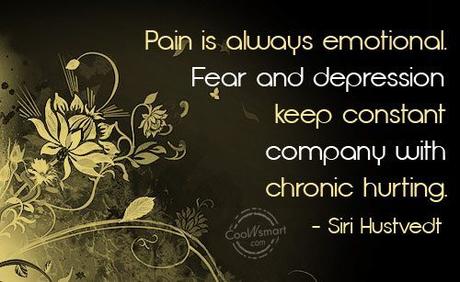 If you have chronic pain and depression, you've got plenty of company.That's because chronic pain and depression are common problems that often overlap. Depression is one of the most common psychological issues facing people who suffer from chronic pain, and it often complicates the patient's conditions and treatment. Pain, especially chronic pain, is an emotional condition as well as a physical sensation. It is a complex experience that affects thought, mood, and behavior and can lead to isolation, immobility, and drug dependence.
In those ways, it resembles depression, and the relationship is intimate. Pain is depressing, and depression causes and intensifies pain. People with chronic pain have three times the average risk of developing psychiatric symptoms — usually mood or anxiety disorders — and depressed patients have three times the average risk of developing chronic pain.
Because depression in patients with chronic pain frequently goes undiagnosed, it often goes untreated. Pain symptoms and complaints take center stage on most doctors' visits. The result is depression, along with sleep disturbances, loss of appetite, lack of energy, and decreased physical activity which may make pain much worse. Let us spread the word so more individuals get treated correctly for both conditions!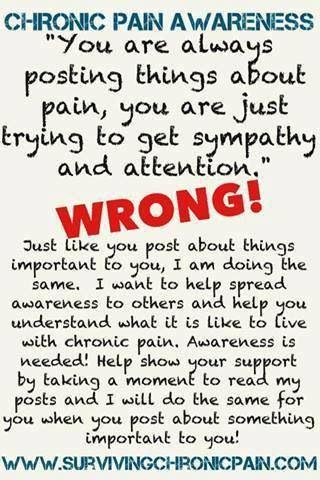 "Chronic pain and depression go hand in hand"
http://www.survivingchronicpain.com/