If there is a trend that women always check for updates and changes, it's definitely the

denim fashion trend

. As it is, despite the numerous fashion materials and brands that are found within the fabric sector, denim is one of the top favorites. Durable and trendy pairs of pants, specifically jeans, are created if it is used as the main fabric.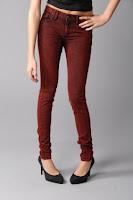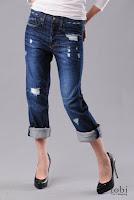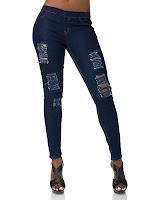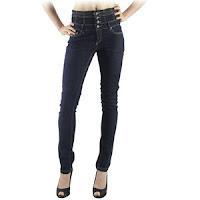 There are many trendy varieties of jeans that women will find comfortable and stylish to wear. Here are some of them:
Dyed denim Jeans
Jeans that are made from dyed denim jackets are easily the hottest this year. Women must choose a pair of skinny or straight jeans, any of which will look great in any lady. 
Boyfriends
This is a popular denim pair that is wide on the thigh area. They have become one of the persistent trends that women loved to follow since 2010. Its popularity is so immense that top fashion designers have included them in their fashion runways. Boyfriend style jeans are definitely intended for women with hour-glass figures. However, they will also look great on women of various body types.
Jeans with Corsage
Jeans that boast of pretty corsage are a staple in the fashion industry. Ideal ones are those that are styled with cute buttons and feminine laces. This pair looks superb in dark blue and black colors. Women who want to look slim will have to go for this denim pair. 
Distressed Pants
Distressed jeans are a current popular trend. Even the most popular of brands have their own version of this denim pant. Don't be fooled by the rips and tears at the thigh or knee part – they are simply accessories. These pants are all-year-long wear, but ideal attire during summer. 
Finally, denim jeans will never enjoy the popularity that it has now if it were not for the Classic type. Classic jeans have weathered decades, and are now considered as the "in" look any time of the year. Ladies will look great donning a pair with their simple shirt or blouse. For women who don't want to go astray when it comes to their looks, classic jeans are some of the best options to take.
Image Source:
Google Images