It has been so hot lately and my skin has not really been loving the heat. I've ended up with a mini break out on my chin - not cool.
I've decided to have a little pamper session this evening with one of my favorite deep cleansing masks -
Dead Sea Spa Magik Mud Mask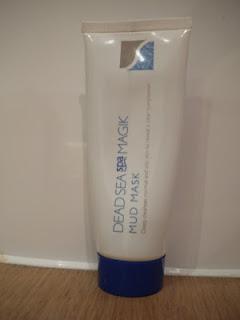 I absolutely love Dead Sea Spa Magik products! They are so lovely and the natural cleansing and healing properties of The Dead Sea have been known for centuries. The salt from The Dead Sea contains Magnesium, Iodine, Calcium, Bromide, Zinc, Sulfur and Potassium, which are all beneficial to us as they are similar to the minerals found in human skin cells.
There are several benefits of using Dead Sea salts:
It helps to get rid of toxins in the skin and aids blood circulation
It clears pores, exfoliates the skin and helps with skin cell regeneration
It is well known for helping with eczema, psoriasis and dry skin which is inflamed
It can also relieve muscle tension and aches and pains
Pretty good stuff, no?
I have been using Dead Sea Spa Magik products on and off for ages and I always have one or two of them hanging around in my bathroom. The Mud Mask is one of my favorite products to use when I'm having a break out as it really helps to lessen the redness and get rid of excess oil. I have also enjoyed using their
Black Mud Soap
 as it is gentler than normal soap and so doesn't dry my hands out (I have real trouble with dry hands - post on hand creams coming soon!). I also sometimes used this on my face in the evenings to wash my make-up off and it was so nice! It left my skin feeling clean, but not tight at all like some soaps.
Ok so the mask: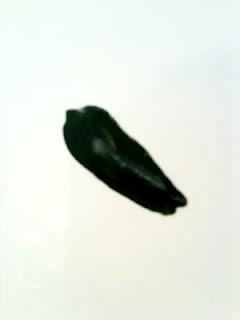 As you can see, this comes out looking a little scary and it does make you look quite strange!
The mask comes out really thick and is a little grainy (probably the salt?) so it feels like it's exfoliating at the same time. A little goes quite a long way with this stuff and I always think it smells a little like marzipan (although I am reliably informed by my boyfriend that I am crazy and it doesn't!). The tube says to leave it on for 1 - 5 minutes, but I like to just wait until it's dry and then wash it off. Voila! Baby-soft skin and instantly reduced redness (on spots). Perfect.
I am a huge fan of this brand and all of the products I have tried so far have been amazing quality and all natural ingredients and goodness!
I can't wait to try out their hair care range as I bet it's a real treat for your scalp and hair - all that nice mud and salt, makes me very excited to get my hands on some! Plus my hair is long, so it can get quite dry at the ends; I can imagine Dead Sea salt being really great at adding some much needed moisture back into frazzled hair!
I have a really nice organic shop near me in Leeds that sells their products called
Out Of This World
 but they are available from loads of places online. I highly recommend trying them out, especially if you have sensitive/dry skin or eczema like me!
Grace