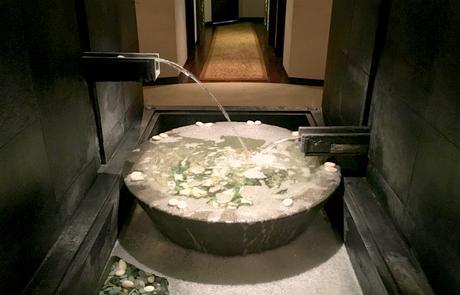 A lot of us generally do not see the small signs that our bodies give out saying "I need more care". We humans take a note of our bodies (mostly) when something massive happens (health wise) and then start on that journey of wellness. I many times question myself, as to why did i take so long to start with it myself?? But now that i have, i feel wonderful not only about my body but also about my mind, my thoughts, my relationships and my work. I am a big spa junkie and i wish i could spend more of my time treating my body spa-well and indulge in more relaxed 'me-time'. Recently, i got an opportunity to visit Chuan Spa and i share the experience with you today in this post.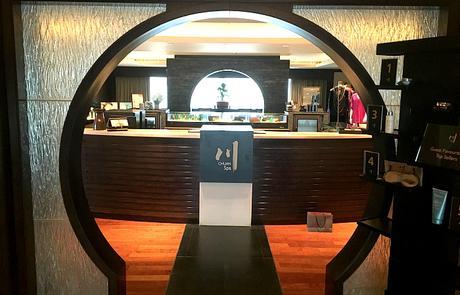 Chuan Spa is situated in the heart of the city, inside the Cordis Hotel (formerly Langham Place Hotel). The Spa is devoted to your well-being and uses traditional chinese medicine techniques to make you feel your best. I had a chance to visit the spa and try one of their . The therapeutic experience was one hour long and left me completely re-juvenated. Cordis Hotel houses Chuan Spa on the 41st floor and the lifts open directly at the Spa reception. Chuan Spa uses the five elements of Wu Xing to assist you in your time with them. To rebalance the body, they analyse your needs based on the five elements of water, fire, wood, metal and earth. According to your element, the oil and music is chosen for the treatment.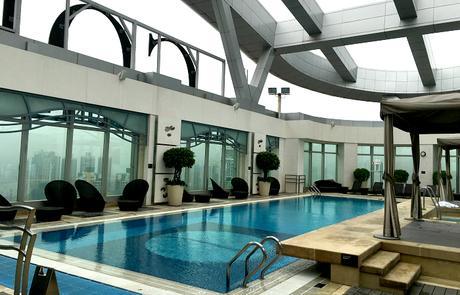 A bit about the spa facilities, there are 3 Chuan Spa Suites that can be booked for guests to stay in. Apart from them, there are 9 other treatment rooms. For the guests who book treatments, they can enjoy the full use of Tri Bathing Ritual which includes steam, sauna and jacuzzi; fitness centre and outdoor roof top swimming pool (which is otherwise valued at HKD450) during the day of treatment.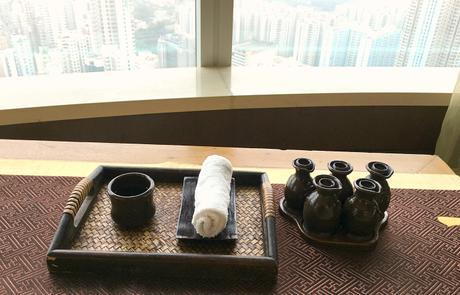 On arrival at the spa, i was taken into one of their reception rooms (with particularly beautiful views) where i was served some warm herbal tea to freshen up for the entire experience. I filled up their spa questionnaire and the Wu Xing questionnaire that helped them figure out the disharmonies in my system and what needed to worked on during my massage treatment. After all the quiz, i was taken to the changing rooms and very gracefully explained how i should prepare for the treatment and what's in store. Once i was in the treatment room, i was very happy about the setting, the hygiene and the room temperature (i have faced cold or hot rooms many a times during a spa treatment). My therapist also took good care of my privacy. Chuan Harmony is a full body oil massage that lasted for 60 minutes, the pressure of the massage was wonderful and what my body needed. All the stress points were taken good care of and i was in my beautiful relaxed zone through out and even afterwards. After the treatment, i was taken to the dream room which is the relaxation room where you can relax, read, take a nap after your massage and are served with wonderful herbal tea and some fresh fruits.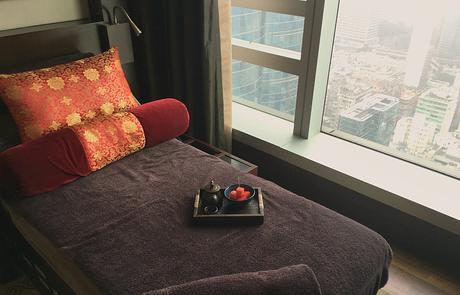 Apart from massages, Chuan Spa offers many other treatments including facials, body wraps and polishes and intensive hand and foot therapies. They have different packages available for men as well. So, treatments of all kinds under one roof! Currently, they have a couple of promotions going on their . Keep watching their website for Mother's day offers which come out soon and can be a wonderful gift for all the hardworking mothers out there for their special day.
I had wonderful experience at Chuan Spa, one that left me relaxed, rejuvenated and with a deep sense of calmness. The rooms were all beautiful and neat and smelled full of freshness. The staff was warm, well-informed and knew what they were doing. Chuan Spa is a relaxation heaven and a wonderful place to re-energise and indulge yourself.
The Spa is open from Monday to Sunday from 6.30 am to 11.00 pm (treatments from 10.00 am to 11.00pm). For more details on their packages, membership and health club and spa membership and for booking a treatment, contact them at:
Level 41, The Cordis Hotel
555 Shanghai Street, Mong Kok, Hong Kong