Daytime glam makeup tutorial
HEY EVERYONE. I am writing a blog post after a long time. But the good news is I am making videos too. I am excited about You Tube. I am still nervous talking in front of the camera and am taking baby steps, but with time it should get better. So I have done a video on daytime glam makeup tutorial. Take look and leave your valuable comments and suggestions.
This is a very wearable and very versatile look. You can use any color of lipstick for this look as I have kept the eyes neutral. I have used a bright deep orange lipstick for this look , its limecrime suedeberry.  This daytime glam makeup look can easily be taken into night time by just adding a darker eyeshadow to the outer corner and/or crease area. I shall do a day to night time makeup look.
Here is the link to the video`
Here are the pictures of the final look.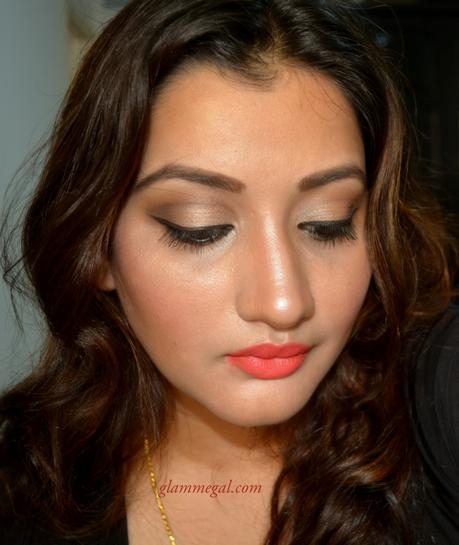 Daytime Glam Makeup Tutorial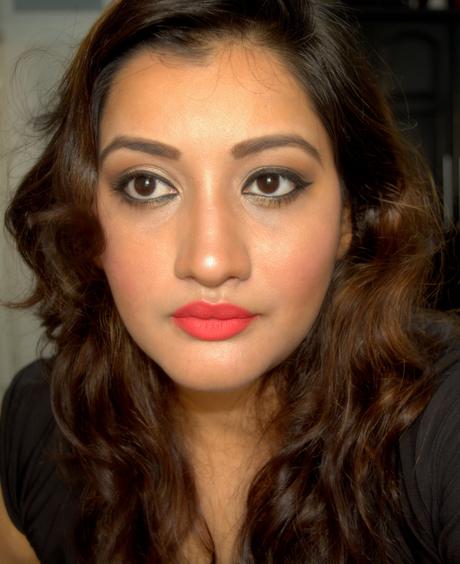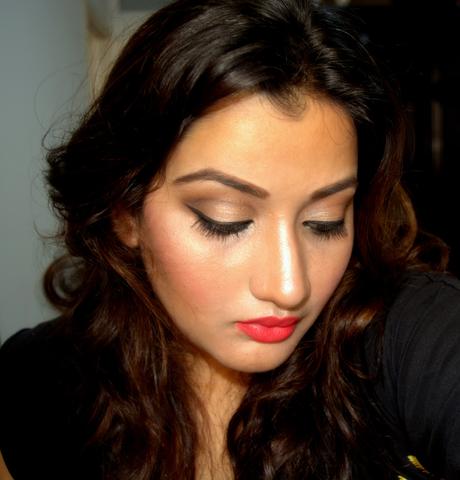 daytime glam makeup tutorial
Here is the complete list of products:
Foundation: l'oreal Infallible Foundation
Concealer:Maybelline instant age rewind 
Compact: Maybelline Fit me
Bronzer: Physician's Formula bronze booster
Blush: Maybelline Cheeky Glow in Peechy
Lipstick: Limecrime Suedeberry
Eyeshadow: Lorac Pro Palette
Hope you enjoy the video on daytime glam makeup tutorial. Until next time…
Related
You Might Also Like
INDIAN WEDDING PARTY MAKEUP
BRIGHT EYESHADOW MAKEUP LOOK FOR SUMMER 2014
GLAMOROUS SMOKEY EYES USING MATTE EYESHADOWS
DRAMATIC SMOKEY EYES MAKEUP TUTORIAL SILVER AND BLACK
Step by Step FALL MAKEUP 2014 : LORAC PRO
QUICK AND EASY MAKEUP WITH A POP OF COLOR
MAKEUP TUTORIAL USING COASTAL SCENTS 88 PALETTE
PURPLE SMOKEY EYE MAKEUP : MAYBELLINE LILAC MAUVE QUAD
FALL MAKEUP EOTD GETTING IN THE MOOD FOR FALL 2013
THE LAST 4 POSTS ON THE BLOG : THE WEEK THAT WAS MAKEUP TUTORIALS
Tags:
bollywood makeup, daytime glam makeup tutorial, easy makeup look, lorac pro palette, makeup for olive skin tone, makeup tutorial for indian skin tone, makeup tutorial for summer 2015