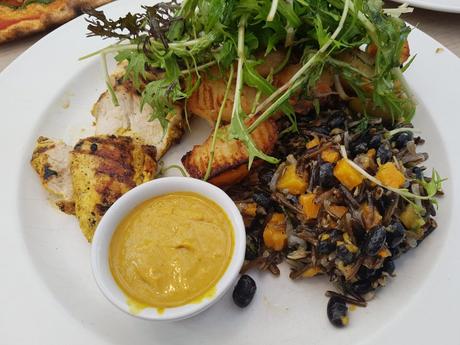 Before I start with this post just a little heads up. The ASA have recently reviewed their rules on disclosing paid collaberations and complementary products. You may have seen some articles about it in the press referencing some big celebs and their instagram endorsements. Now on here i've always delclared in a post wheter its a paid collaberation or a gifted meal but now this will be EVEN more clear at the start of any posts here or on my social media. So if you see AD on its own it will mean ive been paid for writing the piece. This does not happen very often let me tell you so its more likely you will see something like AD [ review meal or review tickets] which means that I have been given the tickets in return for my honest thoughts on the blog but not paid in any other way. And bear in mind I will always be honest with these thoughts and highlight positives and negatives of any experience. You might also sometimes see AD [gifted] particularly on my social which will mean that the product was gifted to me with no payment and no expectation of me writing about it. Anything without this bit at the beginning will be entirely paid for by us! So, with that over with, let's begin.
Not long after Christmas we decided to go on an impromptu day out down to the Cotswolds. It's such a lovely place to explore, whatever the season, and on this day we headed to Moreton in the Marsh for a mooch around and then on to Daylesford Farm near Kingham. Here they have a beautiful farm shop and cafe amongst other lovely things to browse around. We been there a few times previously, and once to their wonderful summer festival.
We've never eaten in their cafe/restaurant before so today was a good day to change that. The space was light and airy and really family friendly which was great to find.
The menu focuses on fresh homegrown ingredients from their farm and is purely seasonal. There's a selection of starters, main dishes, served with a choice of their salads or vegetable dishes and a few wood fired sourdough pizzas.
We shared a starter of Chicken Liver Parfait which was of the highest quality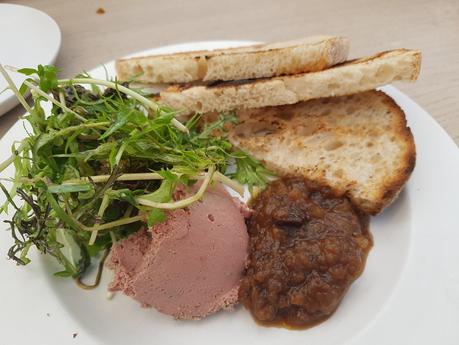 Lee went for their Pesto and Mozzarella Pizza which he shared against his will with Imogen and her pudgy little hands as her tomato pasta wasn't enough for her!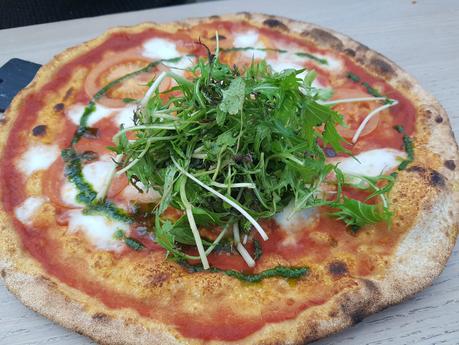 I chose the Chicken Satay and added the Winter Wellness salad of Wild Rice, Roasted Squash and Black Beans and some of the Tuscan Potatoes.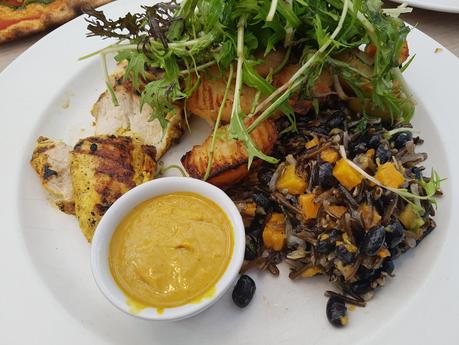 I loved the freshness of the food after the Christmas indulgence period. It even felt a little bit virtuous!
We popped into the shop on the way out and picked up some amazing fresh mackerel and bream as well as a few pots of salad from the deli and of course some cheese - they have a whole room dedicated to it!
Daylesford is a lovely place to spend a couple of hours, so make sure to look it up if you're visiting the area.