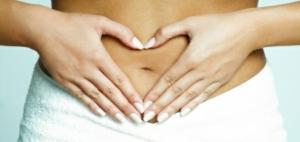 The love is growing…
Hey all.  I said I'd post 30 days of Tummy Love, but I didn't say they'd be consecutive

  My daughter got the croup for a couple of days, so I had to take time out to help her mend.  But I'm pleased to report I didn't stop the belly strengthening part of my TLP (Tummy Love…yup, you get it).
So, I am also happy to report the following progress:
I know where my stomach muscles are!  (This may seem silly, but years of slouching and hiding your stomach can actually render one's abs MIA.
I am proud of my stomach, about 50% of the time.  Not because it looks different, but because I've been taking care of it.  It's amazing what a little self-care will do for a self or a body part!
That's pretty amazing for a lady who resented and hid her tummy a little over a week ago.
The downfalls I have to watch out for?
I walk a fine line between self-care and old ED behaviors when I utilize strengthening exercises.  So far, I've only done 10 or so min a day.  My head though, is another story.  ("Maybe you should do it two times a day!")  Which leads to 3, and 4…oy.
I also walk a fine line between feeling good because my stomach is changing its appearance and feeling good because its confidence is building.  Whenever I start to get a "high" off the possible visual changes I utilize some self-talk to remind myself the high from good self-esteem is infinitely greater than the high you get from appearances.  It's worked so far.
I look forward to filling my belly with delicious foods over the next coming days – my mother's bell cookies, a 7 fish Italian Christmas Eve, and peanut butter fudge.  I also look forward to listening to my appetite and continuing my self care.
Merry Christmas Eve 'Eve, everyone!
(Image provided by Google Images.)