Hello everyone. For today's post I am going to share a look apt for date night.  I had this look planned for my Valentine's day series, where I did 5 looks, but couldnt get this one done. Ironically this was my favorite look. But anyways better late than never. So here is my idea for date night makeup and hair.
HAIR:
For the hair, I used a one inch curling iron and did spiral curls on my hair taking a small section a time. And for my bangs I just pinned them back in the crown area. Once I had all the curls done I gently ran my fingers through my hair to loosen up the curls and then sprayed some hair spray.
MAKEUP :
And now we move to the makeup. Since I was wearing a black sequins top I wanted to go for a matte look for the eye makeup. Black smokey eyes to be precise. This makeup is similar to the one I did on my birthday this year.
STEP BY STEP MAKEUP TUTORIAL
Begin by priming your lids. I have used NYX eyeshadow base as it also covers the pigmentation on my lids. Next I took a black kohl pencil and applied it al over my lids keeping it way below the crease. Next with my finger I smoothed it out.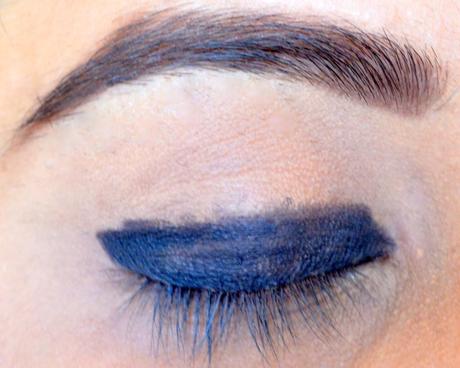 Next you apply a jet black eyeshadow all over your lids keeping it clear from the crease. Make sure you apply a dark black eyeshadow, not a grey black one. But if you dont want an intense black smokey eyes then go ahead and apply a medium black eyeshadow. Apply the same black eyeshadow under the lower waterline and smudge it well.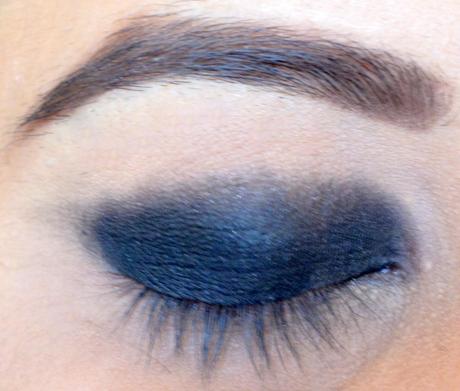 Next you need to apply a taupe brown eyeshadow on your crease, exactly on top of where you applied your black eyeshadow.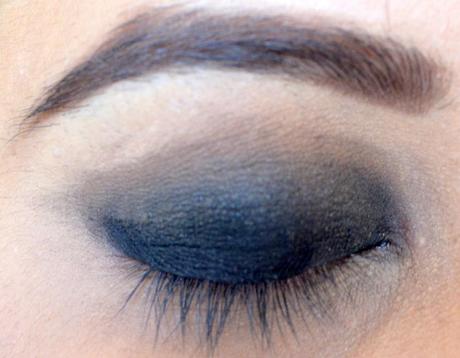 Now you need to blend , blend and then blend some more. Just use small strokes with soft pressure and keep on blending until you are satisfied.
Next we need to use a transition eyeshadow between the crease and highlight shade. I am using an e.l.f. blush and contour duo here, for a rust/peach transition color.  Just apply it where the crease ends and leave space for your highlight shade under the brow bone.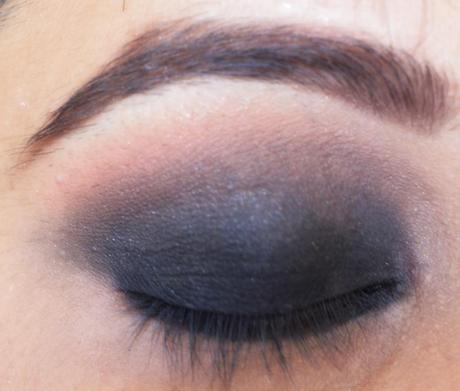 Next apply the black eyeshadow under the waterline and smudge it well.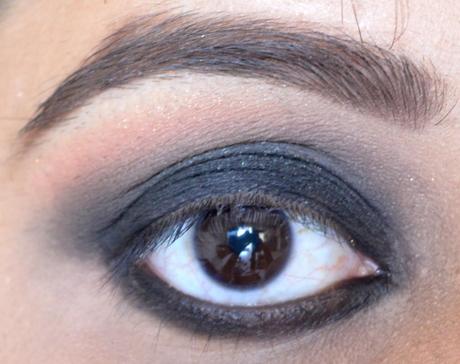 Apply a highlight eyeshadow under the brow bone and you are done with the eye makeup. Oh wait there is mascara too. I have avoided black eyeliner for this look, but you can go ahead and line your eyes if you wish too. I have added some falsies for added drama.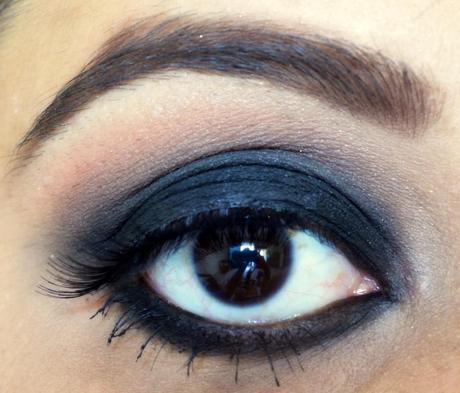 BLACK SMOKEY EYE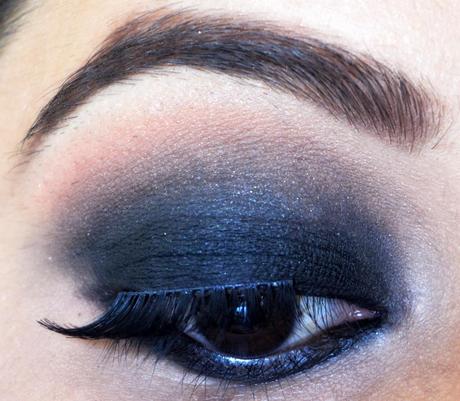 I did this makeup for my birthday this year. Here is the FOTD for the same, the picture isnt of the best quality..but you can get an idea.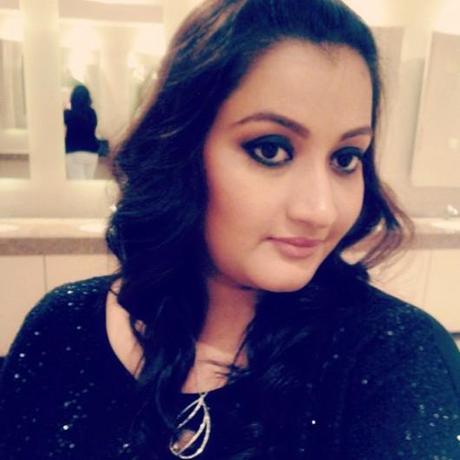 Hope you all liked this look and will give it a try. Do let me know. Until next time..
You Might Also Like
QUICK AND EASY MAKEUP WITH A POP OF COLOR
URBAN DECAY AMMO PALETTE EYE MAKEUP TUTORIAL
INDIAN WEDDING MAKEUP TUTORIAL Gold &Teal Eye Makeup
HOLIDAY GLAM MAKEUP TUTORIAL
MAKEUP TUTORIAL USING COASTAL SCENTS 88 PALETTE
PURPLE SMOKEY EYE MAKEUP : MAYBELLINE LILAC MAUVE QUAD
FALL MAKEUP EOTD GETTING IN THE MOOD FOR FALL 2013
THE LAST 4 POSTS ON THE BLOG : THE WEEK THAT WAS MAKEUP TUTORIALS
MAKEUP TUTORIAL : GO GREEN ON THE EYES
L'oreal Hip Eyeshadow Duo DASHING 917 REVIEW with TWO EOTD looks
Tags:
black smokey eyes, easy smokey eyes, makeup tutorial, smokey eyes