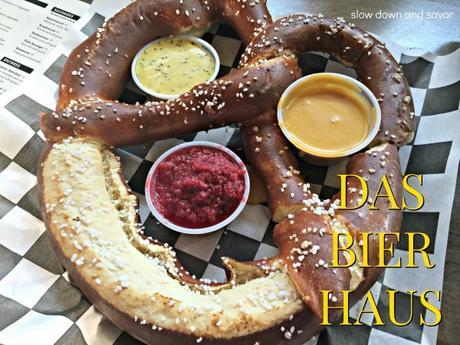 So, my computer decided that charging the battery is for chumps, and just quit doing that basic function for me. Lame. I was in the middle of doing something SUPER IMPORTANT, obviously, when my battery went to 4% and the charger said, "Nah. We can no longer work together. It's not you. It's me." So not OK. I proceeded to make an appointment with a "genius" at the Apple Store for Friday, but Jonas and his snowy mayhem made getting there an impossibility.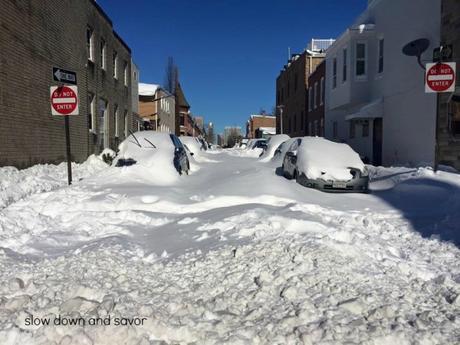 Thanks to my wonderful husband, and the fact that he, unlike me, does NOT suffer from Only Child Syndrome, he's allowing me to borrow his computer. (Thanks, babe!!!)
So all that aside, on with the show!
Das. Bier. Haus. Before I get carried away, because I can already feel it in my bones that I'm about to get carried away, I'm going to backtrack to a couple of weeks ago when I picked our 2 nd grader up from school. We always walk the same way home, and we always pass the old Langerman's, an empty storefront, ex-restaurant space. It actually seemed like a sad little spot, abandoned with old happy hour specials emblazoned on the exterior walls. Poor Langerman's. They closed their doors back in September of 2014, and sat empty and lonely ever since. It was a bit of an eyesore, if you ask me.
Then one day as we walked home, we noticed people coming in and out; official construction looking people. Could it be? Then the signs were gone. Then a week or so later, new signs were posted and there was a chalk board out font saying OPEN! Wait, what??
Without any hesitation, we walked straight in to see what it was, and who was operating in this space. Das Bier Haus, that's who. I excitedly snapped a few photos of the beer and food menus and we headed home. I showed my husband the good news via menu pictures, and he became just as excited as me. Hooray! A new, German spot just down the street!
In central Texas, from where we just moved, German fare is everywhere. You can be sure to find schnitzels, sausages and sauerkraut pretty much wherever you look, and bier gartens are mega-popular, but that's not how it is here in Baltimore. In fact, I haven't seen a single place touting German grub. There's everything else and more, but no German. Until now. Dun, dun, dunnnn... (I don't know. It felt appropriate.)
So like I'm sure you know, and as I mentioned before, Winter Storm Jonas attacked the northeastern United States this past weekend leaving behind feet of snow. Not just inches. No. FEET. Once the blizzard stopped pouring snow over us here in Baltimore, people went out. No kidding.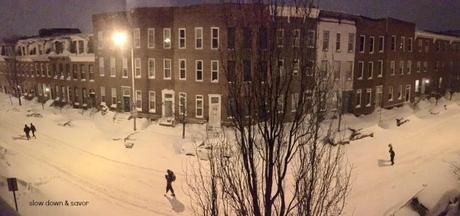 They just went out, walking down the center of the streets, going out to local bars and taverns to grab a drink, a bite and have fun with neighbors. I love this city and I love Federal Hill. One of the places that remained open through the storm was Das Bier Haus, and they made it known on social media.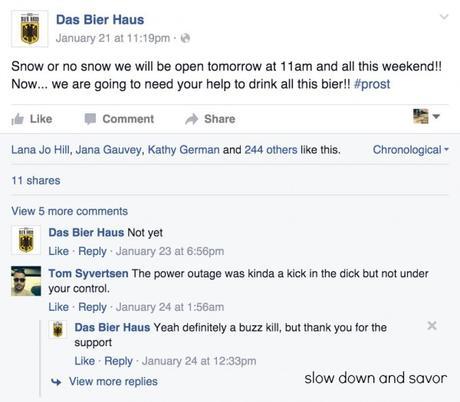 And the people who went to Das Bier Haus made it known that it was amazing. The food was good, the beer was cold and the people were awesome, so come on down, basically.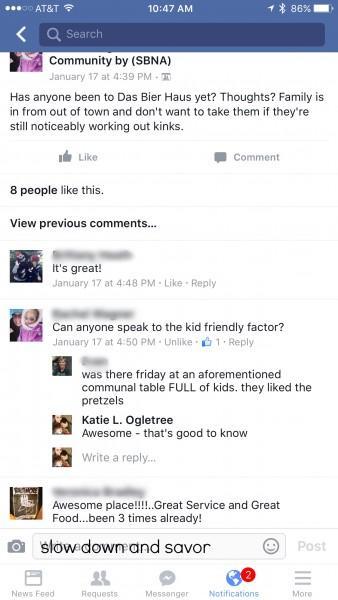 And come on down, they did. People were taking to social media to talk about how good DBH is, and how packed the place gets. Some people even said they couldn't get in because of how packed it was. And keep in mind, these would just be NEIGHBORS going, during and after a major snow event, since the roads were completely unusable. Guess we have a hit on our hands here in Federal Hill. But we had to see for ourselves.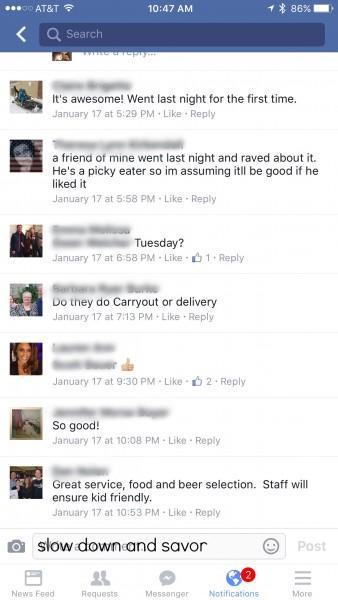 So on Sunday, the first day after the snow stopped plummeting us, we headed out to Riverside Park for sledding, and when our feet were ice and our tummies were growling, we decided to give DBH a shot.
We arrived close to 1 p.m., and there were plenty of seats available at community style tables, in the back by the open kitchen. Hurrah! We were also pleased to see another group of families with young kids.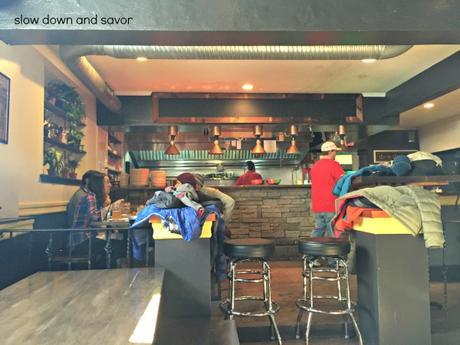 Like I've mentioned in posts past, I am always a bit fonder of a restaurants that are good to our kids, and is family friendly. So I already mentally gave them a gold star.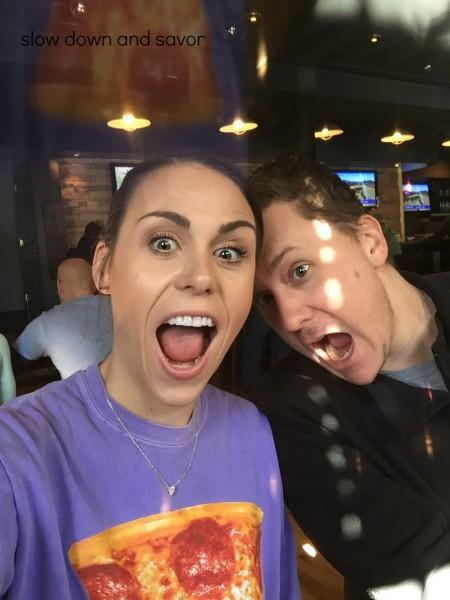 We proceeded to strip off layers off cold-weather gear, grabbed a highchair for Mr. Baby, and made ourselves comfortable. A super nice server made his way over quickly, introduced himself and gave us menus to pour over while we warmed up.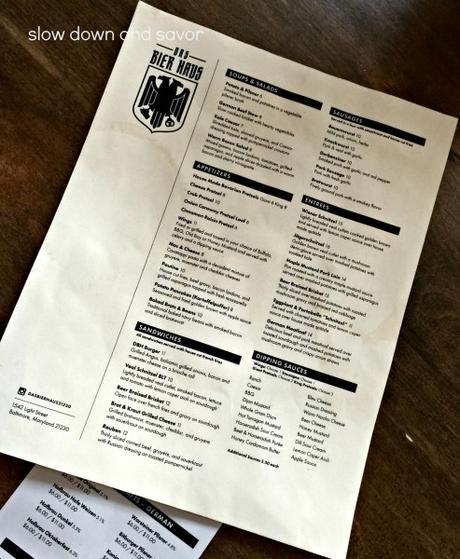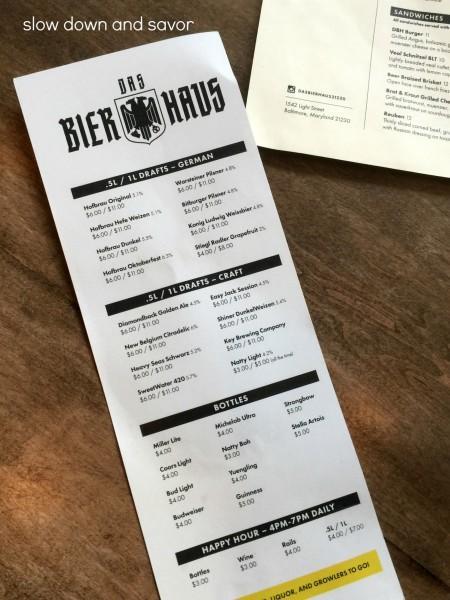 As I made sure my toes hadn't succumbed to frostbite, I took some time to really take in the atmosphere of DBH.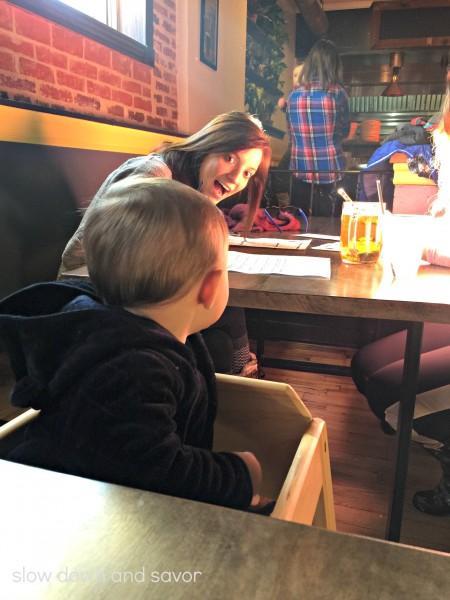 This place is uncomplicated in the best way. There's a bar up front and seating for dining in the back. There's a subtle distinction and the more packed the place got, which it did, the vibe didn't really change. It was a happy place, with a lot of old friends getting together, new friends being made at community tables, and everyone, and I mean EVERYONE was SUPER nice to our kids.
When it was time to order, we opted for a King sized handmade pretzel ($8) with three dipping sauces: honey mustard, beer cheese and beet-horseradish puree. Can you guess who got what?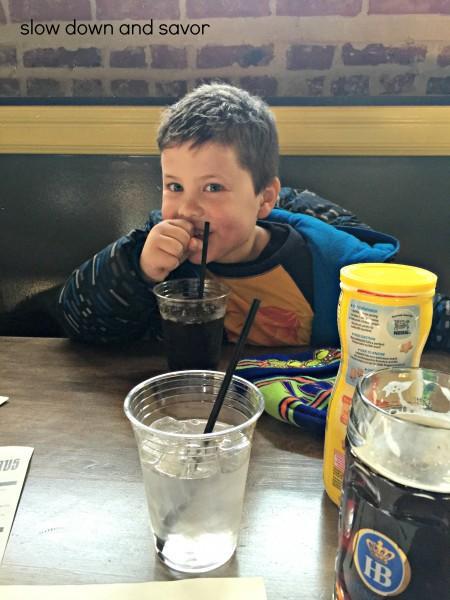 We also got a couple of beers for the two of us of age, and the kiddo got quite possibly the best tasting Coke of life. I mean, what kind of magic went into that Coke? I'm not even sure what was going on with it, but all three of us even commented on how absolutely delicious it was.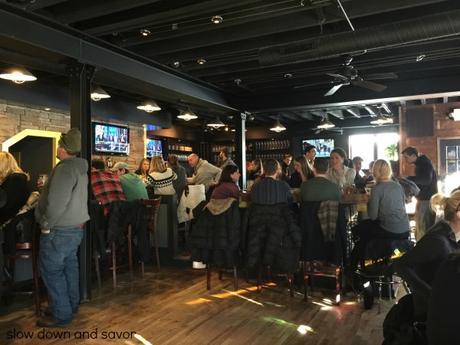 Anyway, our drinks came out fast and that was impressive considering how QUICKLY the space was filling up. Standing room only in the bar, and all of the tables were full in the back.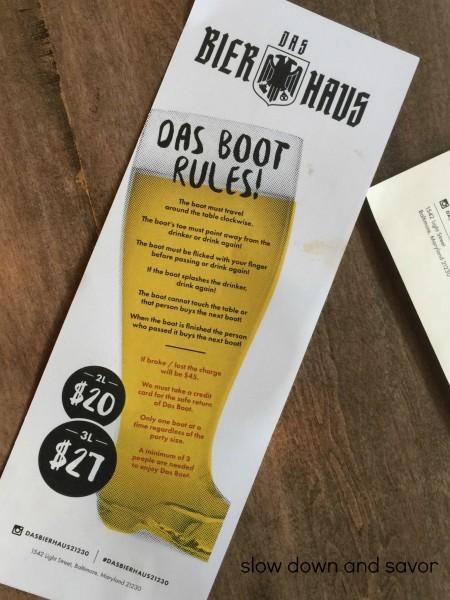 One of the more interesting things we saw while there were giant 2 and 3 liter BOOTS of beer ($20 and $27, respectively). Boots. Of. Beer. Basically a party of 3 or more can snag a boot of beer and play some sort of drinking game. Or they can just drink it. Whatever. But there's a card with rules on the table if you're interested.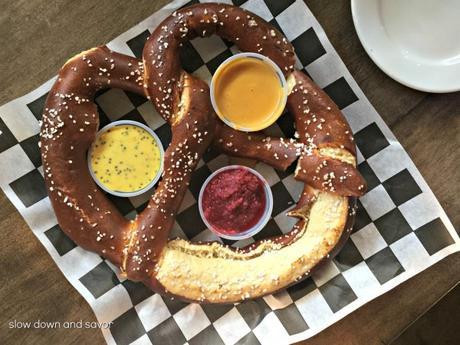 The pretzel arrived quickly, and it was HUGE, and it was beautiful. We were impressed first with the appearance, and then next with the taste.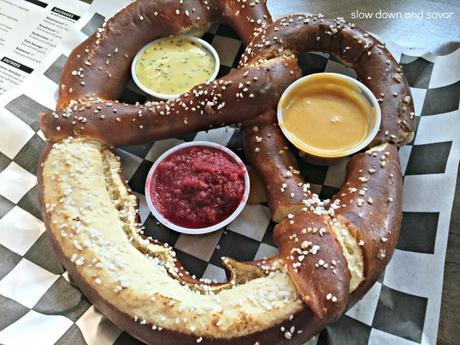 It was really quite good. It came to us warm and toasty, and the three sauces were delicious. I was a huge fan of the beet-horseradish dip. It reminded me of cocktail sauce, actually. But in a sweet, beety way. The beer cheese was basically the best molten nacho cheese you've ever had, and the honey mustard was sweet and tangy. Big fans.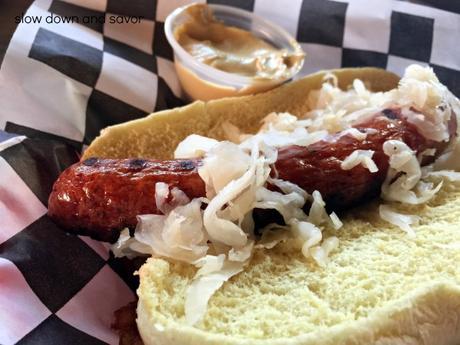 We then placed our orders for lunch. Michael and I both decided to go traditional and got locally-sourced sausages. They come in a bun with sauerkraut and house cut fries. He got a bratwurst (finely ground pork with a smokey flavor, $10), and I got a Derbenzier (smoked pork with garlic and red pepper, $10). The kiddo went with their Mac & Cheese, cavatappi pasta with a decadent mixture of gruyere, muenster and cheddar cheeses ($8).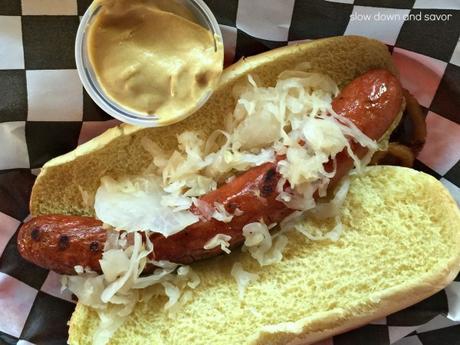 I was so happy with my choice, and I was even happier with the addition of their hot mustard. This mustard was NO JOKE. It was HOT, but amazing.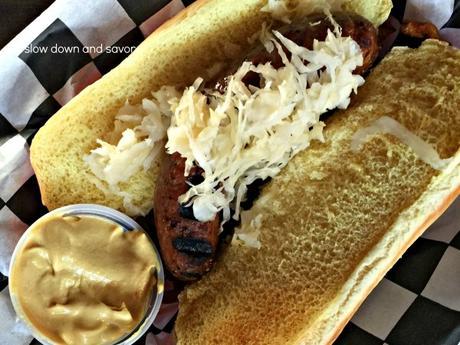 It was everything. Life-giving. Michael wasn't as huge of a fan of their mustard, but my word, he agreed the smokey and meaty sausages were excellent. The fries were also super good. They were buried under the sausage, and were salty and delicious. Plus, I liked how you could tell they were homemade.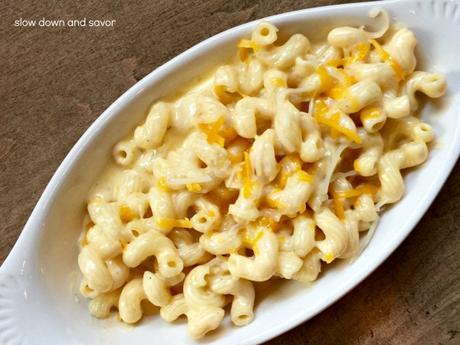 The kiddo loved his mac & cheese, and for good reason. It was incredibly creamy and flavorful. The pasta was perfectly cooked and the cheese blend was sublime. It was probably the most comforting bite of food I'd had during this blizzard, which made it even better.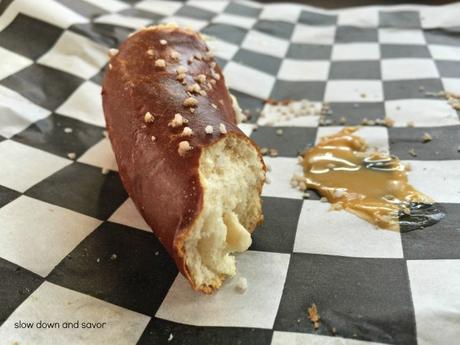 Michael and I both finished our sausages with smiles on our faces, watching our two little guys laugh and have fun. Das Bier Haus was a hit in our book, and we will for sure be back. That's a promise. Willkommen in der Nachbarschaft, Das Bier Haus!


Find them here: