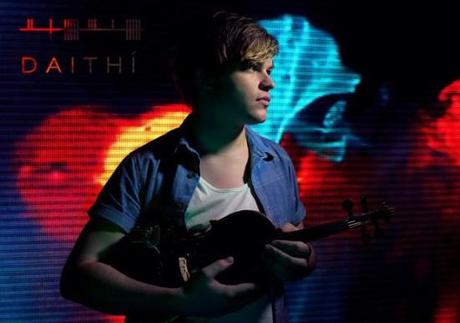 Daithí is an Irish electronic musician from Ballyvaughan, Co. Clare (my mum's neck of the woods!), named after the last pagan King of Ireland. He shot to fame in Ireland in 2009 after coming 6th on The All Ireland Talent show where he played the electric fiddle. He has since been on various other shows and is now signed to Sony Ireland. This particular track has been out for over 6 months and created a big buzz when first released but is now coming to the fore for it's summer vibes.
What initially sounds like every other club/dance track turns out to be slightly different when you listen a bit more intently. You'll actually discover that quite a lot of the layers are sonic variations on Daithí's own fiddle playing which is something embedded into quite a few of his tracks. Recently iTunes have brought to our attention a few electronic musicians who are actually musicians as well, having learnt their trade the traditional way and now combining that with a more modern twist. It's completely refreshing and proves that you do need to know a thing or two musically to make a decent electronic music track.
Verdict: This is going to be a big summer tune.
-Kristine
Download Case Closed from In Flight
Find out more about Daithí
Facebook SoundCloud Twitter YouTube