Oops!  Where did the time go?  If you know the answer to that one – please let me know!  Here's What I Wore Today (thrift, thrift and more thrift store items) and some catching up…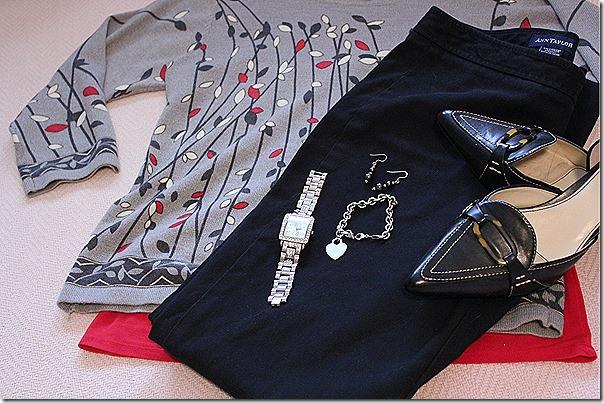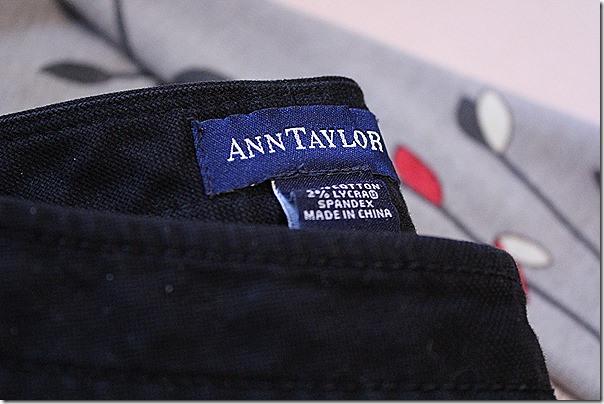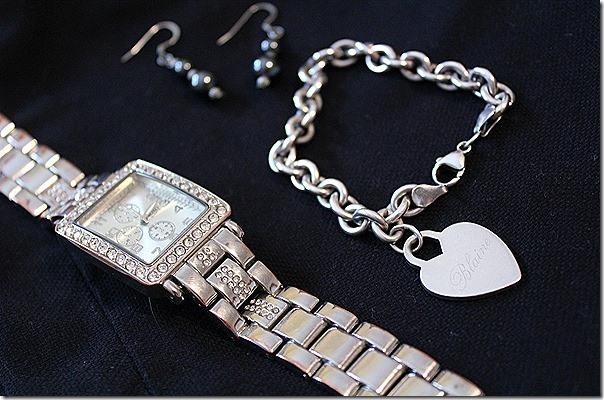 ::  Outfit  ::
Top  ::  (Thrift) red tank, (Thrift/Cathy Daniels) sweater
Bottom  ::  (Thrift/Ann Taylor) slacks
Shoes  ::  (Thrift/Cato)
Jewelry  ::  black beaded drop earrings, silver charm bracelet, silver XOXO watch
Exercise  ::  Absolutely Nothing! 

::
The past few days have been a blur!  Sunday I had my Downton Abbey Dinner here at the house.  We ended up having 10 altogether and stayed up w-a-y past our bedtime but so worth it.  The Menu:  baked ham, green beans, macaroni and cheese, cornbread, several desserts and red wine.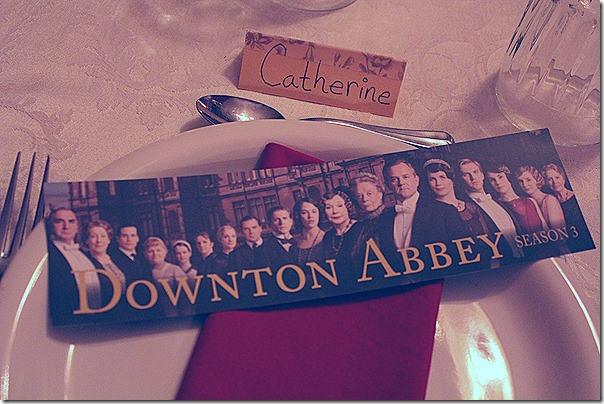 Monday:  Ribbon Cutting Ceremony for Hwy 1649 here in the county.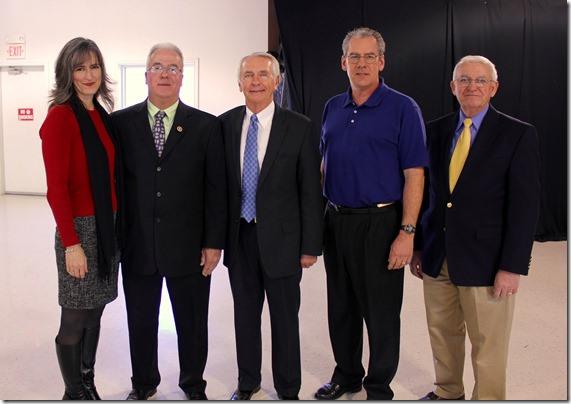 Catherine Staat, Representative Terry Mills, Governor Steve Beshear, Blaine Staat (Director of Liberty/Casey County Chamber of Commerce & Economic Development Authority) and Senator Vernie McGaha
I love being able to say to the Governor, "It is so nice to see you again!" 

  They are really nice guys to know and work with and I do look forward to seeing them again – especially the tallest guy!
I had a meeting with a client at the end of last week and have been working on that project since.  I STILL have a course to finish and test to take.  At least I passed my background check! 

Lilly's boyfriend made it back to Germany today and we are making plans for the summer.  I think Lil will be flying over in June and then they will fly back together to the States in July.  We are looking forward to seeing him again.  I'm thinking my daughter more so than we are dontcha know!
I am back on Facebook again – a necessity with clients.  I won't be as involved personally as I was before.  The saddest part was finding out that someone within the county created a fake profile in order to leave comments – not so much harassing me but you could tell there was an underlining…deceptive…round about…underhanded way of knocking me down.  I had my suspicions before as to who I thought it might be but never did I think it would have been this particular person.  Now…I know and although sad to find out…it is also a relief in knowing.  The next part:  understanding.  I am choosing to ignore it this go round and will keep the faker and what I call an Internet Troll's  true identity to myself (my husband and my IT guy)…for now.
Ending on a positive note…I am back into my skirts!  Cutting my sugar down has been key.  I'm still enjoying them but in moderation.
That's it for today!
xo Cat