Refrigerator Soup!  It is what's for dinner!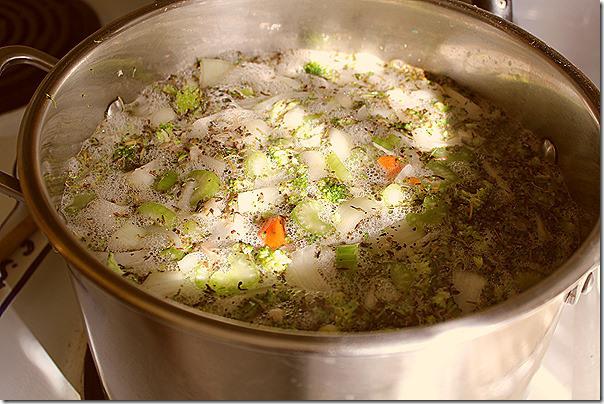 I love making this soup!  The recipe is simple and a great way to clean out the fridge.  Whatever you have that you think would make a good soup – throw it in the pot.   Today it was:  turkey, onion, carrots, celery, broccoli, rice, seasonings and about a handful of shredded cheese (added later).  Bring this to a boil and let it sit n' simmer.  This soup is always best the next day but Blaine and I enjoyed it with a slice of homemade bread slathered in butter.  Yum!  Perfect for this cold January day.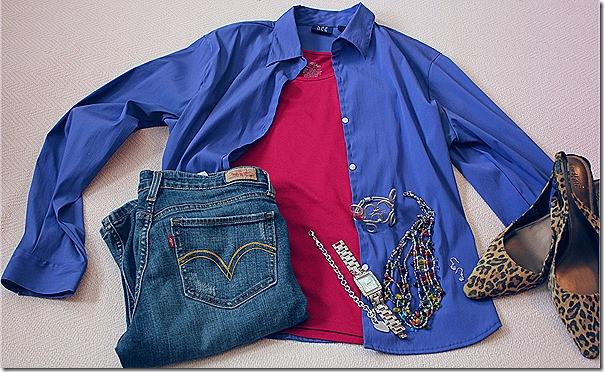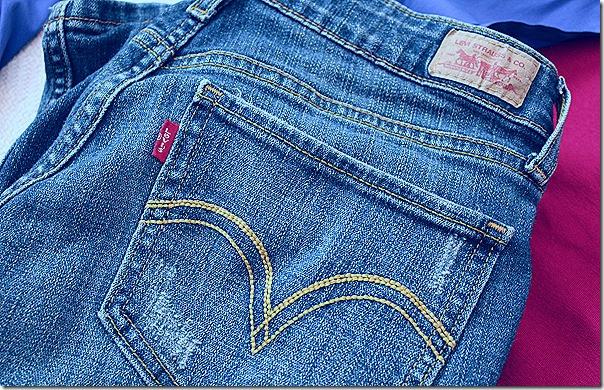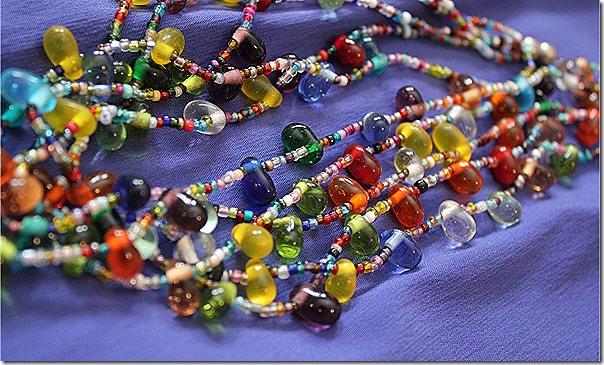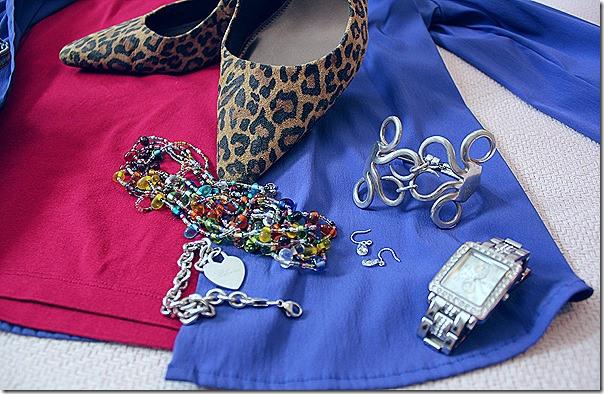 ::  Outfit  ::
Top  ::  basic tank, (Thrift/DCC) blouse
Bottom  ::  (Levi's) jeans ♥
Shoes  ::  (5th Avenue) leopard print sling back heels
Jewelry  ::  (JCP) multicolored beaded necklace, crystal drop earrings, silver fork bracelet, silver heart charm bracelet & XOXO silver watch
And…
Coat  ::  (Target/Merona) classic trench
Exercise  ::  Stationary Bike – 40 minutes
::
I could not sleep worth nothing last night.  Ugh!  My mind was going 100 mph.  This happens when I start working on a project.  I have a very difficult time shutting things off.  They say if you keep a pad of paper and pencil next to your bed at night, where you can write your thoughts down should help.  This only makes me think even more.  If I have made the effort to get up, turn the light on and write something…I'm UP!  After tossing and turning all night, I finally "woke" around 5:30 am and started where I left off…more thinking.
Grrrr!
Needless to say, I got out of bed one cranky girl.  No need to talk to me – just hand over the coffee and no one will get hurt.  Really, it is much safer that way! 

Later In The Day…and after making the soup, I headed out to take pictures of the property we bought.  I want to document the before, during and after with photos.  The skies were clear blue and the sun shining…it was gorgeous!  You can't stay grumpy for very long when you got that staring you in the face!
God has been so amazing with this whole process.  There have been confirmations left and right about our new little project.  Blaine and I are very excited.  It makes does my heart good to see my husband excited about doing something he is passionate about.  To me, that is all that matters!  With our children almost grown, this will be a great investment and a much-needed write off.
::
New Year's Resolution:
I will spend a few hours each week learning something new.
I came across a really neat link (from a commenter on another person's blog) about learning online for free.  Here is the link:  Open Learn University.  I will use my laptop or my daughter's iPod Touch (when I go to the gym).  What a great way to make the time go by.  I will be exercising my body along with my brain.  I know!   I can't help it.  Multitasking is one of those challenges I will just have to accept!
::
I still have a course to go through and test to take for a program I will be doing.  I am assuming my background check came back fine or they would not have sent me the test link. 

I am being purposeful about the things I put on my plate these days.  After my mil's death, my dad and just recently, my aunt…I have had more than a shift going on in my life.  It has seemed more like an earthquake.  Despite waking up a bit groggy this morning…I love it.  My enthusiasm is back but with more punch than before.
That is about it for me today.
Blaine is baking something downstairs that is smelling incredible.  Dare I investigate?  O.0
xo Cat