'Tis the season to layer.  With our on again off again weather 'tis helpful.  Today started off cloudy but ended up crisp, clear and beautiful.  Somehow, it doesn't seem so cold on sunshiny days.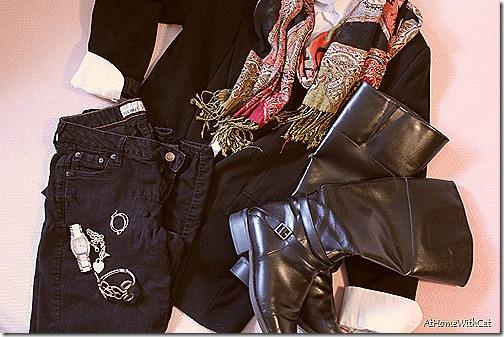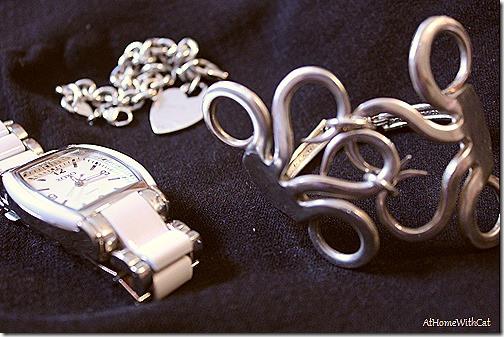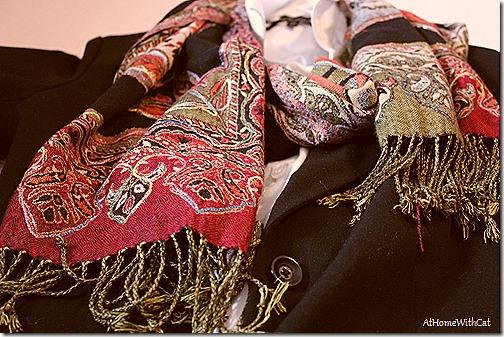 ::  Outfit::
Top  ::  (Forever 21) tank, (Rue 21) shirt, (Sag Harbor) blazer
Bottom  ::  (Old Navy) jeans
Shoes  ::  (JCP) boots
Accessories  ::  Scarf
Jewelry ::  silver hoop, (XOXO) watch, silver bracelet (made from forks) & silver charm bracelet
::
The kids and I headed off to art class today – pictures of Sarah's tapestry weaving below.  While they were working on their art projects, the mommas hang out and talk and talk and talk.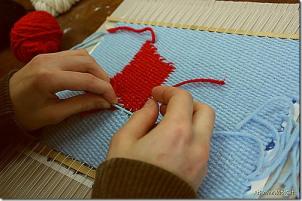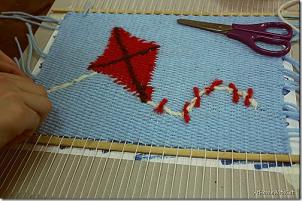 The kids had to draw a picture of their tapestry before starting on it.  They placed the picture on the board, added the strings and started weaving.
The day consists of  a mini road trip (40 minute drive to class), lunch with friends, stop off at the library and shopping.  I did managed to get some Christmas shopping out-of-the-way – thank goodness.
How cute is this Christmas Tree?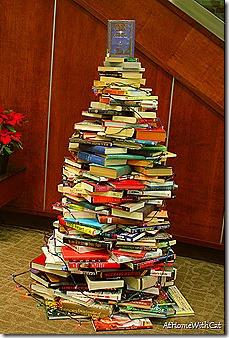 I had ordered a book a few weeks ago thinking they would ILL (Inter Library Loan) it but instead  ordered it…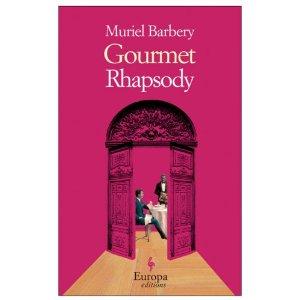 Wasn't that nice of them?
Muriel Barbery wrote the book The Elegance of a Hedgehog which I absolutely loved.  I can't wait to get started on this tonight!  Have any of you read this one?
Knowing that we would be out most of the day, I did not get a chance to exercise.  That's okay.  This just means I eat a little differently than I do on the days I exercise.  Still having issues with the amount of sugar I'm consuming.  I have been cutting way back but…!  Let's just say crank-ella!  Right now, my goal is 28 grams of sugar daily – not easy.  Having the food diary helps.  I can see where I am at in the day and plan accordingly.
That is it for now!  See y'all tomorrow!
xo Cat