How do I wear black and white?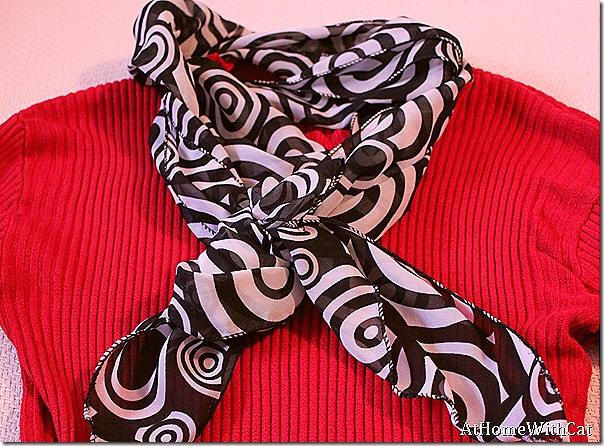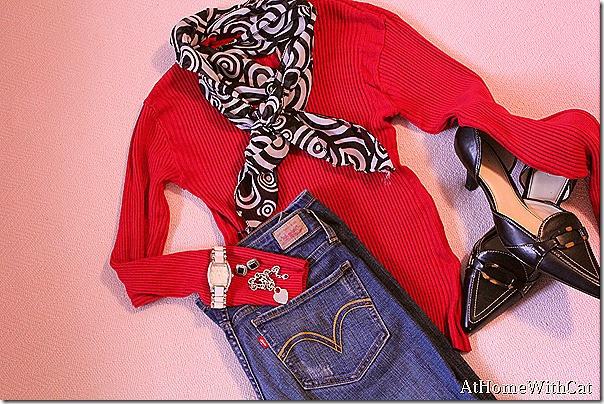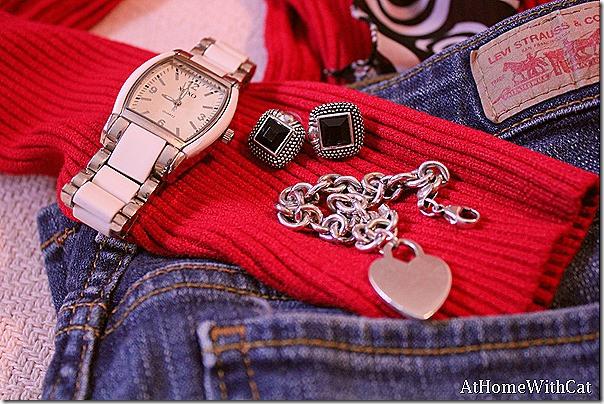 With a little bit of red! 

My favorite colors to wear are black, white, red, gray, turquoise – winter colors.  When I go shopping (thrift/consignment) I look specifically for those colors first then the cut or style.  Wherever I am, it has to catch my eye or I move on.  You have to do that when faced with a l-o-n-g rack of clothes.
With the cool weather we are having, I get to pull out sweaters I haven't seen since last year.  It's like getting a new wardrobe!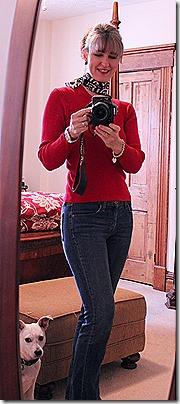 ::  Outfit  ::
Top  ::  (Thrift) sweater
Bottom  ::  (Local/Levi's) jeans
Shoes  ::  (Thrift/Cato) shoes
Accessories  ::  (Wal-mart) scarf
Jewelry  ::  black/silver stud earrings, silver heart charm bracelet, (XOXO) watch
::
Otis, my cute little bug, and me.  He wears his black and white with a little bit of brown. 

Leftovers was on the lunch menu today.  Last night I made a ham and broccoli tart using leftovers from the week – simple Sunday supper turned into Monday's lunch.  Making our meals bounce over here.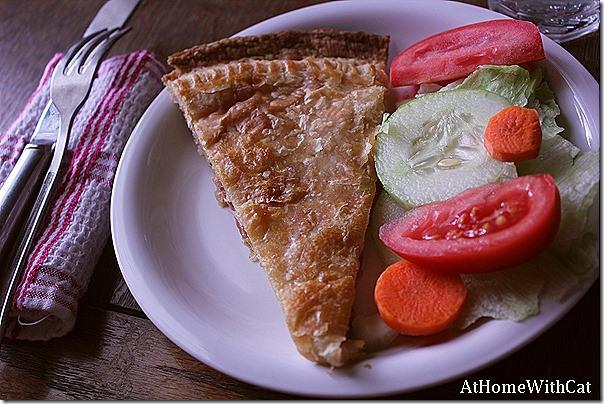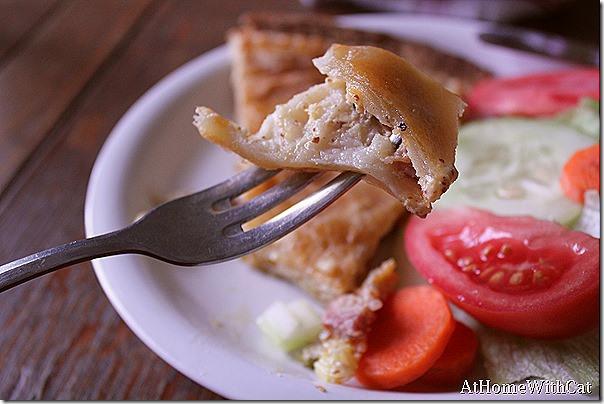 Lunch time is one of my favorite things.  Blaine joins us if he doesn't have a meeting and/or if he does, we wait until he can get home.  We catch up on each other's morning and the news and whatever else comes to mind.  It is our time.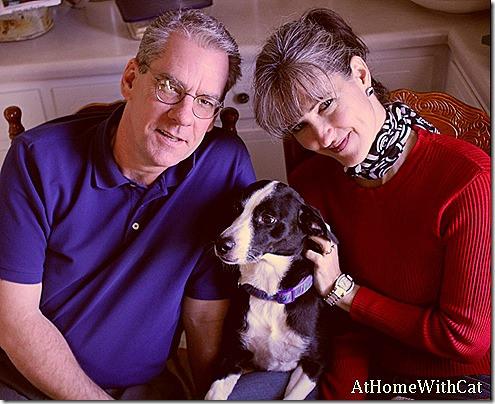 On the days the kids and I have something planned, we try to make sure we have lunch together even if it means eating earlier than we normally do.
This is one of those things I am so very thankful for.  Sometimes it truly is the simple things that mean so very much.
xo Cat