This week's assignment in my digital illustration class was to create a propaganda poster. I've wanted to launch a car-demonizing/pro-cycling fear campaign for a while. The outcome are mostly just pro-cycling. Let me know what you think.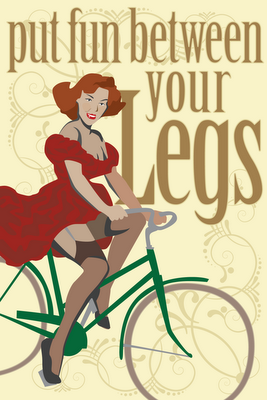 For this poster i drew from classic pin-up girl illustrations adding a popular cycling phrase, "Put fun between your legs." I like the fresh, free, frisky feeling of this poster. The response from my classmates was really positive.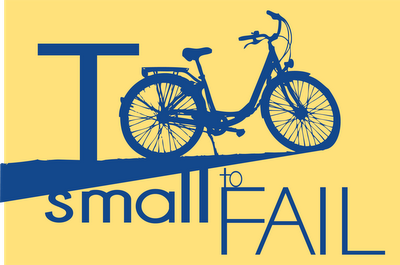 I saw the "too small to fail" in relation to a bicycle on Pinterest, the original poster is here. I took it and made it my own.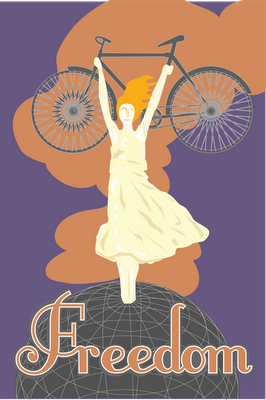 Serious bike people will recognize this as a vintage Peugeot poster. I love the simplicity and depth of feeling in this illustration. The original said Peugeot instead of Freedom.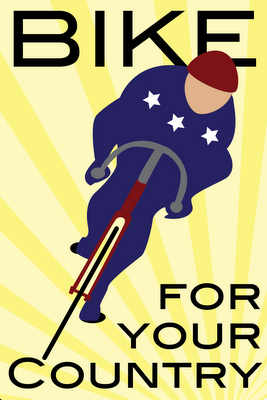 This too was inspired by a vintage bicycle poster. I like the simplistic illustration style and patriotic message. It feel like a classic piece of war time propaganda.
Now how do you feel? Like getting on a bicycle? Good. Mission accomplished.