Valentine's Day is approaching slowly, and if you have no idea what to buy to your soul mate, MyTrendyPhone UK has some cool tips. If you want to buy cute Valentine's day gift, it would be great to try finding something new and special
If you're lacking of Valentine's day gift ideas, try visiting our online shop, and find great accessories for a smartphone or tablet that belongs to your loved one

. These two beautiful cases for Samsung Galaxy S3 mini come in two versions – for men and women: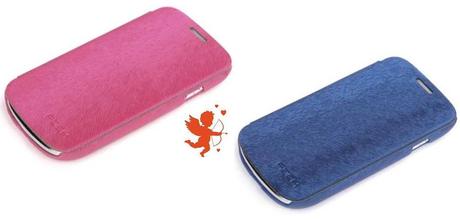 Features:
This Galaxy S3 mini case is a flip-style case, it is very thin and fits your smartphone perfectly. It is made of high quality PU leather which provides a good grip and reliable protection. The case has a flap that opens and closes easily, protecting the screen of your phone. Because the flap has an opening for the phone's speaker, you can make calls even when the phone is closed, which makes it very convenient to use.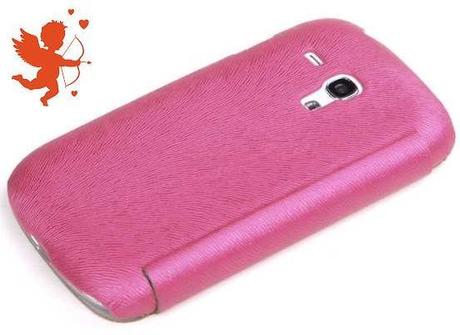 ROCK Flip Leather Case for Samsung I8190 Galaxy S3 mini leaves a full and free access to all phone's features you need on a daily basis – camera, headphone jack, USB port, on / off, volume etc. The material used in the manufacturing process of this case does not interfere with the signal reception of your phone and is heat resistant.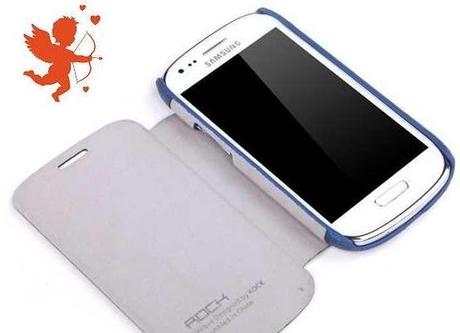 Summary: This flip-case for Galaxy S3 mini in two colours offered here – dark blue and pink – makes a nice "couple" gift for the favourite holiday of love.