If you are planning for white winter wedding, then look no further than the crystal decorations that will perfectly complement the look. It is definitely a great way to decorate the entire setting with hand crafted crystals that will add all the gusto and glamour to the decorations.
The Correct Touch of Glamour and Glitz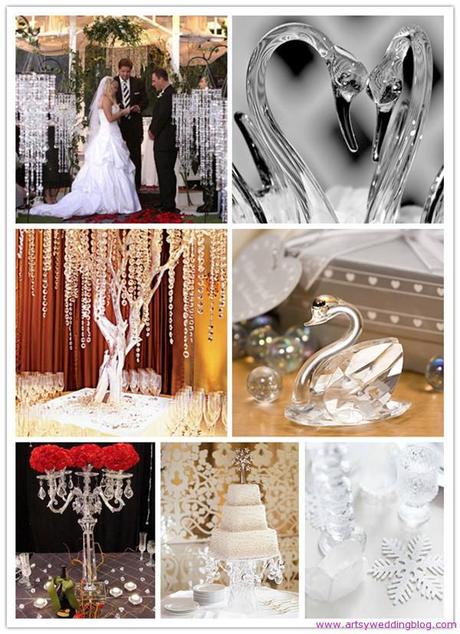 Crystal decorations and wedding accessories have gained immense popularity as they add both glamour and sophistication to the entire wedding décor and setting. Add the unique sparkle with clear, glistering white crystals and make you guests feel special. You can also give your bridesmaid and matron the touch of sparkling crystals that will enhance the entire décor.
The Wide Choice of Crystal Wedding Décor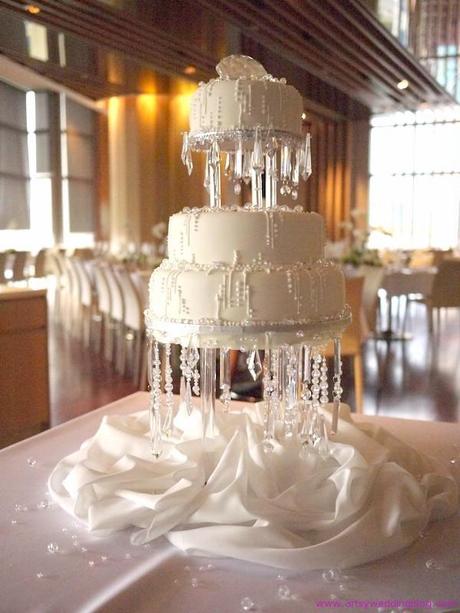 The Crystal Cake: There are plenty of ways you can do your crystal wedding theme. The crystal cake centerpiece will be a great addition along with the crystal wedding cake. The sparkling crystals between the layers of your yummy cake will be an extravagant affair. There are plenty of designs to choose from.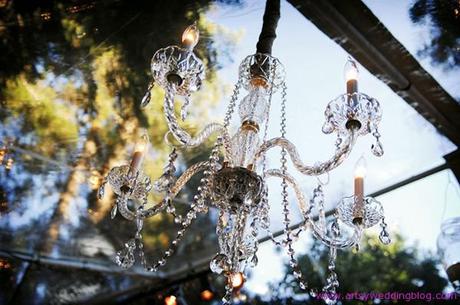 Crystal Chandeliers: This is definitely an integral part of the entire wedding décor. These decorative pieces can be of either acrylic crystal pieces and have both a vintage and contemporary look, depending on how you play them up.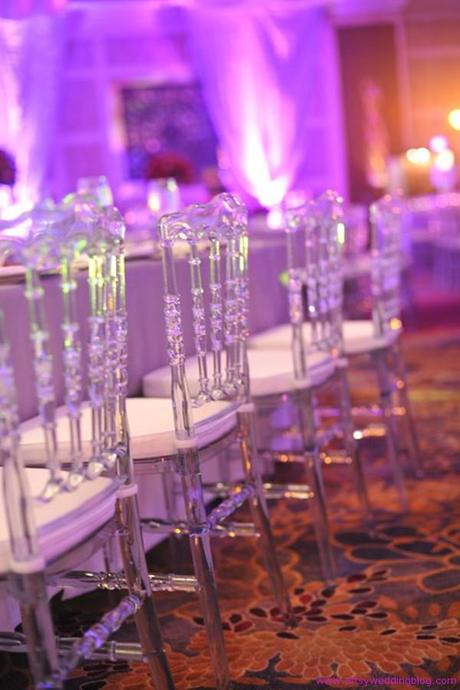 Chair Cover and other Accessories: Wouldn't it be a great idea to have a diamond studded chair and along with cover buckles? These will help you decorate and add the touch of luxury to the entire wedding.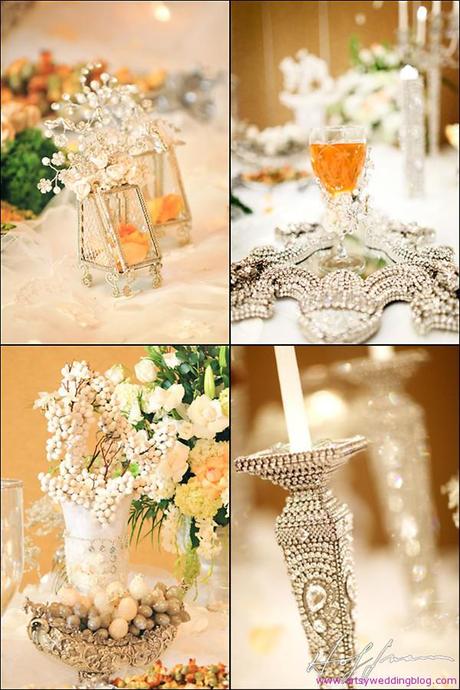 Table Crystals: The list is simply endless and depending on your budget you can plan it out. Add glamour and glitz to the table with table crystals and brighten up your reception area. You can scatter some on the tables and watch your reception area being transformed instantly. You can also add some of them on the table having the guest book or in the ladies lounge. Of course, don't forget your cake table.
Crystal Pins: These are needed all through the wedding decoration for the bridal and the bridesmaid bouquet. These can also be placed on the flower centers as they add the sparkle especially when then have that diamond cut. Additionally, they can also be used as boutonniere pins and corsage.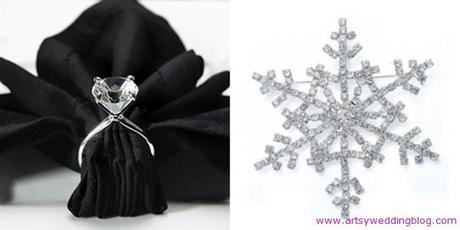 Crystal Napkin Pins: Of course your reception tables will not be complete without the napkin pins. Graceful and sparkling, they will perfectly augment and add to the royal setting. Don't forget the elegant crystal key chains.
With the crystal wedding décor, it is all about creativity. However, make sure to chalk out your budget and don't go overboard!