Increasingly growing in popularity, cruise ship weddings certainly are unique in terms of setting and location. Nothing beats the exquisitely picturesque backdrop of a glistening turquoise ocean and the sun setting just behind the horizon as you say 'I do'. However, while these weddings are undoubtedly appealing, there are quite a few drawbacks that you should think about before roping your guests on a ship with you.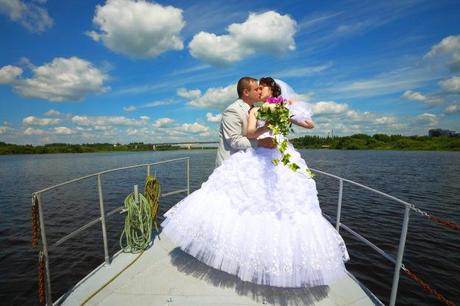 Of course, you've certainly got an idyllic setting, but, couples should also consider whether their guests will appreciate being gently rocked on the waves during the ceremony and reception. Indeed, some guests might get sea sick and it's quite important for you to make sure that everyone is at ease. For starters, with cruise weddings, it's always best to keep the bridal party to a strict minimum. This will radically minimize the risk of any guest getting sick during the wedding. Alternatively, why don't you hire an usher to hand out mints or sea-sickness pills along with chilled bottles of mineral water to every guest who steps onboard? It's also a good idea to always keep a cabin prepared for anyone who falls sick and needs to lie down during the cruise ship reception.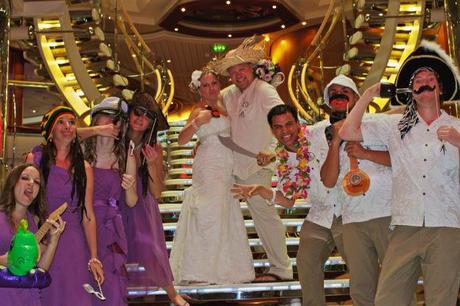 If you do believe that a cruise ship wedding is an ingenious idea, however, be sure to add some touches that will add some extra flair and charm to your big day. A marine-themed cruise ship wedding cake is quite a lovely touch if you want to draw attention to the theme of the day. Arrange for a meeting with the captain to talk about the various decorations that you will- or will not- be allowed to have on board. Strings of flickering fairy lights will most undoubtedly enhance the magical feel of the evening.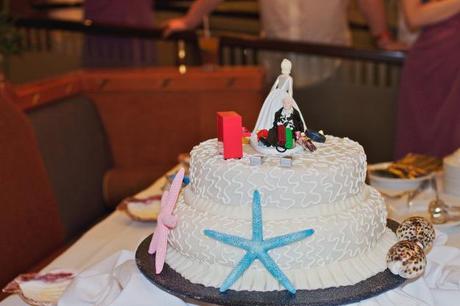 All in all, newly wed couples are certainly going to have the time of their lives on a cruise ship if they take the proper precautions and make sure that every single guest is comfortable. Is the idea insane or ingenious? It ultimately depends on you and your guests. Your budget and the length of your ceremony are other factors that should influence your decision. Smaller ships do offer you the possibility of renting the boat for an entire day or even the night, but, there are some companies that will rent it for just a few hours and at a much cheaper rate. If you're on a tight budget, try to look into catamarans because these tend to be much cheaper, albeit smaller than cruise ships.