Show everyone how much you love animals with these Creatures cases from Case-Mate.
Case-Mate is well known for its range of cases and other unique accessories and sometimes these accessories come with rather unusual design. This time, on the occasion of the arrival of the new iPhone, they decided to add to their collection of unique iPhone 5 covers a range for those who love animals. Thus, you can decorate your iPhone with protective silicone case with flamingo, tiger, elephant, peacock or grizzly on it.With the animal on the back of the case, people will not only know you're an animal lover, but they will also want a second look for sure!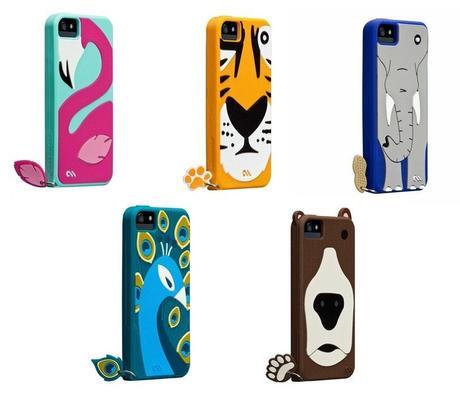 Animals on the iPhone 5 Case-Mate silicone case
Not only that iPhone 5 silicone case is practical accessory in terms of reliable protection for your gadget, but it is also very interesting to have one on the back of your phone. All ports, buttons and features of your phone are available for easy use, everything is easily accessible and you get a better grip, too. The iPhone 5 case by Case-Mate absorbs shocks, thus giving extra protection to your precious iPhone 5. The little extra is the key-ring attached to each of these cases in different form – peacock and flamingo have a feather; grizzly or tiger have a leg and there are peanuts for the elephant. Overall, this is an accessory for iPhone 5 which is very fun and very reliable.