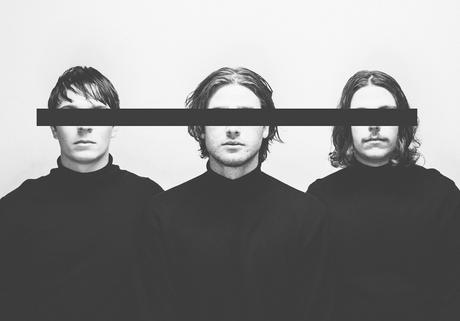 Ra Ra Ruby, a three-piece indie-rock band, have been making headway since their formation in 2016. The trio from Pottsville Beach on the Far North Coast of New South Wales form a unique sound manifesting from their musical influences (from Australian Crawl to Circa Waves) and this transgresses to vibrant, high-energy live performances.
Ra Ra Ruby's latest single 'I Need a Woman' offers an insight into the band's unique style, forged by their eclectic musical influences. Lyrically, 'I Need a Woman' depicts the actions and reactions individuals encounter after a relationship.
Last week, the trio released their debut EP titled 'Dancing with Mannequins' and are eager to tour again. We talked to the band all about the unique way they formed to their unique tastes in music. Check out the feature below!
How did the band come together?
Kurt, our writer/vocalist, went to go get a tattoo one day with Mitchell (bassist) and stopped by the local music store to have a look. He ended up coming out with all this gear and said we are gonna start a band! Funny enough the guy who sold us the gear ended up being our drummer, Jay.
Who or what has inspired your sound and latest track, "I Need A Woman?"
The inspiration for the latest track "I Need A Woman" comes from a lot of places. The song was a situation Kurt had once been through and he had the phrase "I need a woman," and used it as more of a condescending stab at someone as opposed to actually needing someone haha.
As far as our general sound goes I think it comes from a mass group of bands our parents listened to when we were kids. Bands like Australian Crawl, Bob Seger, and Noiseworks were always influences for us growing up and we kinda took from that and our modern-day perspective through bands such as Circa Waves, Catfish and the Bottlemen and Arctic Monkeys and made music we would enjoy listening to.
Is there a story behind your band name?
The band name came when we were in the studio. We were stumped for ideas and we were sitting around throwing names at each other and we kept coming back to the word "Ruby" because Kurt smokes Champion Ruby cigarettes and our drummer Jay has a stutter and he went to say "Ruby" but said "RA RA RUBY" instead. We all looked at each other and said "that's it!" So that's how we got our name.
What is your favorite show memory?
Favorite show memory would have to be when we played on the Gold Coast. The crowd knew all the words to one of our songs, "Her," and they were singing along with us! That was pretty cool.
What would be your dream tour and why?
Because we couldn't choose one band, we decided to do a modern-day band and an old band. The dream tour with an old band would have to be with Australian Crawl because who wouldn't want to play with the Reyne man himself! The modern day band would definitely be Catfish and the Bottlemen. First reason is because their shows go absolutely off and it would be nuts! Second reason is because they just seem like proper legends!!
Tell us about your writing process; any unusual quirks?
The writing process for us is pretty straight forward. Kurt writes a song on his guitar at home then brings it to the band. Then we play it and if we like it, it goes on the list. We don't have any weird way. I guess Kurt just writes music and if we like it it stays.
What's your favorite song to cover?
Favorite song to cover is probably "Bet You Look Good on the Dance Floor" by Arctic Monkeys.
If you were to create a "soundtrack to your life," what songs would be on it?
If we had a soundtrack to our lives some tracks on that would definitely be :
"I Only Lie When I Love You" Royal blood
"Oh No, Not You Again"/ "Errol" Australian Crawl
"Love Shack" B52's
"One" Bee Gees
"What's My Age Again" Blink 182
and so many more i haven't mentioned!!!!
Would you like to add anything else?
The new EP, Dancing With Mannequins, is out now!
Filed under: Creation Stories Tagged: Creation Stories, dancing with mannequins, i need a woman, ra ra ruby