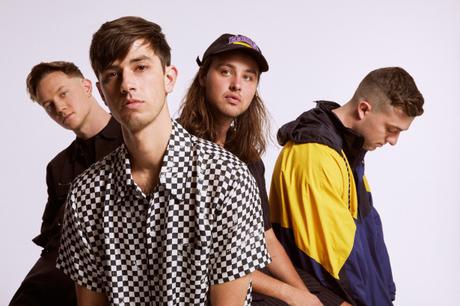 We sat down with New Zealand's hottest new act, Drax Project, upon the release of their debut EP, Noon. The band started out as a duo on drums and sax–hence the name, Drax (sadly, no relation to the infamous disappearing Avenger)–just busking (performing) wherever they could for a few bucks. Those performances soon led to gigs at clubs and on up, until now, where they are opening for Camila Cabello's European #NeverBeTheSameTour.
The group has grown to include four, who are excited about the new experiences and how "the new record reflects our development over the last year which hopefully segues into what's to come." The EP features five fresh songs that showcase different aspects of the band's talents, from consuming beats to thought provoking lyrics. When asked about their writing process Drax Project said, "Each song comes together differently but we all have equal input. We often write each other's parts and even play each others instruments."
Finally, we were curious about the band's inspirations. One of their favorite songs to cover is "Cry Me A River" by Justin Timberlake, quoted as one they've been singing since their busking days. And one of our favorites, the "soundtrack to their lives:"
Michael Jackson – "Rock With You"
Count Basie Band – "Moten Swing (1959)"
Baby Bash – "Suga Suga"
Radiohead – "Everything In It's Right Place"
Be sure to check out the band's debut and tell us what you think!