A great way to show appreciation for those who've decided they can't miss your wedding, even if it's on the other side of the equator, is a welcome package that says, "We're glad that you're here." One of the loveliest expressions of thanks is a little something in their room upon their arrival. The gift can be anything from a beribboned basket to a backpack with your wedding logo on it. The contents don't need to be elaborate or expensive: just try to make them as thoughtful as you can. A creative welcome package might include the following: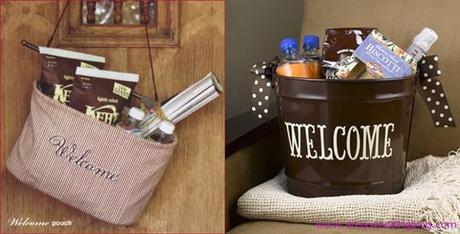 • Welcome note: A brief but heartfelt message that welcomes and thanks guests for making the journey, provides a day-by-day synopsis of the weekend, reminds them exactly when and where the wedding and reception will take place, and gives directions to the hospitality suite, if you're having one.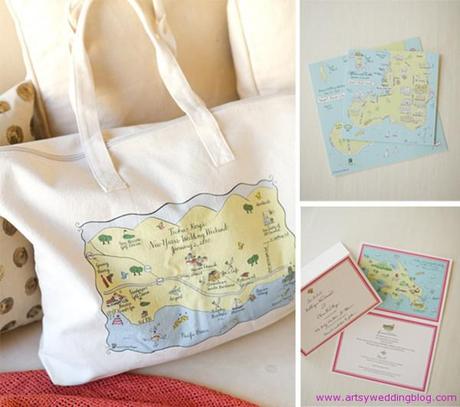 • Customized map: Show the area and pinpoint your personal favorite places. In a city, you might add art galleries, flea markets, shops, and restaurants. At a resort, you might highlight snorkeling spots or the best bartender. Also include directions and transportation details.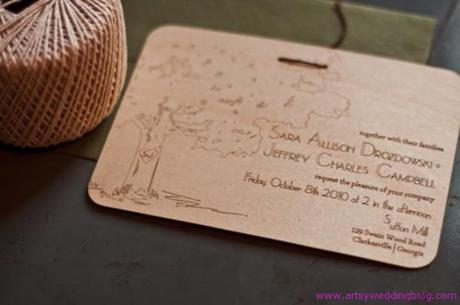 • Snack and beverage: Local taste treats are best. For example, in New York City, you could include Zabar's bagel chips and New York State apple cider. In the Caribbean, the brand of rum the island is noted for (Cocksbur in Barbados, for example) and tropical fruits. In Italy, a regional red wine and bag of biscotti. Or, if the wedding is elsewhere, include treats from your hometowns.
• Souvenir or two: Something inexpensive, kitschy, and fun — postcards, key chains, or magnets.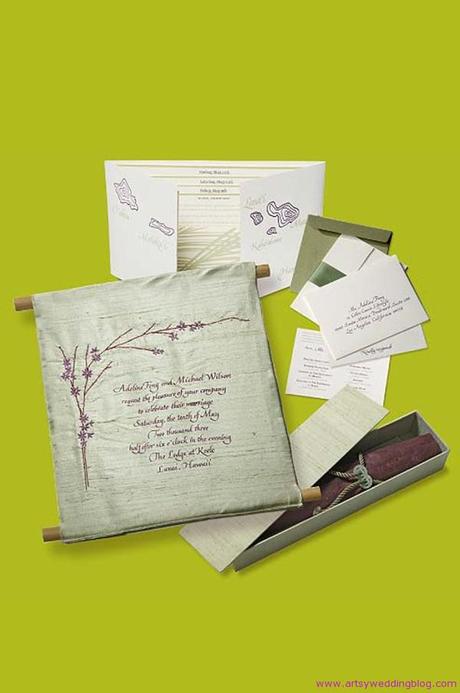 • Background material: Brochures or other printed information on the destination, salient or fun facts ("Did you know the Ferris wheel was invented in Pittsburgh?"), or a good travel guidebook. Also include phone numbers of doctors, baby sitters, and other local troubleshooters.
• Wedding-party particulars: A separate insert just for bridesmaids, groomsmen, and other wedding-party members that details where and when the rehearsal is and any other events that pertain to them.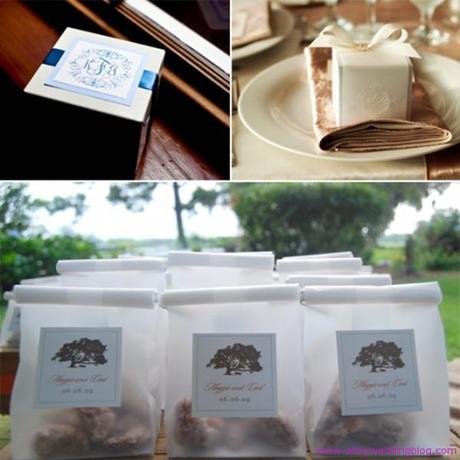 • Goodies for kids: A children's welcome gift (which should be different — and a lot less expensive — than the adults'). Depending on the age, candy, coloring books and crayons, a diary, or a scrapbook for them to fill with details of the trip will delight them and convey that you're especially glad they came.