I have saved my favorite Crayon and Dye art technique for the last Easter Egg design – Crayon Batik. Well as my daughter just pointed out it is not really batik but a fun and easy version of it.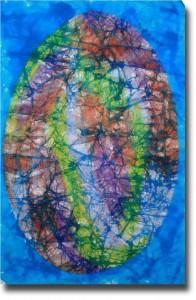 Colour in an egg shape in any way you like, but it is better if the crayon is nice and thick as then when it is crumpled up you will get nice cracks and creases in the crayon.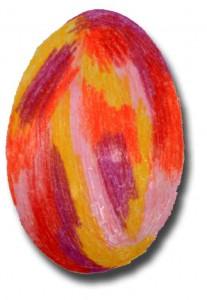 Then something a bit different in the art process, crumple up the picture! A little bit of care is needed as it can tear – so I squash it in on itself rather than screw it up. But a bit of tearing does not matter too much anyway.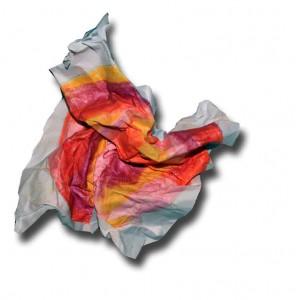 Carefully uncrumple it and smooth it out a bit.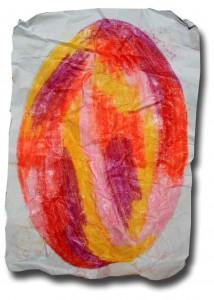 Then paint the dye, food colouring or watery paint over it and see how cool it looks! I also often mop off extra dye with a tissue so that the crayon colours show through well.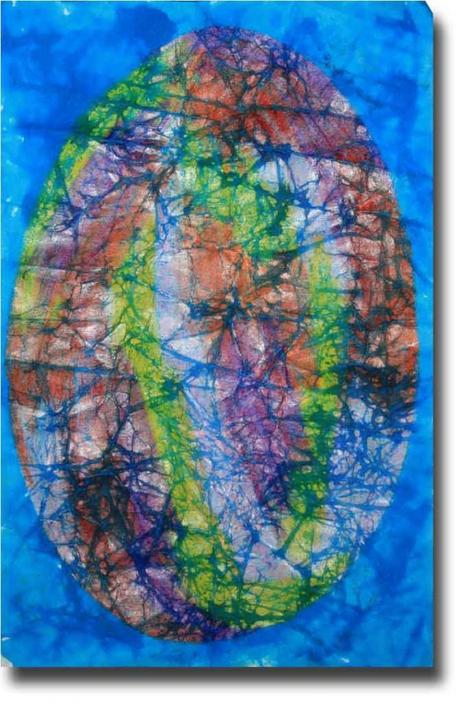 For the other Crayoned and Dyed Eggs hop on over to Crayond and Dyed Egg number one, number two and number three.