Hey everyone, I have really been obsessed with cranberry and plum shades this fall winter season, although technically its summer in Mauritius, but the weather here is a bit wonky, it rains anytime and its kind of cooler at times warm at times. Anyways, as I was saying I am super obsessed with the plums and cranberry shades this season I was literally jumping with joy when I saw Manny MUA's video on cranberry smokey eyes, and I knew I had to do it but I didnt have the same exact eyeshadows as he did so I improvised and came up with this look with whatever I had.
So here is the Cranberry Smokey Eyes look that I came up with. Its fairly easy makeup look, not too complicated and you can always skip the steps you dont like or prefer and come up with your own version if this smokey eyes, that is what makeup is all about. Your expression your style.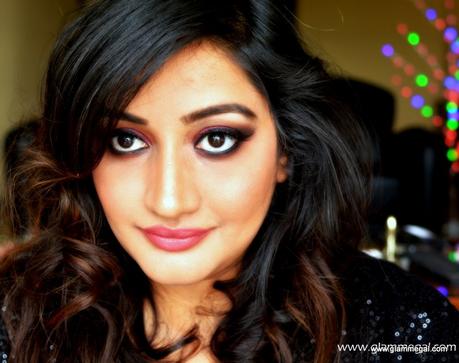 Cranberry Smokey Eyes Makeup Tutorial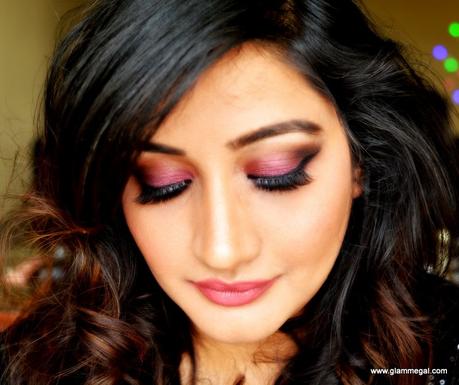 Cranberry Smokey Eyes Makeup Tutorial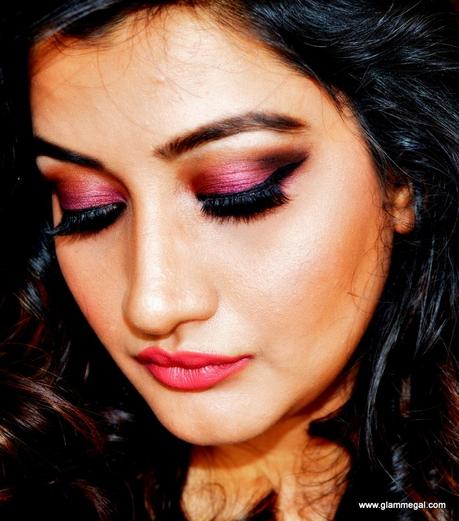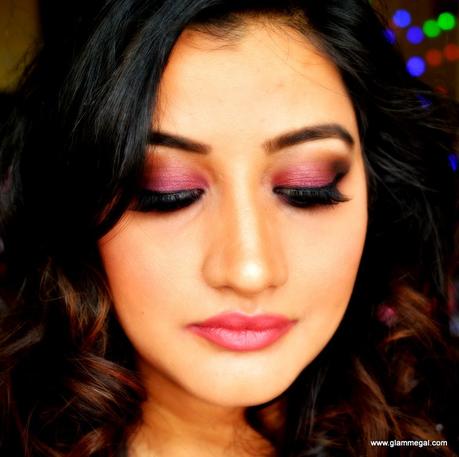 Cranberry Smokey Eyes Makeup Tutorial
Here is the list of products I used to create this look:
Eyeshadows:
Nyx Wicked Dreams Palette
Makeup geek eyeshadow Cocoa Bear
Coastal Scents Hot pots in Magenta Pink and Raisin Berry
Lipstick: Gerard Cosmetics Berry Smoothie
Blush: Maybelline Cheeky Glow in Peechy Sweeite
Bronzer: Physician's Formula Bronze Booster Powder in Medium Deep
Highlighter: The Balm Mary Lou Manizer
Foundation: Reserve Naturelle
Color corrector: Orange from Kryolan
Concealer: Maybelline Instant Age Rewind in Honey
Eyeliner: Maybelline Gel Eyeliner
Mascara: Maybelline Illegal defination
Okies so here is the video link to the video on Youtube. Please subscribe if you havent already. It would mean a lot to me.
Related
You Might Also Like
BLUE SMOKEY EYES MAKEUP TUTORIAL
Sultry Eye Makeup Tutorial : Sleek I divine palette
DAYTIME GLAM MAKEUP TUTORIAL VIDEO
Step by Step FALL MAKEUP 2014 : LORAC PRO
INDIAN WEDDING PARTY MAKEUP
BRIGHT EYESHADOW MAKEUP LOOK FOR SUMMER 2014
LILAC MAKEUP FOR NC42 SKIN TONE
Valentines Day Makeup And Outfit Idea Look 3
Tags:
smokey eyes, holiday makeup, makeup tutorial, makeup for brown eyes, makeup for Indian skin tone, indian makeup, easy makeup tutorial, cranberry smokey eyes, makeup for new year's, new year glam makeup, smokey eyes tutorial