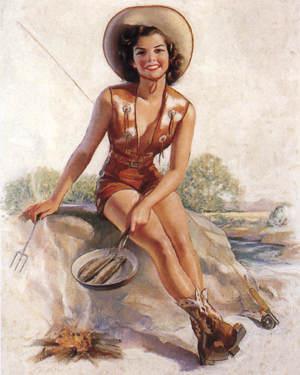 (Recipe serves one hungry cowgirl.)
Ingredients:
3 whole eggs and 3 egg whites (from pastured or free range hens, preferably local)
1 organic bell pepper, diced
1/2 purple onion, diced
1 organic heirloom or roma tomato, sliced
1 fresh leek, chopped
1 – 2 TBSP grass-fed butter
Celtic Sea Salt
cayenne or black pepper (optional)
Instructions:
1. Heat a ceramic skillet and add 1 – 2 TBSP grass-fed-butter. (*Do NOT cook with a teflon or aluminum skillet!  This will increase the toxic load in your body, making you more susceptible to cancer, thyroid disorders, infertility, and difficulty losing weight, among other things.)
2. Add the leeks and onions and cook for a few minutes.
3. Next add the peppers, tomatoes, and eggs.
4. Stir with a spatula or wooden spoon to make sure everything cooks evenly.
5. As soon as eggs are done and veggies are tender, serve and devour immediately.