Splendid Colours – Fluo Cover for iPad 3!
The most popular colours of the summer 2012 are definitely fluorescent. An iPad 3 cover in fluorescent green is a way to express your style. This colourful cover for iPad 3 protects the back of your valuable tablet. The charming design of this cover transforms this protective accessory in a fashion accessory.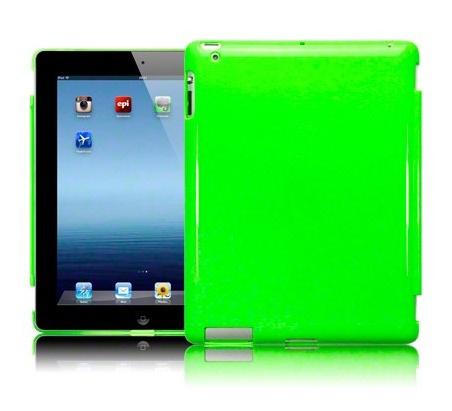 iPad 3 Cover - Fluorescent Green
The lightweight and compact design of this thin iPad 3 cover adds almost no bulk to your device. This cover will help you attract the attention of everyone around you. It does not alter the aesthetic beauty of your favorite tablet. This case for iPad 3 is ultra-light and very functional and is designed to perfectly wrap around the back of the tablet, offering great protection. The cover features specific cut-outs that allow normal use of the tablet.
This cover can be purchased at a very affordable price of 9.60 GBP.
Hey Ya iPad 3 Skin
However, if you prefer zero bulk added to your device, and you need only a basic protection for your iPad, then consider bying a colourful iPad 3 skin. The skins are sufficient if you don't expose your device to harsh conditions, and the iPad will be free from scratches and annoying fingerprints. And that is not all  - you can also download matching wallpaper that will go perfectly with the Hey Ya iPad 3 Skin! And you will get all of it for only 13.90 GBP!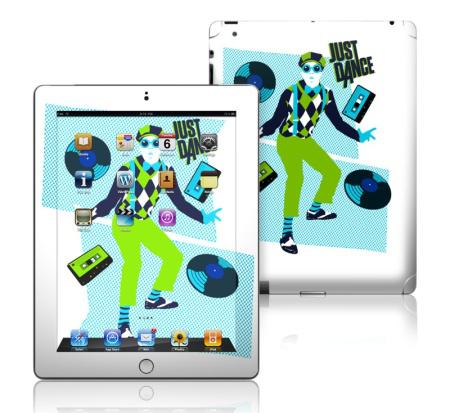 Hey Ya Skin Sticker for Pad 3
If you want to check out more iPad 3 accessories, take a look at our offer at MyTrendyPhone.co.uk.