Harvest Half is this weekend.
WHAT?  I know what your thinking "oh - the long run reports stopped so she must have given up." haha.  Nope.  Just too busy to write them.  I mean there was the run in the torrential downpour.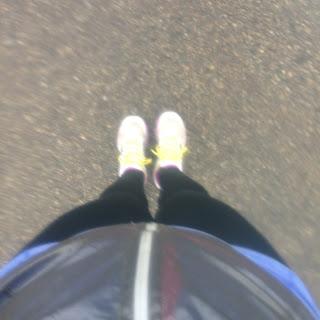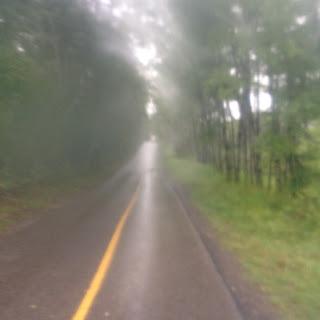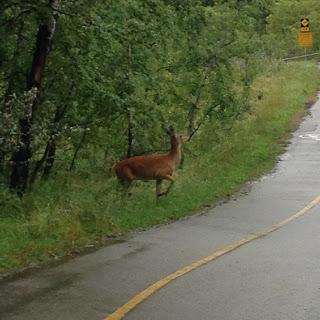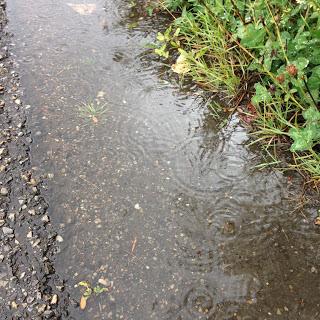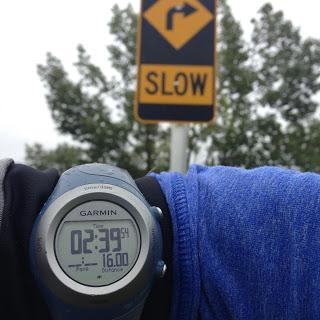 Then there was the run where 3k in, this happened...
You know you're getting tired of running alone when at 3k you finally order yourself an iPod from Amazon. — Cori Nicholls (@khourianya) September 13, 2015
but at least it wasn't in the rain...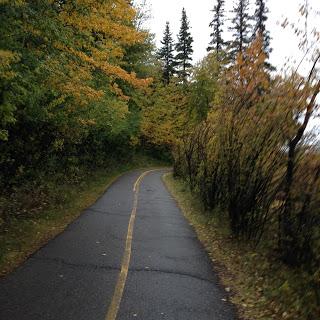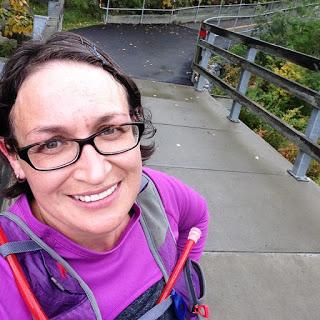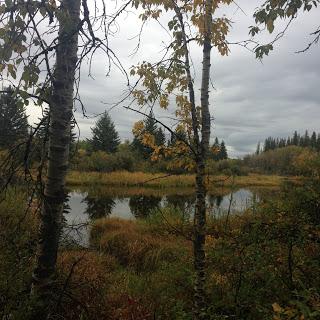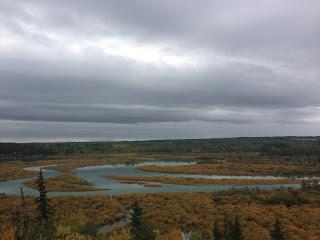 and
Tina
met up with me for the last 5k or so...so that was awesome.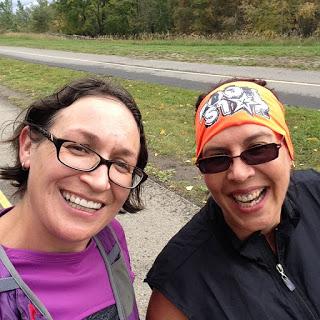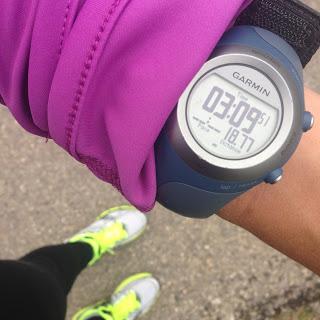 Then, of course, I got incredibly sick so ended up skipping my longest long run.  If I hadn't gotten in nearly 19k the weekend before, I would have felt worse about skipping it...instead, it meant I got a longer taper...
This past weekend, finally sickness-free, I headed out and did a final 11k around Chestermere Lake and hopefully shook out all of the bad run demons.   Heck - my sunglasses even broke so surely that won't happen to me again this Saturday!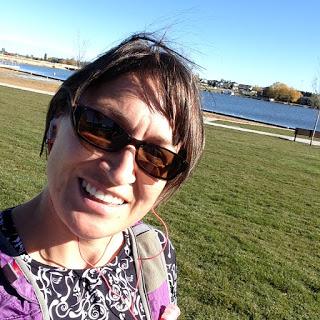 New iPod FTW!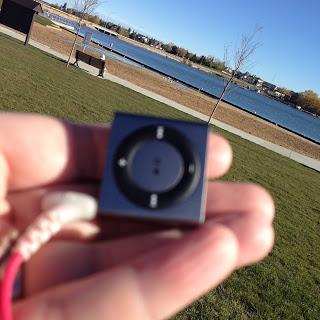 2k in on the brightest day ever...thank goodness it was just a screw.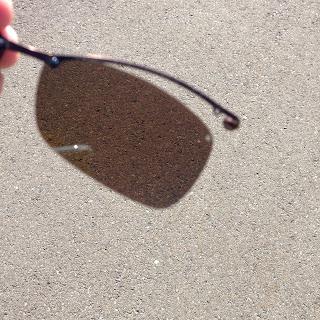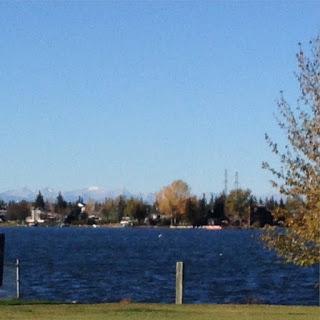 Um yeah...no ice around here...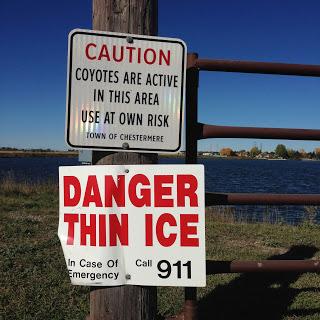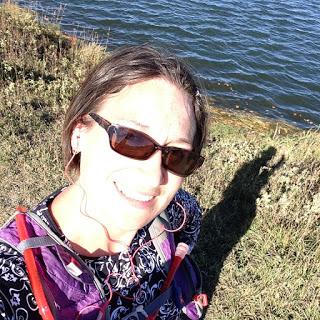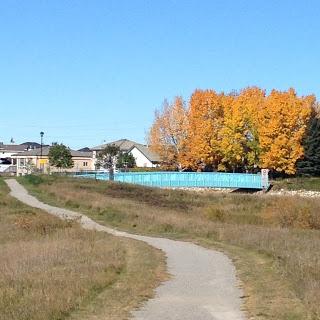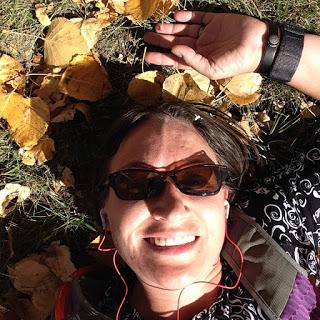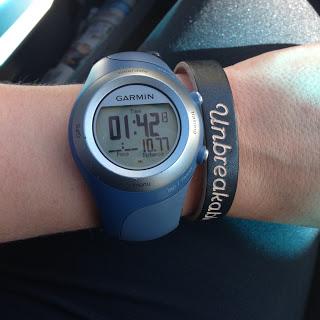 Am I ready?  Oh gawd, who knows.  I have my race kit so I guess I've told them I'll be there.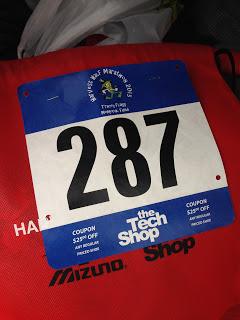 I've been good at my long runs on the weekends. Weekday runs? Not so much.   But I'm okay.  I'll go out there and do the best I can for right now.  I won't be breaking land speed records, but I'll git er done...and then I can move on from there.  And it will be a pretty race...one of my favorite races.  I'll just plug in my headphones, ignore the world and run to the finish.