Whether you're traveling back home now that your work trip has been cut short, or heading to your family so you can all be together during these difficult times, you're probably wondering what kind of life you're returning to. With rules and regulations that seem to be changing so frequently that it can be hard to keep up, it's normal to feel overwhelmed with the constant flow of new information.
In this Pacific Prime article, we've compiled what expats must know when returning home to help you stay informed.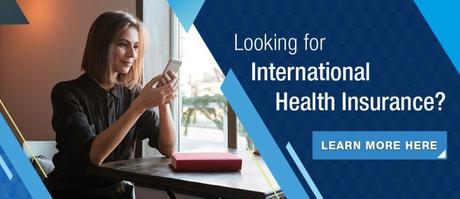 Which countries are on lockdown due to the COVID-19 pandemic?
In an attempt to slow the spread of COVID-19, countries across the globe are implementing measures from school closures and travel bans to national quarantines.
An increasing number of countries have put their citizens on lockdown, which is the unofficial term for what is essentially a mass quarantine that stops people from leaving a certain area. Countries with some of the most restrictive and largest lockdowns include China, Italy, France, Spain, Denmark, Poland, El Salvador, and New Zealand. Wuhan, China, where the novel coronavirus first appeared, has been locked down for over six weeks, while other cities in China continue to face travel restrictions.
Following an increase in coronavirus cases in Italy, Prime Minister Giuseppe Conte called for a nationwide lockdown on March 10, 2020. France and Spain followed shortly after, requiring residents to stay home. Outside of China, France's lockdown is currently the largest quarantine, affecting a population of around 67 million.
UK coronavirus lockdown
On March 23, 2020, UK Prime Minister Boris Johnson set new rules about when residents are allowed to leave their homes. As of yesterday, British residents are only permitted to go out for basic food shopping, exercise one time a day, and travel to essential work. They can also leave their homes to receive care or help someone who is vulnerable.
The enforcement of stricter rules comes after an attempt at social distancing resulted in thousands of people spending time in public places, such as parks and beaches, over the weekend, despite being told to stay two meters apart just last week.
How is the US handling lockdowns?
Over the past week, the US has witnessed a surge of coronavirus cases, rising from approximately 1,000 to more than 46,000. After an initially slow response, the US government has recently taken further action, such as easing testing vaccines restrictions and setting urgent, though not mandatory, guidelines.
As of Monday 23, 2020, almost half of the US's cases are in New York, with over 23,000 and counting. Over the weekend, citizens of the Empire State at nonessential jobs were ordered to stay at home, as well as other large states like Ohio, Michigan, Maryland, and Massachusetts.
Since available COVID-19 testing remains scarce, there is a growing urgency for Trump to announce a US lockdown, which could be considered an act of "Martial Law". Currently, lockdowns are handled on a state-by-state basis.
How does the coronavirus lockdown affect travel?
The coronavirus lockdown has had a significant impact on travel throughout the world, such as by delaying and canceling flights, closing borders, and suspending holidays. Since 17 March, 2020, UK nationals have been advised to cease all non-essential travel for a period of 30 days.
Similarly, those who are traveling abroad have been told to return to the UK as soon as possible, if they can get a flight. The FCO stated, "International travel is becoming very limited as air routes close, land borders close, and new restrictions are put in place that prevent flights from leaving."
If returning home is not an option, UK travelers are advised to follow the advice of local authorities. This includes local measures to help reduce exposure, such as staying in an accommodation or hotel room for 14 days and being tested for COVID-19. If results come back positive, hospitalization abroad may be required.
Different measures are being taken in countries all over the world. In Thailand, for example, travelers who have been in high-risk countries need to have a medical certificate stating that they are not infected by COVID-19, and are required to self-monitor for a two-week period. Singapore has banned entry and transit, while Vietnam has banned entry to UK travelers, along with countries including Australia and Denmark.
Aside from varying from country to country, coronavirus travel updates are constantly changing as well. It is recommended to check out the latest news before making your next move.
How do I prepare for a lockdown?
Staying home except for essential travel is an experience that hundreds of millions of residents in China are all too familiar with now, and a reality that many parts of the world are starting to face. Unlike preparing for an apocalypse, consider how you can best prepare for a stressful yet temporary experience that may cut you off from the outside world for the time being, such as by stocking up on food and groceries - without hoarding.
Aside from ensuring you have enough food and necessities to survive the lockdown period, it's equally as important to ensure you take care of your physical and mental health during this time. Staying in touch with loved ones, getting some exercise, and relaxing as much as possible are some of the best things you can do to take care of your physical and mental health under the coronavirus outbreak.
How Pacific Prime can help
If you're an expat who is living or traveling in a foreign country, the best thing you can do for peace of mind when it comes to your health is secure international health insurance.
With over 20 years of experience in the insurance industry, Pacific Prime is a reputable broker that can help you find the best insurance plan for your unique requirements and budget, whether you're looking for pre-existing condition insurance, family health insurance, and everything in between.
Contact us to receive expert advice or a free, no-obligation quote today.