Today's special product review is on the Coreana SHO Special Horse Oil Cream.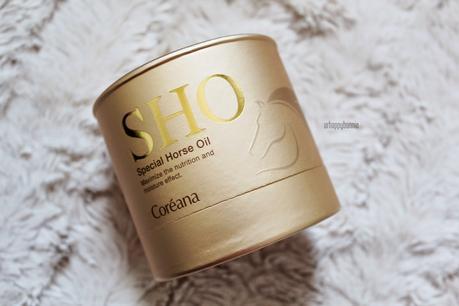 Coreana Cosmetics Co., Ltd. manufactures and distributes cosmetic products in South Korea. It offers purifying care, basic skin care, pore and sebum, whitening care, wrinkle care, sun care, special care, hair and body, makeup, and vitalizing care products. The company offers its products under various brand categories, including Coreana, Luxury Time Recovery, Zain, Senite, Nokdu, Bichigain, Sheniz Vital Solution, Cellenique, Black Diamond, Ten Seconds, Glam3, Entia, Colorplay, Wellbeing Life, and various home shopping products. It also owns 42 day salon branches under the Cellenique Esthetic Franchise name. The company was founded in 1988 and is based in Cheonan, South Korea. -Bloomberg Business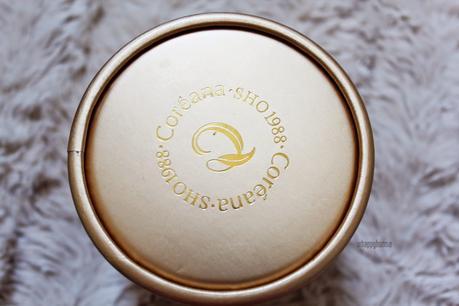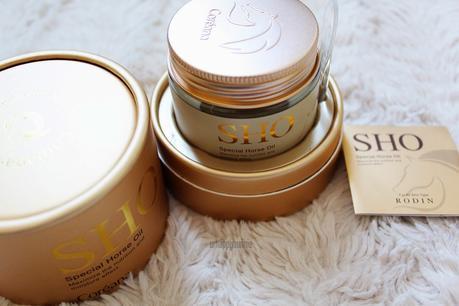 This cream aims to whiten the skin and care for wrinkles with the help of horse oil extracted from Jeju-living horses. It also contains 8 skin-friendly complexes:
Mandarin extract that cleanses and purifies the skin
Honey that brings immediate moisture, vitality and energy into the skin
Kiwi that helps improve immunity, adds vitality and helps eliminate dead cells
Tangerine peel enriched with Vitamins A & C antioxidants which calms the skin and improves skin tone
Brocolli which is high in Vitamin C that controls pigmentation and blocks the aging process
Aloe which calms and moisturizes the skin
Avocado which has anti-inflammatory properties, fights aging and conserves elasticity
Lemongrass that sterilizes, adds vitality and adjusts the skin's balance
All these good for the skin ingredients and there's more!
It also contains noni fruit extracts and forsythia.
Noni
is a small evergreen tree in the Pacific Islands, Southeast Asia, Australia and India. Noni contains substances that help repair damaged cells in the body and activate the immune system. When used on the skin, it acts as a moisturizer and reduces signs of aging.
Forsythia
known as Lian Qiao as a Chinese medical herb is known for treating blood pressure, diarrhea, sore throat an other ailments. Research has shown that forsythia has "broad spectrum antimicrobial and anti-microbial effect which help skin build inflammatory barrier lower capillary permeability, reduce inflammatory exudate, and thereby eliminate the acne-induced local swelling. Meanwhile, it has a certain inhibitory effect on the secretion of the sebaceous glands, which can improve the over-oily skin and then tremendously reduce the possibility of an acne attack."
Horse oil is enriched with Vitamin E, which fights fine lines and restore the skin's texture. It's a natural beauty treatment that will innovate cosmetic. To be honest I have no idea how the oil is extracted from the horses and this issue has actually been raised by Kim to us, bntGirls.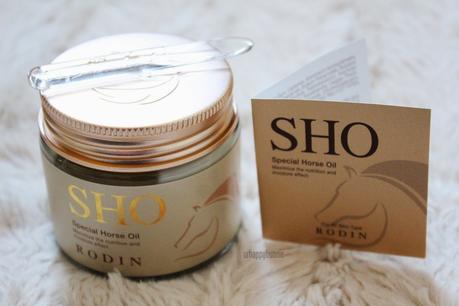 Moving on, The packaging is pretty with a cream and gold motif. It also comes with a spatula so it's hygenic for use.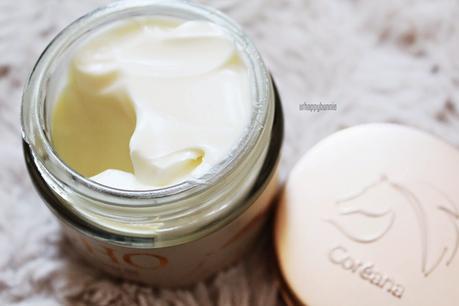 The cream is rich, moisturizing and sinks into the skin easily. Though it is rich, it is not a thick cream at all. It smells good as well, with a slight tangerine scent. I pretty much have nothing bad to say about this product since I quite like it. I was a bit scared that this might break me out because certain oils break out my skin but I have no problems using this one. In fact, it moisturized my skin so well that when I used it underneath my makeup, the areas where I usually get my dry patches, under my eyes and nose, became slightly oily throughout the day.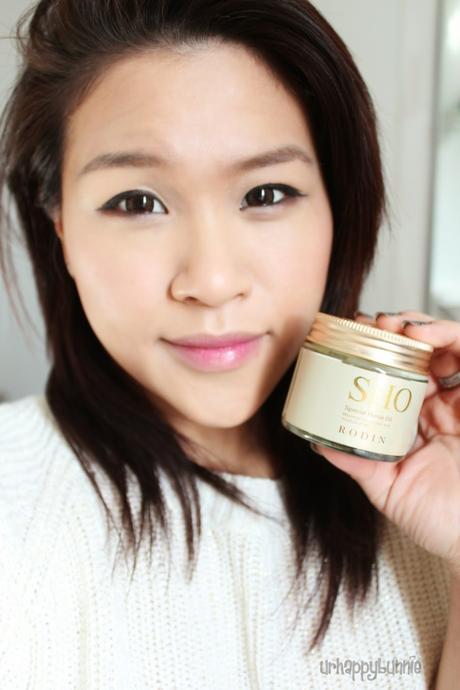 Anyway, if you're curious about Horse Oil, maybe you should check this out. I can't even pick which one I like better between the Guerisson 9 Complex Cream which also has horse oil. they are so similar that Coreana SHO one upped Guerisson 9 Complex by its packaging!
*This product was sent to me for review but as always, my reviews are honest and based on my own opinions and experience.
Don't forget to visit the other BNTGirls, 
Doris
, Kim,
Alene
and 
Bella
.
Visit 
BNTNews
 for the latest Korean news and trends
Official Page
Tumblr YouTube
Facebook
  Twitter: @officialbntnews