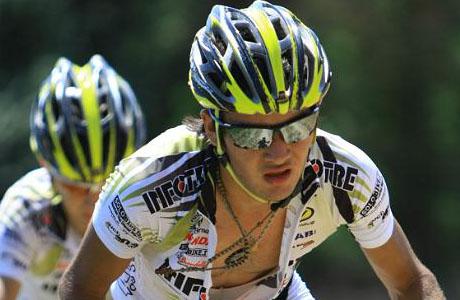 Foto d'archivio: Holman - 2009
(google translate)After 10 years returns to the Copa Colombia in the city center with a good show and 220 competitors at the start.
Track fast, not too technical, which passaba on many lawns. Luckily the weather has stabilized and gave some nice sunny days with an almost totally dry. In the elite race absent some big circuit as Fabio Castaneda, engaged in various international events in Italy.
Favorited thus advised Villarraga Holman (Calzado Bucaramanga, who has raced in Italy in 2009), launching the attack from the beginning of the race and then getting rid of Marcus Aurelius Rincon (Calzado Bucaramanga), 2nd place. In third place Suaza Bernardo (GW Shimano). In women's race victory for Abril Restrepo Laura Valentina (Strong Cannondale cyclingshopcolombia.com).
Fonte: comunicato stampa
Results, MEN:
1. Holman Villarraga - Bogotá - Calzado Bucaramanga
2. Marco Aurelio Rincón - Cundinamarca - Liga de Ciclismo
3. Bernardo Suaza - Antioquia - GW SHIMANO-
Results, WOMEN:
1. Laura Abril - Bogotá - Strong Cannondale cyclingshopcolombia.com