Speaker with integrated FM radio with a very cool design for your home, workplace, etc… Sonoro cuboGo gives you your favorite music wherever you go. Whether in the kitchen or the bathroom, the garden or the seaside – cuboGo offers music from your favorite radio station or favorite  music from your iPod / iPhone or MP3 player. You do not have to worry about the battery running out: its battery lasts up to 20 hours!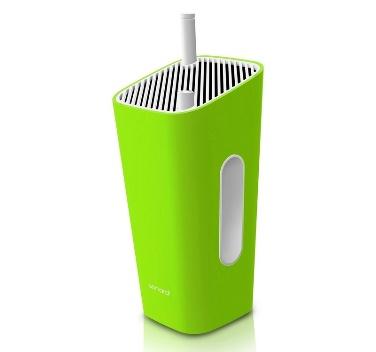 Speaker and FM radio CuboGo Sonoro AU-5000
If you are looking for a design accessory that you can use anywhere in your home or workplace, the Sonoro CuboGo AU-5000 is really perfect! This speaker has a jack to connect it to the iPod, MP3 player, computer (laptop) or mobile phone and smartphone. On the bottom, it has a tuner to choose your radio station and the volume control is located on the top. The telescopic antenna provides good reception of your favorite radio station.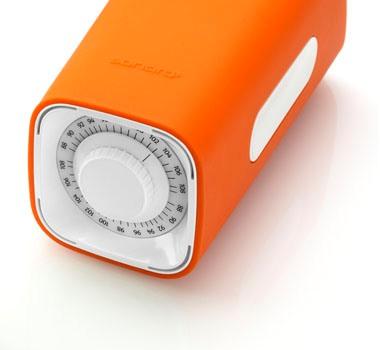 The FM radio tuner is placed on the bottom
Enjoy your favorite music wherever you are. The speaker with its great design and features provides enough time for a pleasant listening experience. NiMH batteries are powerful enough to give you a satisfactory audio playback time when you are outside. Dimensions of 94 mm x 192 mm x 94 mm and weight of 700 grams only make this piece of iPod / iPhone accessories very portable and convenient.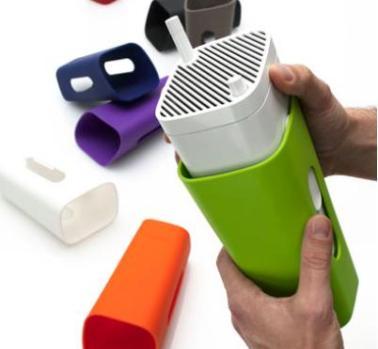 Premium German Design
Everyone knows the beauty and simplicity of German design. We prefer the furniture for our house marked with "German design", which is a pleasure to the eyes. So why not decorate the rooms of your home with mobile accessories that are designed by the Germans? This ingenious design is comprised of two parts – the radio and the plastic housing. There are two colours of the radio – black and white and many colours of the casing. So, you choose the preferred combination! We give you a few suggestions that you can see below:

Great design of the CuboGo Sonoro AU-5000