The iPhone accessories come in various designs, shapes and colours. There are some that match the modern and minimalist look of Apple phone, and others that transform and change its appearance completely. One of these is certainly the case for iPhone we present to you today, which is made to give your iPhone a specific look – the look of a camera

.
Camera Shaped Case for iPhone 4/4S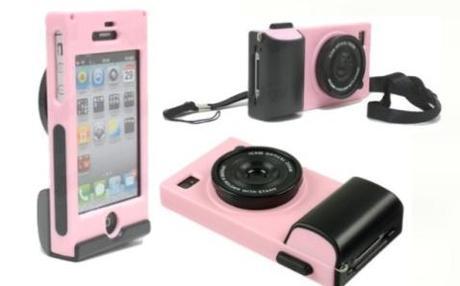 This is a silicone iPhone 4S case, also compatible with the iPhone 4. It is made of soft, shock-absorbing silicone; made with all the little details necessary to complete the transformation of your phone into a camera: there is the lens, the shutter and the strap. The combination of pink and black colours gives this iPhone case a modern and a bit funny look, ideal for young people. The camera lens can provides support for your phone, so this kind of stand makes it easy to display the media on your phone.
Silicone Camera Case for iPhone 5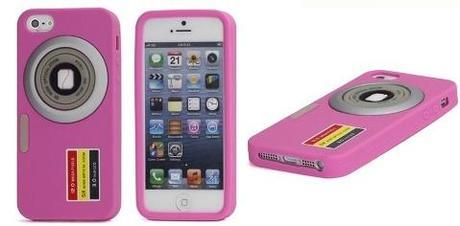 The camera case for iPhone is also available for the iPhone 5, except that it is thinner and has no protruding parts. This camera case is made of a high density silicone, and it has no other purpose than protecting your phone. This iPhone 5 case also has the antistatic coating that prevents dust from gathering on your phone. It provides excellent protection and good grip; it is available in several colours.