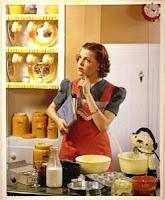 Greetings everyone....today's post is a continuation of last weeks post; Cooking With Spiritual Intent. Enjoy!
 
Cooking With Spiritual Intent
Amuletic Appetizers and Snacks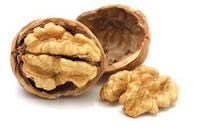 Nuts In Orange Glaze~
Nuts were considered a food of the gods in Scandinavia, Greece, and Rome. The walnut's resemblance to the brain made it perfect for folk remedies dealing with the mind. Also, in Elizabethan times, sweet plates known as "comfits" were assembled.These often included nuts or nut pastes, such as marchpaine ( the medieval spelling of marzipan ), to please the palate:
1 cup brown sugar
1/2 tsp grated orange peel
1/2 cup orange juice
2 cups toasted pecans or walnuts
Heat the sugar, orange peel, and orange juice in a 2-quart saucepan over medium heat until the sugar is dissolved, stirring regularly. Stir in pecans and bring to a full boil. Reduce heat and simmer for 30 min. until the nuts are coated and the liquid is evaporated. Spread the nuts on a greased cookie sheet to dry.
Makes 2  1/2 cups
Magical Associations:
Thought, concentration, mental productivity
Celebrations:
Graduation, Labor Day, St. Stephen Festival, Festival of Sarasvati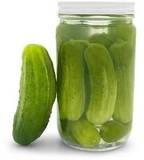 Sun Wheel Pickle Tray~
In this recipe, the fiery spices and yellow food coloring combine with the layout to create the visual effect of sun energy radiating to your guests. Celery is associated with the element of fire and planetary aspect of Mercury. For an Elizabethan quality, add strawberries and rhubarb (fiery fruits) to the platter:
1 small jar dill gherkins (pickles)
1 small jar pickled white onions
1 16oz can large pitted black olives
1 8oz bottle green olives
8 celery stalks
Cream Cheese Stuffing:
1 8oz pkg. cream cheese softened
2-3 drops yellow food coloring
1/2 cup chopped fresh chives
1/2 tsp dried dill weed
1/2 tsp garlic powder
1 tsp dried onion or 1 tbsp fresh minced onion
Blend together the cream cheese and the food coloring; the yellow food coloring will give it a slightly golden hue. Mix in the chives, dill weed, garlic powder and onion. Stuff the celery stalks and black olives with the cream chess mixture. Arrange the gherkins, white onions, olives and celery on the tray alternating, celery, beside it put a row, from center out of white onions alternating with black olives, then another celery, so on and so forth. Place the nuts in the center.
Magical Associations:
Fire magic, masculine attributes, increasing strength or leadership potential, conscious and logical thinking, mild aphrodisiac qualities.
Celebrations:
Summer Solstice, Candlemas, Beltane, Feast of Banners, Birthday of the Sun