While brown themed weddings are undoubtedly brimming with elegance and class, too much brown may bring a rather boring look to your reception or wedding ceremony. Of course, you want to send off a stunningly sophisticated vibe and a chocolate-explosion look doesn't exactly scream class and elegance. The easiest technique to ease up on an overload of brown hues is to provide an array of contrasting shades that will provide a beautiful contrast with your various decorations and accents.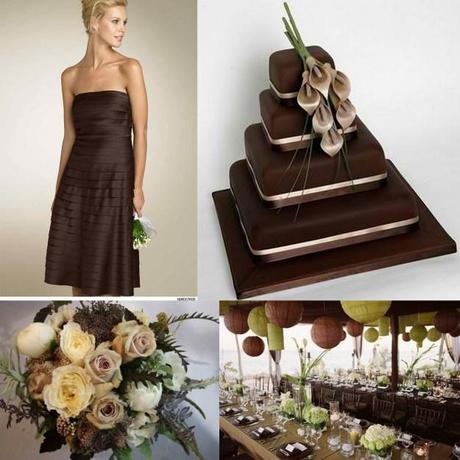 Instead of going for an all-brown clothes scheme, the bride can don a traditional white dress while the groom dresses up in brown. Brides who want a brown touch on their wedding dress can, for example, go for a white frock with a brown sash. Gold and brown, cream and brown or even yellow and brown are other combinations that will make you look ultra-glamorous on your special day.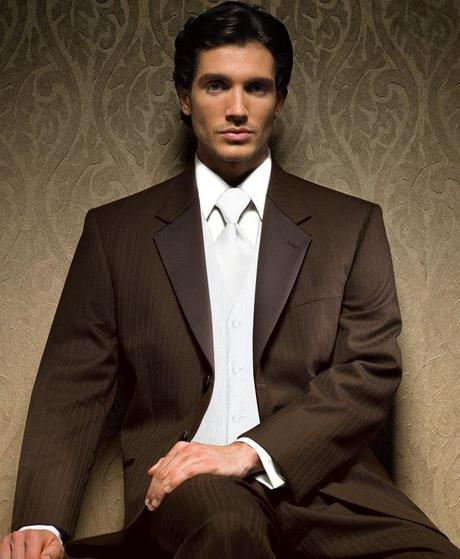 Another easy option to create a contrasting pattern would be to dress each bridesmaid in a different shade of brown. Since red and orange provide fabulous contrasts to brown, don't hesitate to opt for a bouquet with brown accents arranged among various other tones such as red, orange, green, white and pink.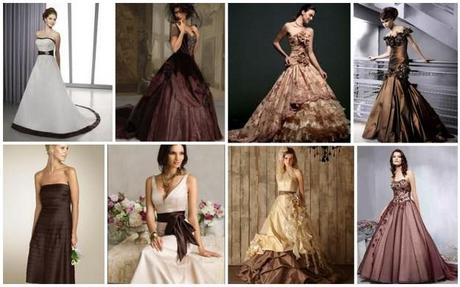 Of course, the wedding cake is another important feature that will set off the overall tone of your wedding but don't give in to the temptation of going for an all-brown cake. Not only will this look acutely boring, but an all-brown cake can very easily fade into the background instead of standing out. A particular popular trend is to vertically ice each side of the cake into a different hue. Brown and white, for instance, is quite a lovely contrast that will easily add some extra flair to the reception.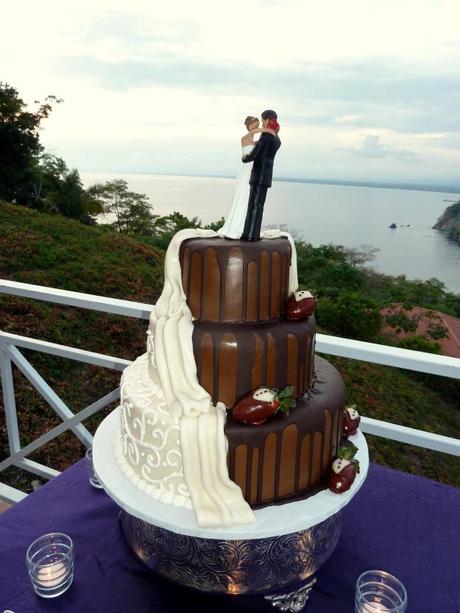 As far as the wedding favors go, remember that you can very easily use wrapping paper and tissues to create an easy contrasting effect. A particularly appealing look would be to place your favors in brown bags with red tissues poking through the top. If you're going for boxes instead of bags, make sure to select wooden boxes which you can accessorize with red, gold or orange sparkles. Never neglect the visual effect of place settings either: they can very easily liven up any reception, so make sure to properly select your napkins, plates, cutlery and name cards. A gold-rimmed plate with a dark brown napkin and gold napkin ring will certainly show off your fabulous taste while enhancing the contrasting impact.