Ok, sorry, the sequel to the two part concealer feature took awhile to put up, forgive me.  The photos have been in the folder for forever since July, but I didn't want to put it up unless I could give it proper attention.  I'm featuring something that I first tried in Singapore the last time I was here but, thankfully for you ladies, I bought these at Beauty Bar in Manila.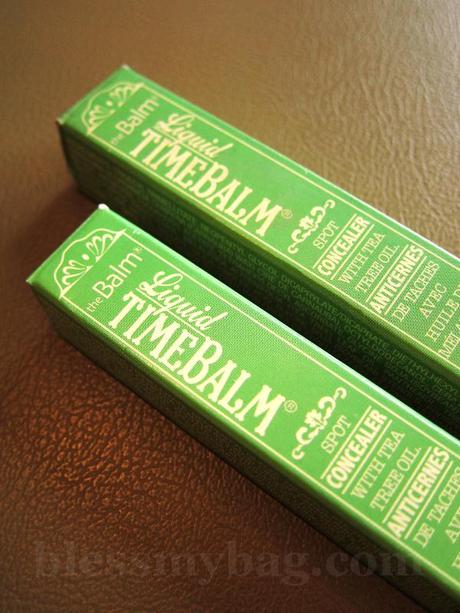 Liquid Time Balm Concealer by The Balm is meant to be a spot concealer and for a liquid it has excellent coverage I'll tell you now and the colors are nearly perfect for Asian skin.  The Balm products are available locally.  The product brand name isn't very appealing and a bit "off center" I believe, but the item itself is great.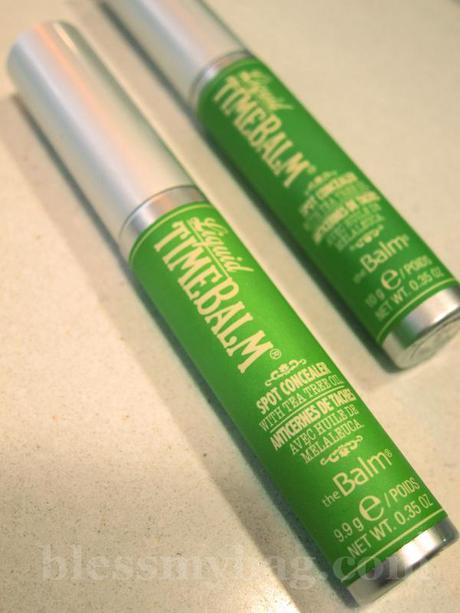 One tube costs Php800+ but a little dab goes a long way.  The formula contains tea tree oil which you can slightly smell, the smell is pleasant, herbal, and not strong, making it a safe and suitable option for concealing zits and blemishes plus adding a little bit of treatment.  I got two color in the shades Nude and Honey, Nude being the liquid equivalent of MAC NC30 and Honey for the deeper NC35.  One is too light for my eyebags but great for my spots, and the other color honey is too dark for my facial area but perfect for my undereye circles and redness around the nose or on top of my lip.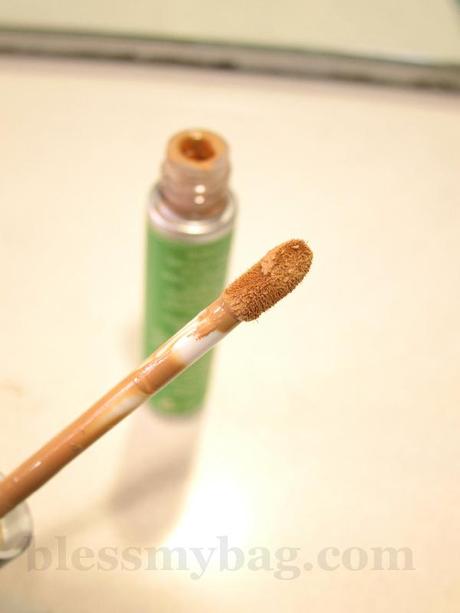 Straightaway, with its doe foot applicator, one can see this can certainly be a dupe for liquid concealers which perform similarly, like Clinique Line Smoothing Concealer or Estee Lauder Double Wear Stay-in-Place liquid Concealer.  Read more to see more photos, swatches, and face application of Liquid Time Balm.
Here are the hand swatches, you can see that Honey, the deeper shade on the left, matches the skin on my hand.  Nude, on the right, matches the skin on my greater cheek area, at the bottom both are blended in.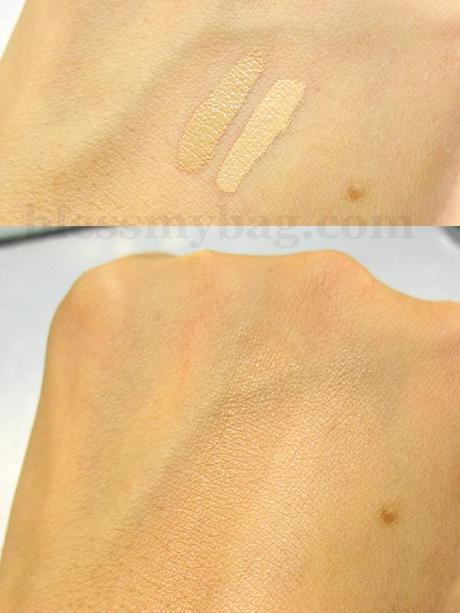 Next up you can see how well this covers spots, it's a very opaque coverage with a simple dot of the formula then I pat it in with my finger.  On days where I don't want to look made up but I want to appear decent, I just use concealer over redness, unwanted spots, and my eyebags, here it even covers my mole/freckle on my cheek with not much effort.  Before photo on the left, and after with concealer on the right (no foundation).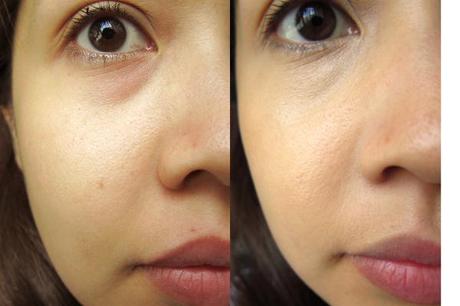 Pardon the shine, I had just moisturized my face this morning before I decided to take a photo.  While I personally find this liquid TimeBalm concealer a bit too slippy and creasy for the undereye area (especially in humid countries) if you're in a mad hurry it quicky eliminates darkness under the eye and will last longer if powdered up.  Here's how TimeBalm Spot Concealer in "Honey" works on my undereye circles, this is a more proper photo.  However I still prefer my MAC Studio Finish Concealer for under the eyes, it just has less slip and lasts longer, but in an emergency this one would work okay, too.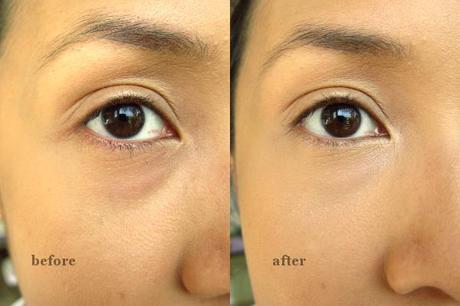 Creamy liquid concealers like Time Balm Spot Concealer are great for girls who don't have oily skin, normal to dry combination, and need only minimum coverage.  It also works well for those who have spots or a bit too many pigment spots or freckles.  A lot of pro artists advise girls like me that if the skin is normal and clear, avoid "covering it up" or placing foundation on your entire face unless you're doing a photographic or evening look.  Cover only what's "distracting" whether it be spots, zits, or redness and all the normal clear skin in between can shine on its own.  Here's a video where the amazing Lisa Eldridge uses a different concealer to cover the model's acne.  She says that for troubled skin it's not so much about the right product but very much so about the right color paired with expert, proper, restrained, and thoughtful application.
Liquid Time Balm won't conceal raised bumps or cystic acne, but this product certainly eliminates redness, corrects color, and covers spots quite opaquely and gives a very good illusion that it isn't there.  Unfortunately Honey is the darkest shade among the available four.  I believe that ideally there should be at least one more shade that's darker than Honey for this to be a fairly good range.  To have an idea how this product kind of works, you can watch this video by Pixiwoo on YouTube, where Sam uses Estee Lauder Double Wear concealer over her eyes in a Karen Elson look…application is the same and it covers in a fairly similar manner as TimeBalm but I can't vouch for whether or not the consistency is identical, for sure though EL Double Wear probably lasts longer.