I was insecured and skeptical before uploading this post, reasons are obvious, I am not petite like other bloggers, I do not religiously follow trends and most importantly I am not fearless and fierce in my dressing sense like other plus sized fashion bloggers !
But then I thought, okay, I may not be one of those hip, vogue-eating, trend-setting, online-shop-opening bloggers, but I do have my own sense of dressing which I quite like, I dress according to my shape and size (not that I am not trying to lose all this fat, my weight loss regime is in progress, will share my results soon), I do not try to break trend rules, I just try to incorporate and mold fashion according to my shape and taste !
Hopefully, I would be able to give you guys some ideas through these outfit posts, and motivate women who are scared to embrace fashion and trends just because they are overweight and conscious about their weight.
Every girl should feel confident and courageous to come out of her shell and embrace her natural body and color, there is no other person like you in this world, if you don't feel pretty from inside, you will never look good from the outside....enjoy life, don't think too much about weight loss, life is too short, and this moment is never going to come back !!
with that being said, I present you with my first ever outfit post !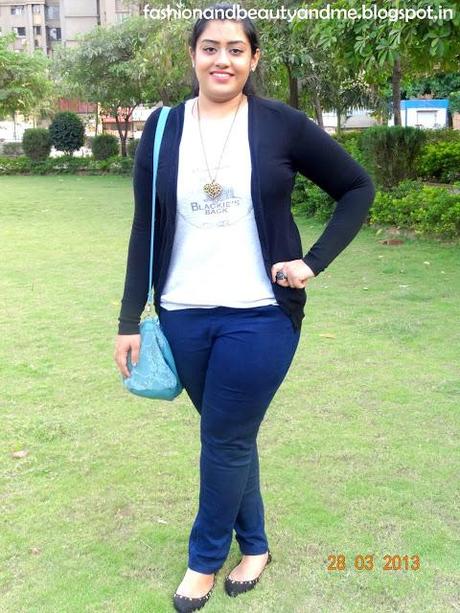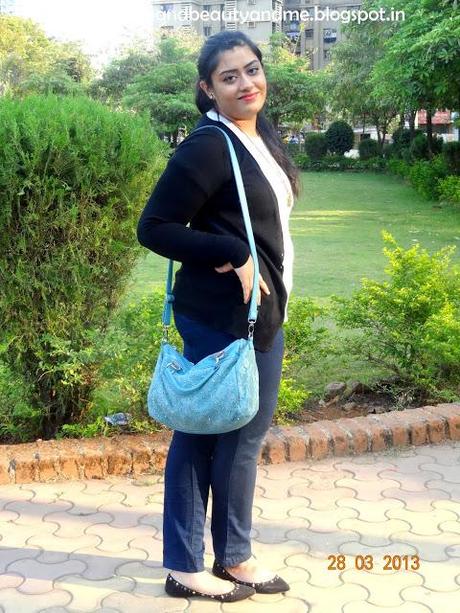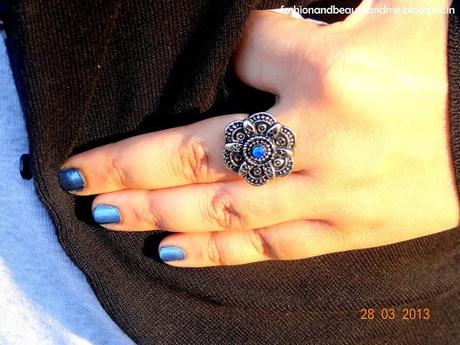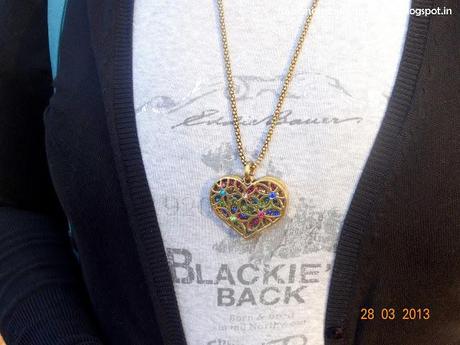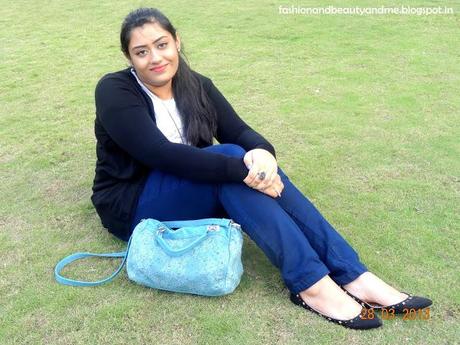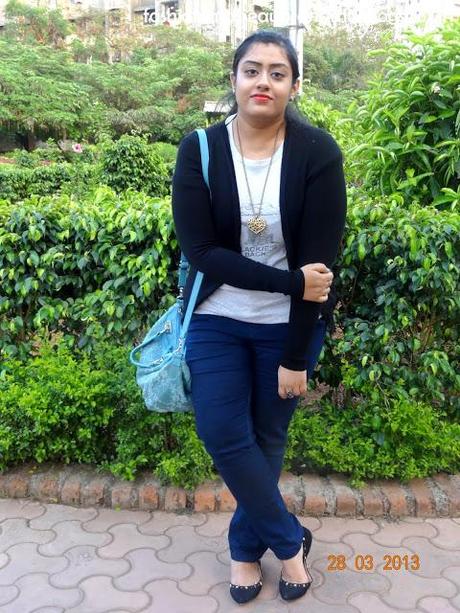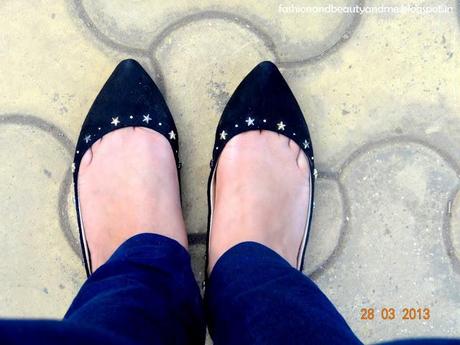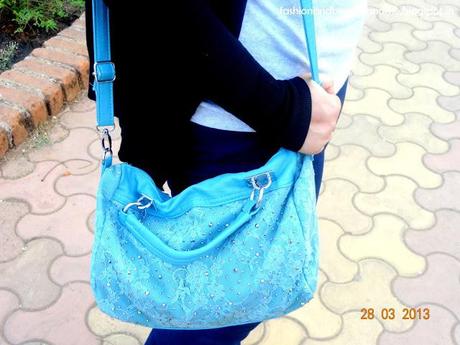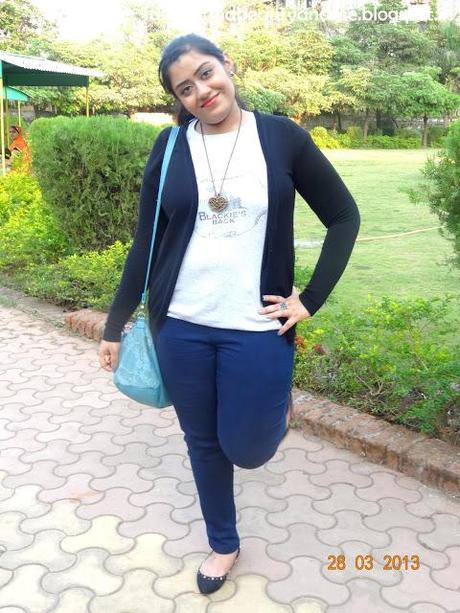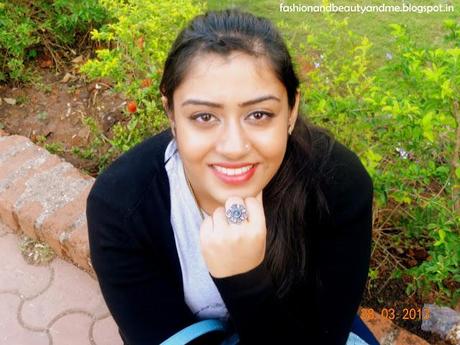 1.T-shirt- Lokhandwala2. Cardigan- Zara3. Jeans- North exchange (export surplus store in malad, mumbai)4. Flats- Zara5. Cross body bag - Esbeda6. Earrings- random7. Neckpiece -Colaba causeway8. Ring- local train
I hope you like this post....
xoxo prayati