Today was one of those lazy days where I did not want to get dressed. I was so tempted to go out in my pajamas. Thankfully I worked up enough energy to grab a knit cardigan from my closet and a top to go under it. I wore a black scarf with it since it was the closest one in proximity to me and its my go to scarf for sure.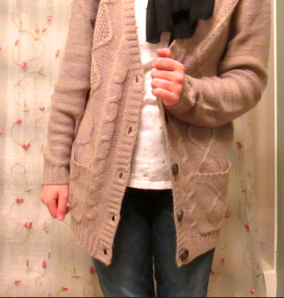 Top- Forever 21 Cardigan- H&M Jeans- American Eagle Shoes- Target Bracelet-gift
I really love this cardigan from H&M because its long and extremely cozy. I like how it looks very laid back as well and not put together like most of my other clothing. Underneath I wore a short sleeve cream top from forever 21 and you can't see it very well but its covered in small gold 3-d dots! For pants I just wore a pair of loose medium wash jeans and moccasins as shoes.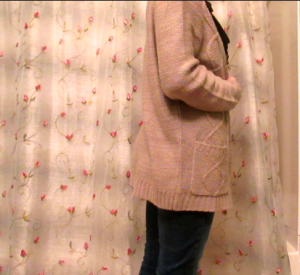 To "accessorize" the look I wore my peace brown leather bracelet I got as a gift from one of my best friends not too long ago!!!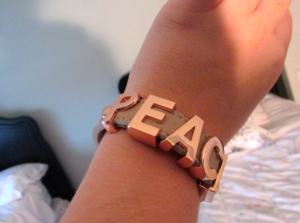 OH! Today my wrap I ordered from Haute Hijab last week came in the mail!! Isn't it adorable! I couldn't be happier(: (: Ill be posting a review and style on it later this week (probably tomorrow). ISNT IT CUTE IT LOOKS LIKE A CANDY CANE!