Yes I know they are now called Collection but old habits die hard…
If you are into your beauty blogs you may have already heard about these little treats but I have had them for such a long time I thought that they deserved a mention on my blog.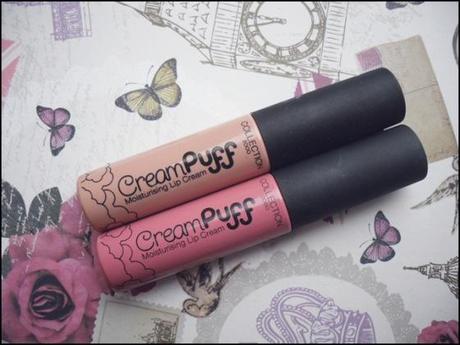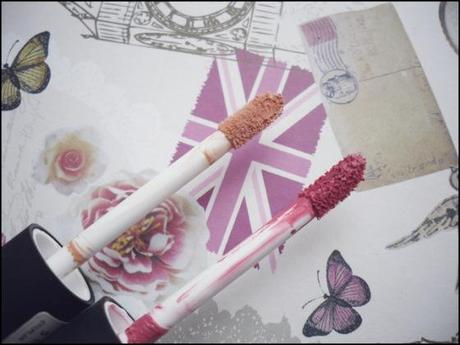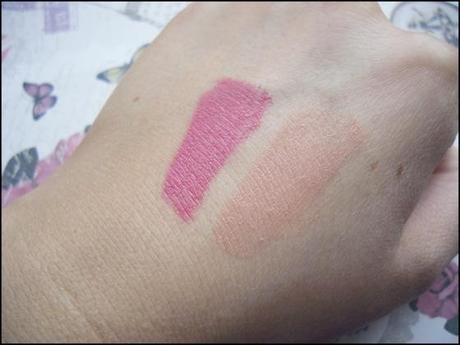 The Cream Puff lip creams from Collection are quite an interesting addition to any make up bag. With a texture of whipped mousse, this product is amazingly soft and gentle on the lips. It is easy to apply and smells just like candy. However if strong Vanilla scents aren't your thing you may not like this product due to the fact it is quite strongly scented. 
I really like the packaging of these and the doe foot applicator makes applying them easy, quick and idiot proof. I have the shades Cotton Candy (a warm pink) and Powder Puff (a nude beige) but there is also a coral and a darker nude shade too. 
The main selling point of these is the finish. They are highly pigmented and dry to a semi-matte, almost velvet finish which adds real staying power to the color. The color does fade after a few hours but it leaves a slight stain on the lips which you can then intensify by adding more product.
They feel light and creamy on the lips, which means you don't feel like you are wearing a lot of product. The added vitamins make sure your lips never dry out and even my dry lips felt happy and hydrated!
Powder Puff is great with a shimmering smokey eye and Cotton Candy is an everyday bright lip that isn't too out there, so great with soft brown tones on the lid.
I really love this product and it is so cheap, even if your budget is pretty small after a heavy new year, you can still treat yourself to a couple of these!
Available from Boots, Superdrug and Tesco. Priced £2.99.