Last January 2013, Cohen's Lifestyle Centre opens their Cebu Branch. With the Cohen Program available in Cebu, Cebuanos will now have the opportunity to take advantage of a safe way to get rid of extra fats. 
Here's a press release from Cohen's Lifestyle Centre Philippines Cebu:
Cebuanos can now enjoy the benefits of a slimmer and healthier body with the opening of the Cohen's Lifestyle Centre in the Queen City of the South. Conveniently located at Suite 105 Business Center A, 880 A.S. Fortuna Street, Oakridge Business Park, Banilad Mandaue City, the Cebu branch of the Cohen's Lifestyle Centre offers the same rapid weight-loss and wellness program through nutrition. 
Scientifically proven to allow individuals to safely and effectively lose 8-10 lbs. in one month, the Cohen Program is based on internationally-accepted medical research and has been available for over 25 years with thousands of success stories worldwide. Available exclusively at the Cohen's Lifestyle Centre Philippines, the program was formulated by Dr. Rami Cohen, MD, an international specialist renowned for his research on the hormones involved in obesity and weight loss. 
Dr. Cohen's research isolated the hormones responsible for obesity. These are the human growth hormones (HGH) which preserves muscle tissue and breaks down fat, insulin which regulates blood sugar levels and therefore stops hunger pangs and serotonin which tells the body when it is full or satisfied. In people who suffer from the "obesity syndrome," there is an imbalance in these hormones – the HGH level is low; unnaturally high levels of insulin are released and serotonin is not discharged correctly. As a result, obese people constantly crave food and despite how little or how much they eat, they still gain weight. 
With the Cohen Program, Dr. Cohen personally develops an individually tailored Eating Plan by analyzing a person's unique body chemistry from his/her specific blood test results. The personalized eating plan is designed to use food to trigger the body's natural ability to shed off fat rapidly and safely and to bring the hormones back in balance, thus 'food becomes your medicine'. 
The Eating Plan consists of three meals a day taken in specific quantities from the basic food groups of proteins, vegetables, fruits and carbohydrates. No exotic or expensive foods need to be purchased. The essential formula is the specific quantity and combination unique to each person. 
The specialized Eating Plan is followed by a short, stabilizing Refeeding Program to reintroduce richer foods without upsetting the balance created by the Eating Plan. This ensures that the weigh will not be regained once the individual resumes normal eating, provided that management guidelines are faithfully followed.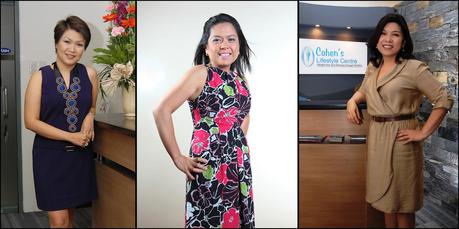 "The Cohen Program is not a diet, it is a lifestyle," says Barbara Young, CEO of Cohen's Lifestyle Centre. "Following the program precisely will allow the body to correct the hormonal imbalance naturally. The Cohen Program is also safer, healthier and cheaper alternative to invasive procedures," says Barbara, herself a beneficiary of the program. 
Before she gave the Cohen Program a try, Barbara weighed 172 lbs. Caught up in the frenetic pace of the corporate world, she would eat whatever she wanted in order to cope with stress; or for no good reason at all. But after adopting the Cohen Program, Barbara says she now "eats only when I know my body needs it and I also watch what I eat. I've also influenced my family to eat healthily by eliminating many of the processed foods we used to eat or use for cooking. We're now conscious of what types of food are beneficial for our bodies. Now I'm healthier and slimmer." Barbara lost 46 lbs. in just four and a half months. 
Barbara found it hard to keep the good news to herself so she shared her positive experience to her friend Regina Rodriguez-Chuavon. Regina then convinced her sister Dr. Angela Rodriguez-Bandola to also undergo the program. 
"The greatest lesson I derived from the Cohen Program is being conscious of the types of food that I put in my mouth. Before the program, I always went for fatty foods and junk food. In a fast food restaurant, I had a hard time ordering because I wanted everything on the menu. After the program, to my surprise, I would find myself in a fast food restaurant and again have a hard time ordering because this time, there was nothing on the menu that I wanted to eat," says Regina. 
For Dr. Bandola, her weight of 240 lbs. made life difficult for her. She also found it very difficult to find clothes that fit her. Wanting to lose the extra pounds, she tried everything from jogging, boxing, medications to all the other diets that were in vogue. These did not result in any substantial weight loss. And when she stopped, she would regain the weight "with interest." Says Dr. Bandola: "With the Cohen Program, I saw and felt the results immediately." Just one month into the program and she was already unearthing her old clothes because she could fit into some of them again. When she finished the program, Dr. Bandola lost 110 lbs. Now, she remains mindful of what she eats and she feels so much better. 
The life-changing benefits that Barbara, Regina and Dr. Bandola gained from the Cohen Program inspired them to set up the Cohen's Lifestyle Centre in the Philippines. Together, the three women actively serve as senior consultants to their clients. 
Barbara says that the center's mission is to save and transform Filipinos to live better lives. "With 3 out of 10 people being obese, we knew that this program will be able to help a lot of people. We want to give Filipinos an effective, safe and natural alternative to weight loss and a lifestyle that can help them remain healthy for the rest of their lives," says Barbara 
To know more about the Cohen Program, visit the Cohen's Lifestyle Centre Philippines Cebu branch at Suite 105 Business Center A, 880 A.S. Fortuna Street, Oakridge Business Park, Banilad Mandaue City, Cebu. You may also log on to www.cohenlifestyle.com.ph, email

[email protected]

or call (632) 236-2334 or (0917) 308-0580. 
Below are photos of successful graduates of Cohen Program: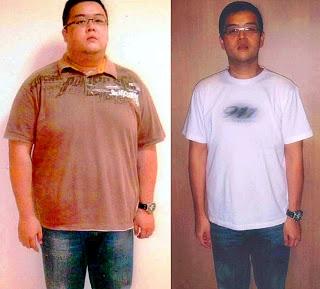 Name: Jeffrey Tan  Age: 35
Profession: Businessman
Starting weight: 291 lbs.
Current weight: 171 lbs.
Weight lost: 120 lbs.
Months on the Cohen Program: 8 mos.
Reason for enrolling: Obesity/ health reasons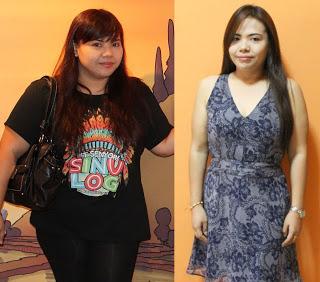 Name: Richele Hilario
Age: 34
Profession: Businesswoman
Starting weight: 210 lbs.
Current weight: 110 lbs.
Weight lost: 100 lbs.
Months on the Cohen Program: 11 mos.
Reason for enrolling: Obesity/ health reasons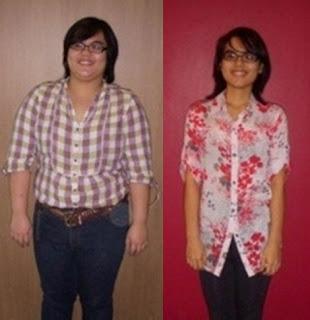 Name: Karen Gayle Sison
Age:  20
Profession:Fresh Graduate
Starting weight: 220 lbs
Current weight: 120 lbs
Months on the Cohen Program:7-8 mos.
Reason for enrolling:Risk of infertility, diabetes, cancer and other fat-related diseases (she was diagnosed with Polycystic Ovary Syndrome or PCOS)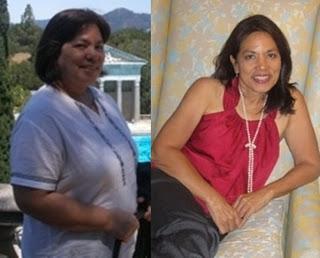 Name: Rescina Bhagwani
Age:  55
Profession: Consultant
Starting weight:  210 lbs.
Current weight: 124 lbs.
Months on the Cohen Program: 10 mos.
Reason for enrolling: Health reasons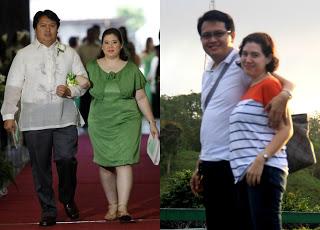 Name:  Olga Caballero
Age:  33
Profession:Businesswoman
Starting weight:  177 lbs.
Current weight:123 lbs.
Weight lost:  54 lbs.
Months on the Cohen Program:5 mos.
Reason for enrolling:To be able to conceive after 8 yrs. of marriage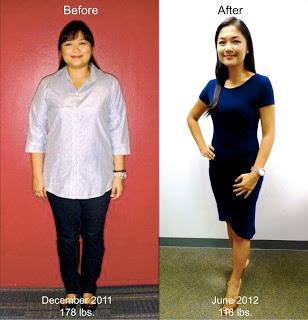 Name:  Rona Baes
Age:  31
Profession:Housewife
Starting weight:  178.6 lbs.
Current weight:118 lbs.
Weight lost: 60.6 lbs.
Months on the Cohen Program: 6 mos.
Reason for enrolling: To be able to conceive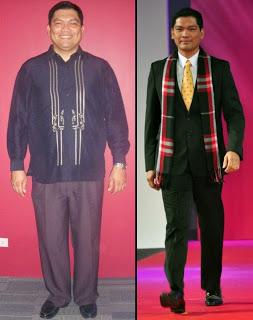 Name: Arturo Selim
Age:  43
Profession: Lawyer
Starting weight: 268 lbs
Current weight: 197 lbs.
Weight lost: 71 lbs.
Months on the Cohen Program: 5 mos.
Reason for enrolling: Health reasons, sedentary lifestyle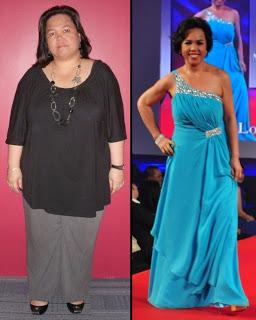 Name:  Margarita Lacsamana
Age:  47
Profession: Sr. IT Project Manager
Starting weight:  225 lbs
Current weight:123 lbs.
Weight lost: 102 lbs.
Months on the Cohen Program: 12 mos.
Reason for enrolling:Health reasons