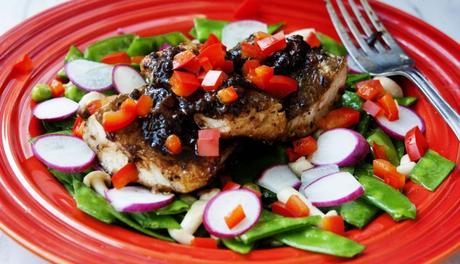 Summer in shanghai is not the best season. It basically rains for 3 months in a row at an average temperature of 35 C and if it stops it's just for a few days of sun, 89% humidity and 38 C which fees like 48 C!
I am deign! someone helps me please!!!
The only time of the day when I have enough courage to get close to the stove is around 6 am, when the air outside is still, somewhat, chill. That's when I make the meals for the whole day, then I shut my kitchen door and go get a cold shower.
This cod recipe is very quick and easy to make, plus super healthy has it has got healthy Omega3 from the fish and probiotic benefits of miso paste! You can add a cup of steamed whole grain rice or quinoa.
Here is the recipe folks

Ingredients (serves 1):
2 cup of snow peas
1/4 cups of green peas
1/4 cup diced red pepper
1 radish
salt and pepper
vegetable oil or olive oil
2 tbsp. of miso paste
1/4 cup white mushrooms
250 gr. cod filets (skin on)
Chop up the cod filet into 2 or 3 pieces, season with salt and pepper and set aside. Now get your veggies ready
Chop the snow peas in half, slice the radish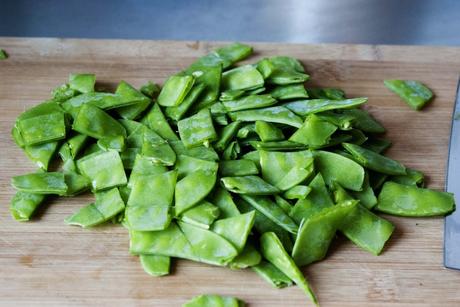 dice the bell pepper and boil it in water for about 15 min then drain it and set aside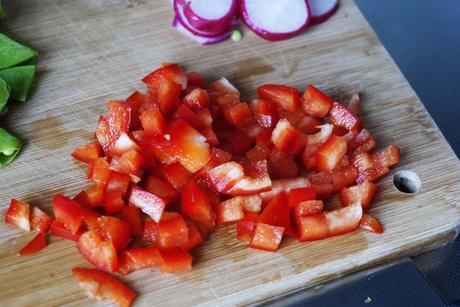 Wash the mushrooms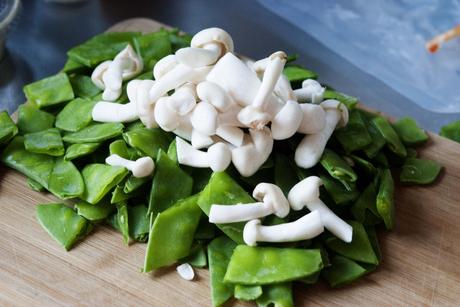 In a skillet heat up 1 tbsp. of oil, when hot add the snow peas, mushrooms and green peas. Season with salt and pepper and cook for 3-4 minutes on medium-high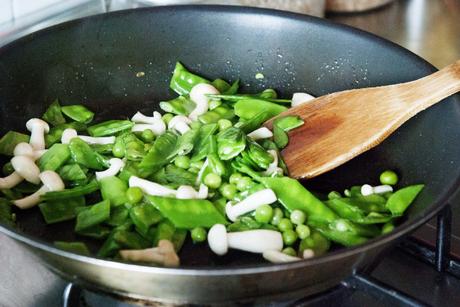 Remove and set aside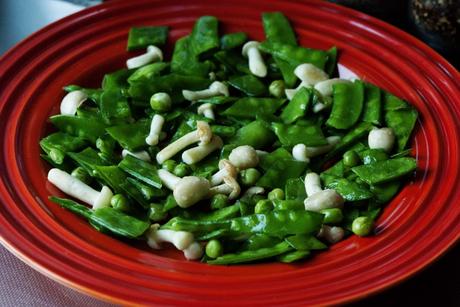 Add 1 tbsp. of oil to the same skillet and pan fry the cod on both sides for 2-3 minutes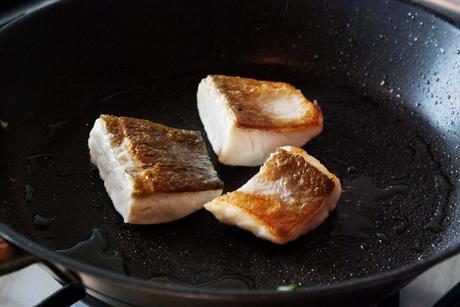 add now the miso paste with 1/2 cup of water and let it glaze.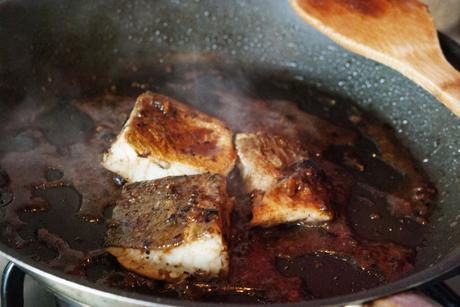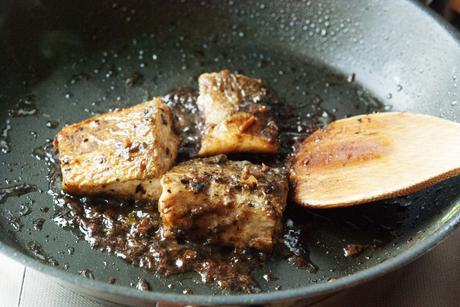 Lay the cod on the veggies, add the sliced radish and top it off with the boiled red pepper. Serve it up nice and warm!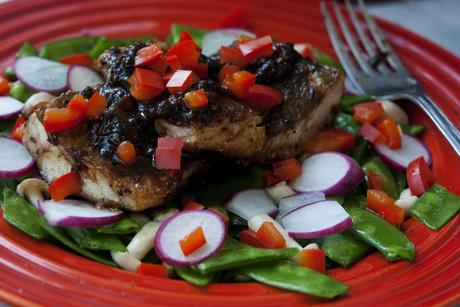 Love
- LittleDani