hi everyone,
so today is a review of clinique's made of steel nail polish. in the summer clinique released a new range of nail varnishes, some limited addition, some permanent. the made of steel is in the permanent range.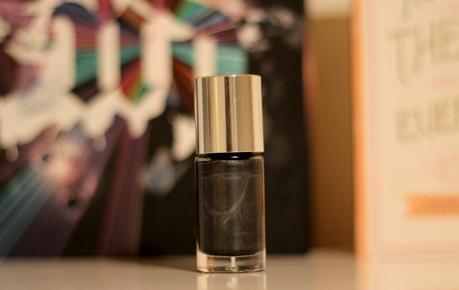 Clinique did do nail varnishes quite a while back but had to take them off the market because they couldn't prove they were allergy tested, after years of testing they can now prove that they are (the whole brand is 100% fragrance free and allergy tested, which means its tested on people so many times and if anyone has a reaction its taken off the shelf, one stage up from hypo-allergenic)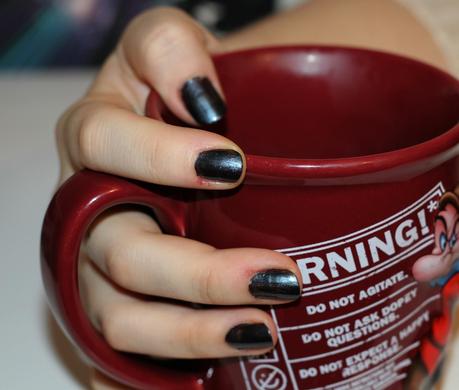 so this color ive been wearing for about 4 days now and it hasn't chipped or worn away yet,ive only put the one coat one because i was very lazy and they seem to dry loads quicker if i only put the one on, which is fantastic. i have paired it with the clinique base and top coat, which i think has made a difference, and it made the nail polish dry really quickly which is awesome.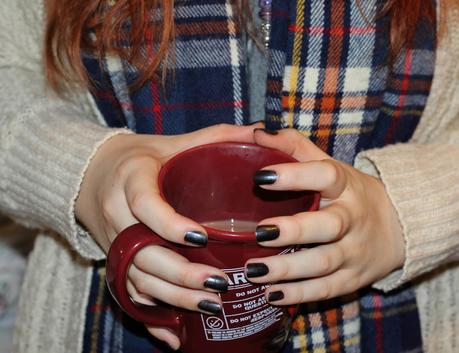 it's a lovely dark gray color with glitter in blue and silver, which is hard to notice unless you stare at it, but it gives it like this metallic kind of look, and really shiny.
such a lovely colour, and it even matches my new bag which is a cool coincidence.
have you tried any of the clinique nail polishes? what do you think of them?