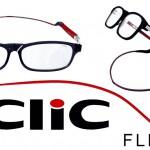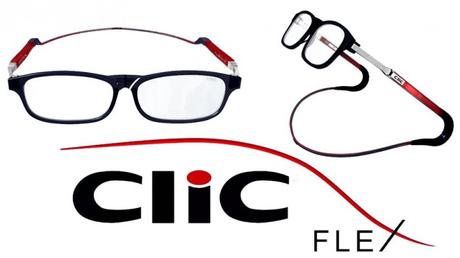 After a certain age, using reading glasses is inevitable. With CliC Flex, you will be able to put on your reading glasses and take them off with a single move, and you won't lose them ever again.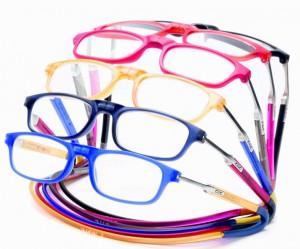 If you suffer from
age-related far-sightedness
(also known as presbyopia), you will notice that when you use your mobile phone or tablet, try to read a book or a medication's leaflet,
letters seem blurry and you need to take some distance
to see them clearly. This eye condition is very common. It usually appears
at the age of 40
, when our eyes start losing their capacity to adapt crystalline lens' shape and their ability to
focus and see sharply at short distance
.
[Tweet: "Age-related far-sightedness affects a 100% of the population over 45"]
Presbyopia makes, if you don't suffer from any other eye condition such as short-sightedness or astigmatism, you need glasses to read at short distance. Many people carry a pair of reading glasses inside their pocket but that's uncomfortable, not very safe (lenses can get scratched easily) and they frequently end up losing them. Fortunately, CliC glasses give a solution for all these disadvantages in a very original and, even better, practical way.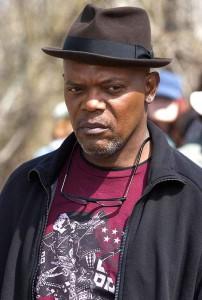 The
new Flex line
incorporates some changes that make these
magnetic reading glasses
even more comfortable to wear:
Magnetic front connection system patented by CliC. This is the main advantage of these glasses: the fact that you can put them on and take them off easily and quickly.
Adjustable temples: they allow to adapt these glasses to every head's shape. The possibility to adapt their temple length gives the wearer total control over adjustment issues. This is feature is very much appreciated by men and women with long hair.
Neck strap and temples made of a rigid but adaptable material: they combine several components that mix metal alloys and HA60 rubber that work together to provide flexibility without giving up on toughness. First quality materials guarantee long durability for these glasses.
Clic Flex reading glasses undoubtedly are the most advanced model that is available at the moment for everyone that needs prescription glasses for age-related far-sightedness.