Have you ever wanted to go work out, but find yourself hating the idea of going with no plan, feeling bored and pained out of your mind with the concept of lifting weights, or using the rowing machine or elliptical? You're not alone. I'm the kind of person who loves classes; Boot camp, zumba, yoga, and other high intensity and high impact group workouts. I can't do it alone. I just can't.
I also have commitment issues when it comes to gyms. I will join, and go once or twice, and that's it. Then I'm done, and I'm over it, and I'm bored. Are you hearing yourself in this at all?
Well, if you are, then I've got something awesome for you.
A few months after I found out I was pregnant, someone from ClassPass, a network of fitness studios, contacted me, letting me know that they just moved into Austin, and wanted to know if I'd like to collaborate. I let them know that while pregnant, I wouldn't be able to, but once I had my baby, I'd be so down. But the snag was that I was leaving Austin and heading to Baltimore. Lucky for me, they were setting up in Baltimore this summer! Cool, huh?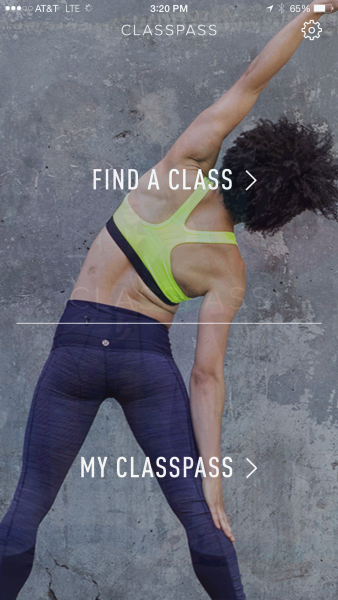 So, four months ago, as you all know, I gave birth to my beautiful baby, Jack. Once he was born, I decided to put off getting back into any sort of shape, mostly because I was breastfeeding, and moving from Austin to Baltimore, and basically, a lot of stuff was going on. I didn't have time, energy or frankly, any desire to work out, like I thought I would, but I contacted the girl at ClassPass anyway, hoping that it would help motivate me to do something. Anything. And it did.
To better explain what ClassPass is, I'll let their marketing people do it for you. Directly from the CP website,
"Access the largest network of fitness studios with ClassPass. Your monthly membership lets you create workout routines that work for you, whether that's Bikram and barre or cycling and circuit training. With thousands of group fitness classes all day, every day, you can try yoga, Pilates, cycling, strength training, barre, dance and more. Discover what moves you by taking as many classes per month as you'd like, up to 3x per month at the same studio. Find what works for you and set your own schedule. Make and manage your reservations with one easy-to-use booking tool online or via our app, wherever and however you choose to be active."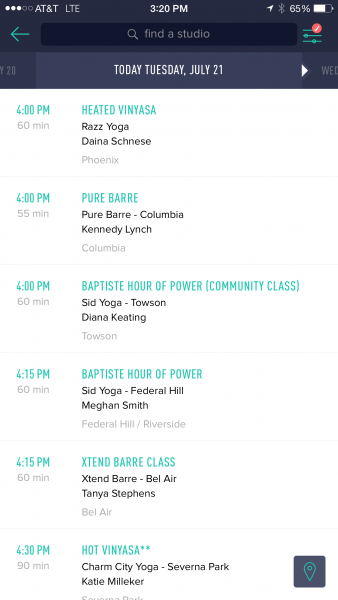 For $79-$125 per month, depending on your city, you can book and explore classes ranging from yoga to barre to cycling to martial arts - the options are truly endless!
So awesome, right? So good bye unused gym memberships, and the guilt and shame that goes along with it. Hello new friends, and exciting opportunities to try something that you may not have otherwise.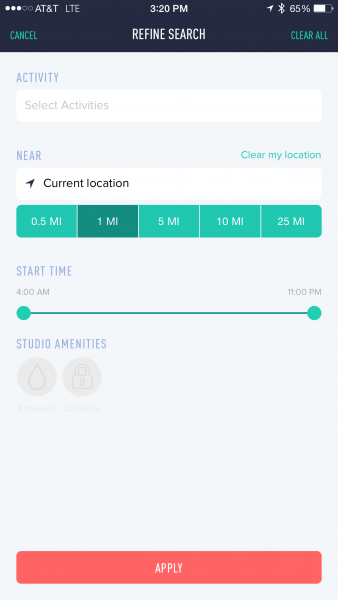 So a week or so ago, I decided it was time. It was time to jump back into the fitness pool. I hopped on the CP app, filtered the classes based on neighborhood, and then from there, I found a class that I was excited to try: Baptiste Power Yoga at Sid Yoga, just a few blocks away in Fed Hill.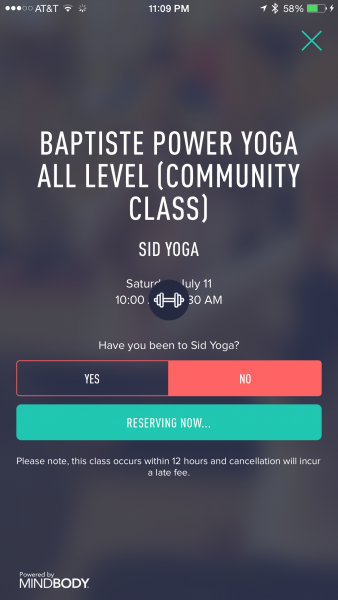 Now, I'm not a yogaer. I don't even know the proper terms, (obviously) names, poses, etc. I have done it about as many times as I have fingers, and I think the first time I tried was when I was 17, or maybe 16. But the description on the CP app said that the class was an all-level community class, so I felt confident that I could play along.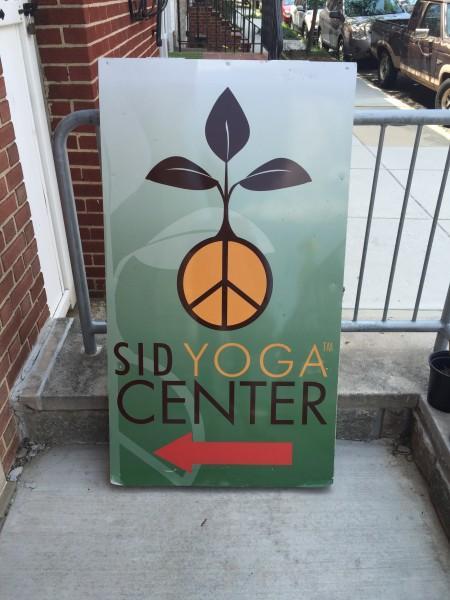 The description also said to bring a towel, because they'd be heating the room up to somewhere around 90*. Whaaaat! I was excited. I've always wanted to try hot yoga, but never wanted to shell out the money for a yoga studio membership when I KNEW I'd only use it a handful of times.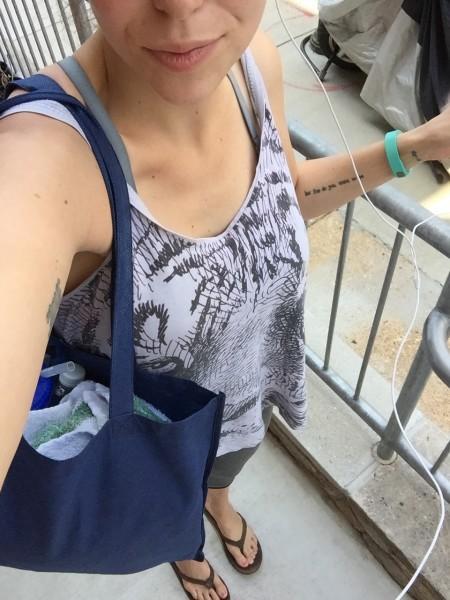 So at 9:40 on Saturday morning, I headed out the door and walked down to Sid Yoga. Yes, I was nervous. Yes, I felt a bit out of place once in the studio, but hey, I was there, and I felt good.
Once we got started, the instructor explained that Baptiste is a new form of yoga that he was just introducing to his studio, and it was different in that there was no music at all, and the whole hour and 15 minute session was him talking, providing instruction, and the whole thing was in a rhythmic and energizing flow.
Besides the obvious piece of advice of drinking lots of water, I do have some pro-tips though. Wear shorts to hot yoga. And a sports bra. And leave your ego or self-consciousness at the door. You'll take your shirt off. It gets HOT. Also, don't put your mat directly under the heat lamps. That was a dumb move on my part. I was such a sweat box, and half the time I didn't know what I was doing, but the instructor was awesome, he made me feel so comfortable, as well as all of the other women in the studio.
It was super fun, exciting, and invigorating. ClassPass is awesome. And guess what? It isn't just here in Baltimore! Like I said before, it's in Austin, and tons of other cities around the globe. I know I can't wait to discover something else new. Will my next adventure in fitness be more yoga? Spinning? CrossFit? The world is truly my oyster.