Ah, there's nothing like a clean and classic french manicure.
*press sample
Especially when it's so quick and easy to create with the help of Stick It! Nail Vinyls French Tip Vinyls <3 
A french manicure can be just what you need to get those creative juices flowing again, or it can be all you need with the addition of this beautiful tree charm from Goombay Gal! I am in love with this charm! It's slightly curved so that it fits on the nail bed comfortably and just big enough without being too large for my small nails! Take a look for yourselves :)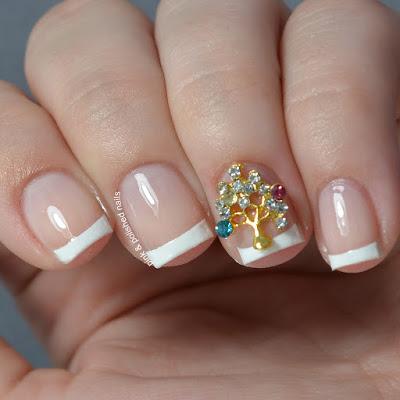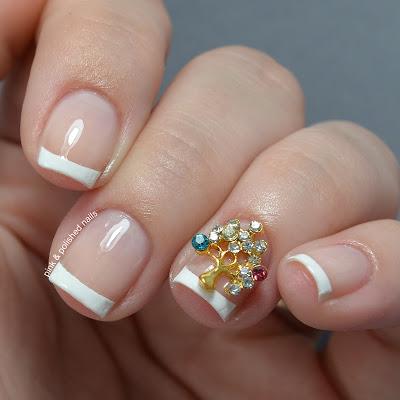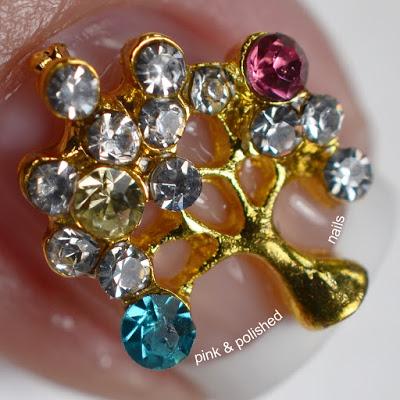 This charm is the absolute perfect addition to this simple french manicure, so classic, so pretty. What do you guys think?
Goombay Gal carries a wide variety of nail charms, they retail for a wonderful price of 1.99USD and can be purchase HERE! Make sure you stay up to date with Goombay Gal by following her:
Facebook | Instagram
*products in this post were provided by Goombay Gal Nail Lacquer in exchange for my honest opinion. For more information see my disclosure policy.
Thanks loves :)