Hello!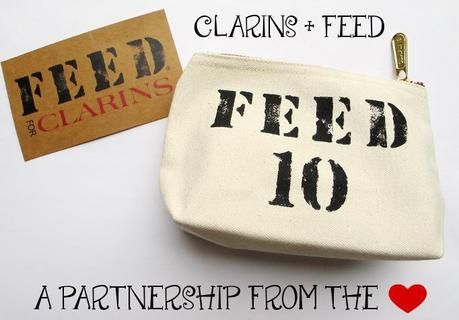 Clarins has embarked on another FEED project this year – available at Tangs, with purchase of any full-sized Clarins treatment serum (Shaping Facial Lift, Double Serum, HydraQuench Intensive Serum Bi-Phase, White Plus Serum, Super Restorative Serum), customers will receive a Clarins + FEED Gift Set worth $75. At the same time, you will be helping to provide 10 school meals to hungry children.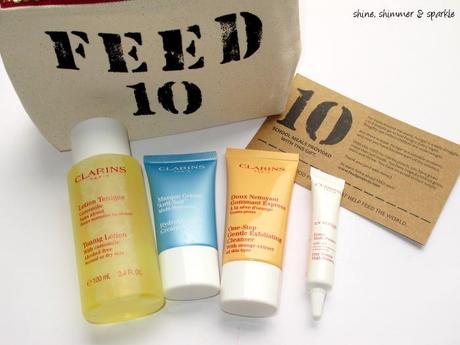 FEED literally feeds schoolchildren and encourages their parents to send them to school. FEED also motivates the children who are more attentive and hard-working when they are better nourished. It's by educating children that the world will change. It's one way in which we can create a more responsible world

~ Christian Courtin Clarins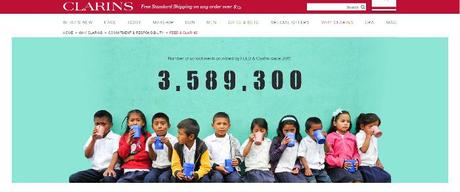 The FEED collaboration is integral to Clarins' philosophy – Clarins believes in responsibility to the Earth and this is seen in their commitment to protecting the natural environment as well as those who are the most dependent on it. Fair Trade and Sustainable development are 2 business philosophies that are so tightly woven in Clarins' psyche that it now has extended in a vision to want to make life more beautiful for future generations and to leave them a better world.
The heartwarming video above is an eye-opener and has the ability to make us re-evaluate so many things we take for granted on a daily basis. Through responsible brands like Clarins, we too can contribute in our own small ways. It is timely also that Tangs is currently running the Shop For Good campaign till 2 Nov 2014, where Tangs will donate S$0.50 to the Community Chest (up to S$100,000) for every retail receipt generated.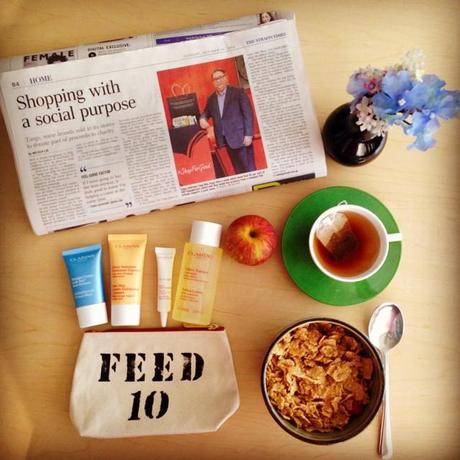 Clarins has numerous treatment serums but if you're looking for some pointers, here are 3 of my favorite Clarins serums which I'm using in combination right now.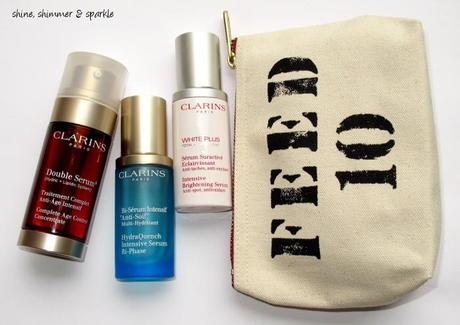 My skin has recently undergone a drastic change – I'm no longer the oily-oily girl and my skin went through an immensely dehydrated phase. While I initially didn't really like the Double Serum (back then, I found it a bit too heavy), this has been my skin-saviour and I've been using it nightly. The Hydraquench Intensive Serum and the White Plus Total Luminescent Intensive Brightening Serums are my go-to for day skincare. More on this soon (I'm back on the blog now and will be posting regularly!) but get yourself to Tangs pronto and shop to FEED … Shop For Good.
Thanks for stopping by and take care