I am quite excited about the fact that my wonderful mother managed to get me one of the Ciate Nail Varnish advent calendars before they sold out (Thanks mum!) and I've decided to actually take the advent calendar at face value - a nail varnish a day for 25 days!
My nails are not in the best shape and I have tried previously to rectify this with O.P.I. Nail Envy, to no avail (posts here and here) and I really need them to be in tip top condition to be able to take changing the varnish every day. So....I have been doing some preparing for this challenge.
Here's what I've been using: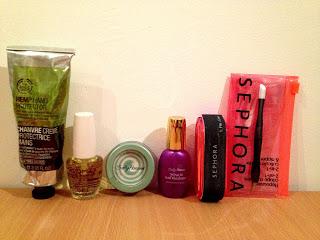 From Left to Right: The Body Shop Hemp Hand Protector, Avoplex Cutile Oil, Sally Hansen  Cuticle Eraser and Balm, Sally Hansen Miracle Nail Thickener, Sephora Nail File, Sephora 2-in-1 Cuticle Pusher and Nipper
The Body Shop's Hemp Hand Protector is one of my favourite hand creams, it's so nourishing and thick and I really like the smell (it's a love it or hate it one!). I did a post about it here.
Avoplex Cuticle Oil  is to add an extra jolt of moisture as mine are pretty bad...I don't pay them enough attention really, which is why I recently bought the Sally Hansen Cuticle Eraser and Balm and also replaced my old (we're talking 6 years here, yuck!) Cuticle Pusher and Nipper.
The Cuticle Oil is great and I'm really enjoying the Sally Hansen Balm, it's slightly minty and sinks in well. I'm not seeing the 'Eraser' part so much with it though. Still, that's what the Pusher and Nipper is for!
I've also used (just once as you shouldn't do this too often - once a month is recommended) my Sephora Nail File, which is also a buffer. The first step is to file your nails into shape, then buff them to help remove ridges etc. and then a final step, which is similar to the buffing, but is intended to add shine.
The final step in my hand and nail care preparation is the Sally Hansen Miracle Nail Thickener. As I mentioned earlier, I had no luck with O.P.I Nail Envy. Shortly after trying that I bought this and it has worked wonders! My nails are thicker and stronger - they hardly break and the peeling has stopped. Result!
So, that's my preparation routine and products sorted and here's what it's all been for: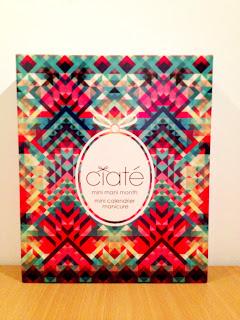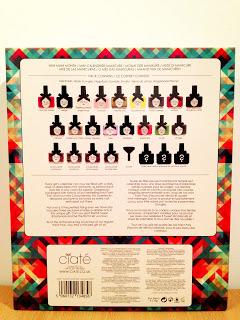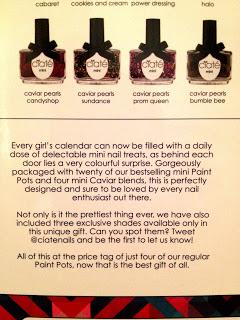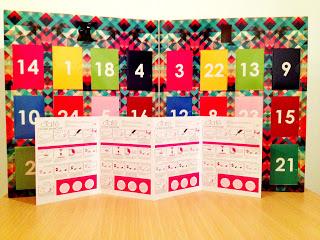 Doesn't it look fun?!
There are 3 'surprise' varnishes included, which are exclusive to this calendar and I can't wait to see what they are!
Instructions were included on how to do their famous 'Caviar Manicure', which is exciting, but a bit of a give away. Still, I'm looking forward to giving it a go - although I'm not sure how well it will turn out, I am seriously clumsy and can already see little beads rolling all over the floor of my living room never to be found again....