hi,
so i hope my last post helped, this one will be exactually the same, so if you know how to wrap, and find this boring, just wait till my next post :D
so:
this is a harder present, one of those presents that you have no idea how to wrap =/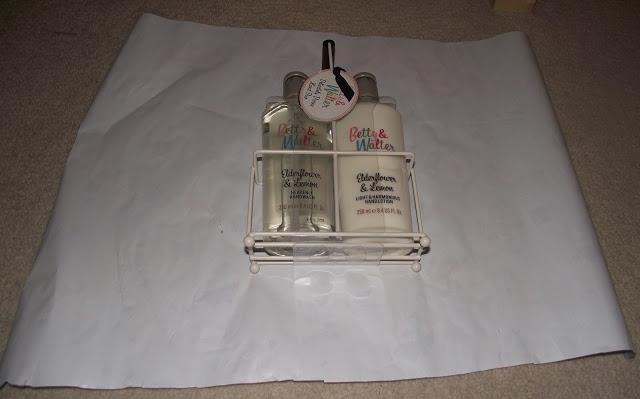 so im doing exactually the same as the cd, cut the paper so you have enough to go around the product, we can always cut some off later.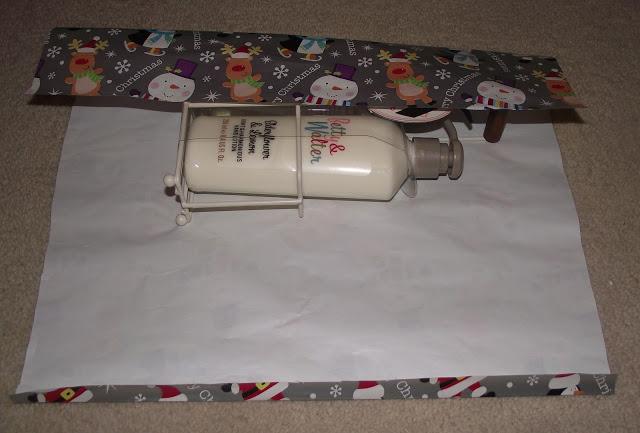 next fold one side over the present, and the other side fold so you have a nice neat line to work with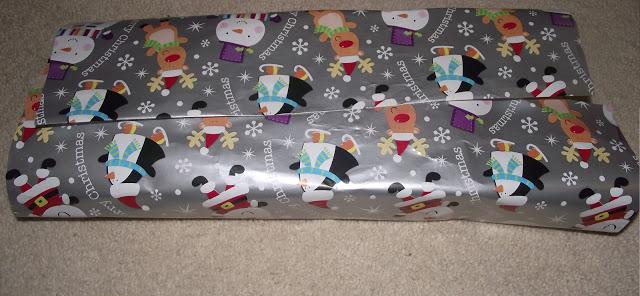 next celotape the 2 sides together, so hopefully it looks like this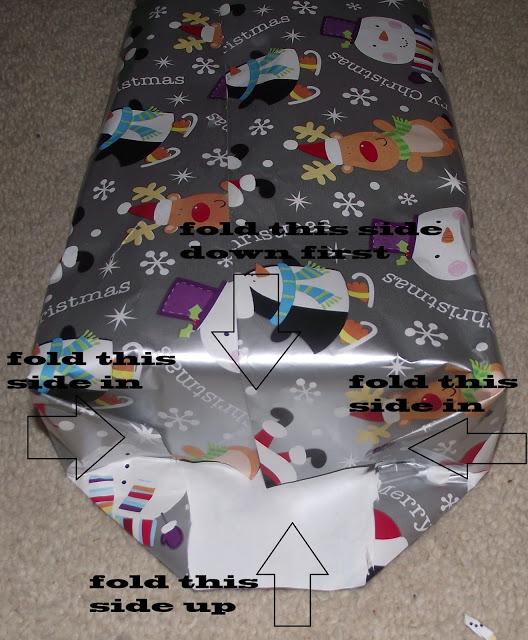 the do the bottom first, this is somewhat easy because its basically a straight line, just fold the top down, then fold both the sides towards the middle of the present to create a triangle shape, then lift the bottom but up. You can also fold a little bit of the bottom side to create that nice neat line.  Then celotape it together.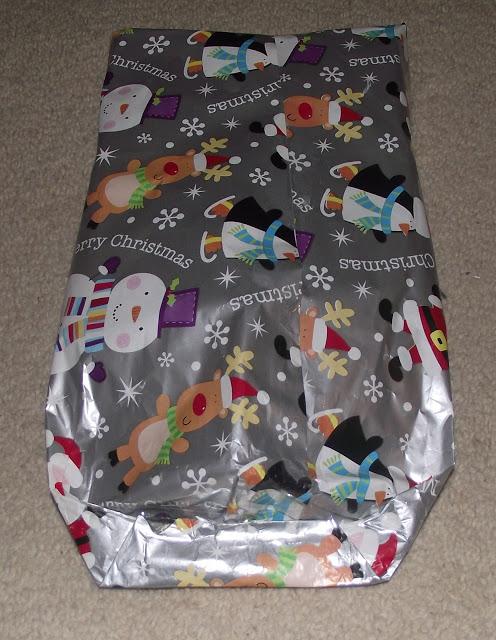 with the other side, do a similar thing, but make sure you have more paper at the top, this doesnt look pretty, but when uve flattened it out abit and celotaped it better, it will.(i was in a rush with this)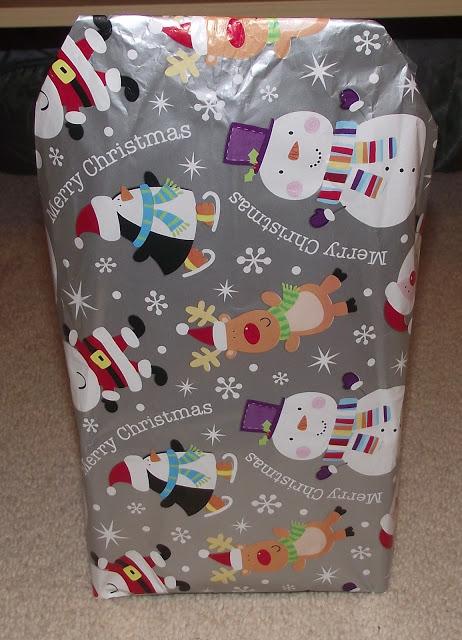 so just make sure to straighten all the sides, and you should have something that looks like this.


then the most difficult, the dreaded perfume bottle, or anything round, what do you do with it. For this i have used a clear cellophane wrapper that has a beautiful dotted pattern on it, you can use a coloured one, or any other sturdy wrapping you like. Basically, cut it so that it will go around the present, and use a tiny bit of celotape to tape it in place, you dont  need a neat edge for this, because you wont be able to see it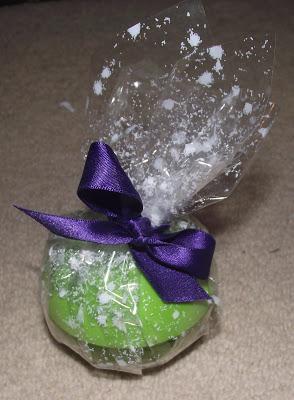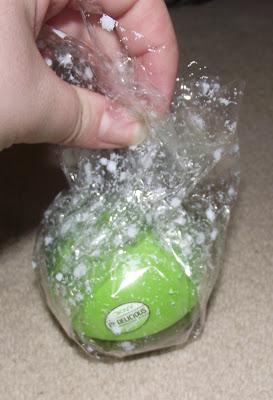 then you need to fold each end towards each other, you dont even need to cut it down, it looks better with the paper out. Then while holding the sides together over the present you need to grab any pretty ribbon you like and wrap it around, tie a knot in it. then you can release the present and tie a really pretty bow. I love the way this present looks, it is beautful.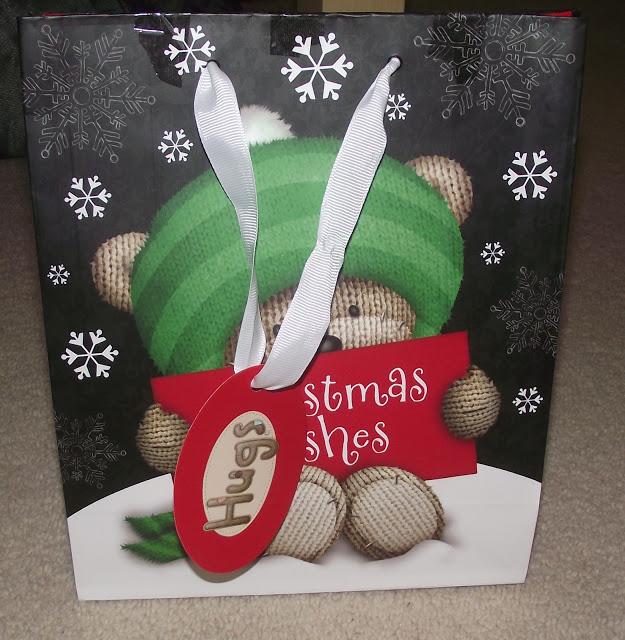 if in doubt, as i do, if i dont know how to wrap a present, just stick in a gift bag and write to and from on it :D sorted!
i hope you liked this, and i hoped it helped you? please tell me if it did? merry christmas!!! xxxxxx