If you want to add a christening thrill in your wedding ceremony in order to give the celebration a boost, then the perfect season to arrange a wedding ceremony is around the Christmas. But, the most important thing is what you are going to serve at your guests. Though it varies depending on the numbers of guests you are inviting at the ceremony, but what you should look at is how to plan the dishes that are both eye catching and delicious.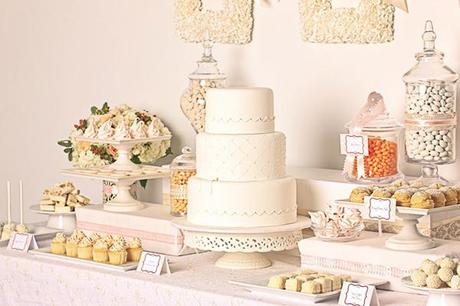 When it comes to the issue of choosing a wedding cake, you should be careful about it. If the wedding is at winter, applying some snowy creams on the cake can give it a naturalistic look. Try to decorate the cake with small sugary pearls and pastry can make it gorgeous.  But, the cake should match with the bridal attire and the theme of the wedding hall. However, you can arrange a few smaller cakes if you have a huge crowd of guests. Otherwise, having a bigger one is better.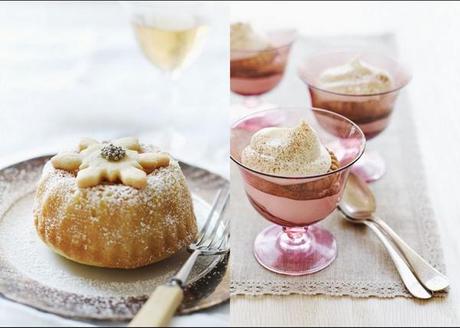 Add a wide variety of pies and cheesecakes to the food menu. It will liven up the total arrangements. Pies such as pumkin, apple, cherry, mince etc are highly suggested. But, manage pies that you think your guests would love to have. On the other hand, pumkin cheesecakes or New York cheesecake can add a little more.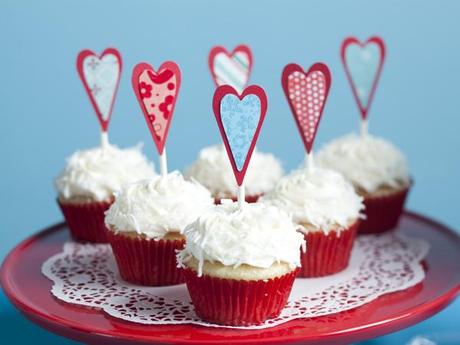 Having some ice cream items would mean a different taste on your wedding. Many people think ice cream as a childish food. But, the truth is everyone loves to taste ice cream. Flavors like vanilla, banana, chocolate, milk, peppermint etc are suggested.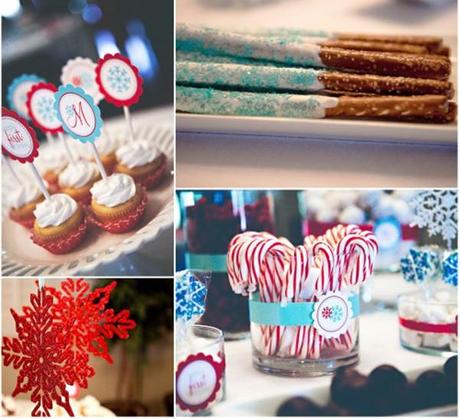 Adding some cookies and pastry items can be a revolutionary idea. What if you have a full table of delicious cookies and pastry items? Everyone would love the idea for sure. Cookies like Ginger Bread cookies, Rum Balls, Ginger Snaps, Spritz, Sugar ones in Christmas shapes can be of good examples. But, in terms of pastry items, you can choose fruit flavored ones.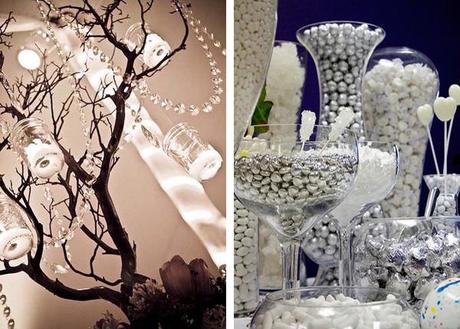 An inevitable part of a wedding ceremony is to have a table full of candy. Some of the most popular candy flavors include Chocolate Truffles, Peppermint bark, peanut brittles etc. You should a couple more trophy flavors.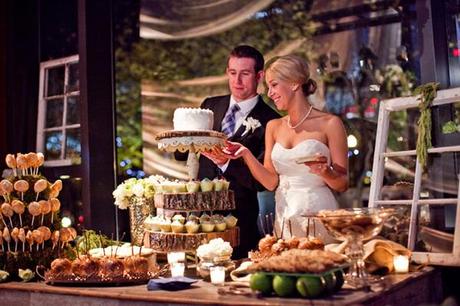 Without holiday drinks, your wedding will not get its complete shape. Adding some light mulled wines, red and white regular wines, coffee, tea, champagne fruit punch, hot chocolate can be of good examples.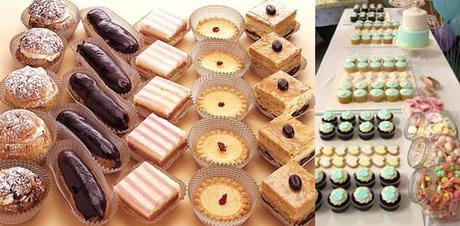 But, despite all the arrangements, what you need to think about is how to make the tables decorated with the food items. If you are arranging the ceremony in a large hall with so many guests, then there should have a number of tables with all the items stated above. But, in case of a smaller one, having a large table can be very enough. However, it is up to you what things you would like to serve first and what to be the last.